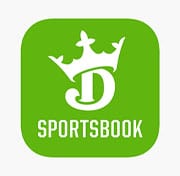 Bet $5 on Any MLB Game, Cash $200 If Your Team Wins!
Only at DraftKings
After a weekend full of rain delays and postponements we are finally looking at a full slate of MLB games to dive into this Memorial Day. The selection is great and there are some favorites on the board that seem underpriced. Let's dive into the card! As a reminder, you can shop the latest odds to find the best line above each game breakdown.
Minnesota at Baltimore – Pick: Minnesota ML
Best Odds for Baltimore vs Minnesota - 5/31/2021
We have a rematch on tap with Jorge Lopez and José Berríos facing off in Camden Yards. Both of these arms pitched against the opposing team less than a week ago and while Berrios looked decent giving up only one earned run with 6 strikeouts, Lopez did struggle against this powerful Twins team giving up 3 earned runs while walking four.
When a pitcher faces the same lineup again in a short turnaround the advantage usually goes to the bats as they had recent opportunities to time the pitcher and see his offerings. We expect Lopez to be hurt more by this fact, especially as he has to pitch in Baltimore now, which is a way more hitter-friendly park, than Target Field, where these two have faced off the last time out.
Lopez allows a .390 wOBA at home this season and there are further red flags in his profile. He only averages 4.5 innings per game started with a mediocre bullpen backing him up, and his walk rate at 10% is well below league average. Minnesota has one of the scariest offenses against right-handed pitchers with their .343 team xWOBA and the .178 ISO in the split.
José Berríos on the other end is in mid-season form by now. The Minnesota staff ace has a 27.50% K-rate, he limits fly balls and hard contact well and he gets to face an Orioles team that is a bottom-five offense in the league, especially struggling against right-handed pitchers. Berrios threw 106 pitches the last time out against the Orioles, so he is properly stretched out, unlike his opponent here.
Gives us the Twins on the money line here (-157 available at PointsBet) on the road in Baltimore!
Oakland at Seattle – Pick: Oakland ML
Best Odds for Baltimore vs Minnesota - 5/31/2021
Another rematch here where there is line value on the favorite. Oakland's #10 prospect James Kaprielian is making his second straight start against a struggling Seattle team and it is fair to expect more of the same domination we've seen the last time out. Kaprielian went 7 innings against Seattle allowing only 2 hits and no earned runs while striking out 4 in 94 pitches. This time around he gets to do it again in the pitcher-friendly T-Mobile Park in Seattle.
Through 17 innings this season Kaprielian has a 1.53 ERA. He is due for some regression as he got a bit lucky so far on balls in play, but he limits hard contact to 28.90% and misses enough bats to make the overall package work. Seattle has the lowest team wOBA in the entire league at .284 as the Mariners struggle to score against both sides of the plate. Seattle also holds a –46 run differential so far this season, while the Athletics are sitting at +7.
Oakland gets to face Logan Gilbert again. Gilbert is a journeyman starter, who averages less than 4 innings so far per game started. He is also backed by one of the weaker bullpens in the AL. Gilbert has a 7.59 ERA so far in three outings. He allows an 81.90% contact rate, which is a death sentence against this Oakland team that has a lot of power in their bats with a .177 team ISO (6th best in the league).
Oakland has the better offense, the better starter, and the better bullpen. We will take them on the money line (-115 currently available at Unibet)!
NY Mets at Arizona – Pick: Under 7.5 Runs
Best Odds for Arizona vs NY Mets - 5/31/2021
Our favorite wager of the day is the under in Arizona. Diamondbacks starter Merill Kelly is coming off two amazing outings where he struck out 18 hitters in just 13 innings while only giving up 5 earned runs. It is also important to note that he faced the Dodgers and the Giants in these two games, two of the most powerful offenses in the NL.
Kelly gets to face a Mets team that has the most players on the injury list out of all teams in the league. New York will be without Alonso, McNeil, JD Davis, Nimmo, Almora, Conforto, Pillar in this game to just name the most important bats missing. The Mets as a team only have a 86 team wRC+ and a .113 ISO against right-handed pitchers, both marks place them in the bottom 3 of the league against righties. Kelly should be able to roll here, especially as he pitches at home, where he has been amazing with only a .277 wOBA allowed.
The Mets will counter with Jacom deGrom on the mound, who has been arguably the best pitcher on Earth so far this season. DeGrom has a 0.80 ERA in 45 innings and there isn't really anything in his profile that would support him giving up more than 1 earned run here. It is also important to note that the Mets bullpen had a day off Yesterday due to Sunday's rainout, so it should be all hands on deck if deGrom needs any help.
This total should be 6.5 at the most (7.5 at -115 currently at BetMGM), we just don't see too many runs scored here. Take the under!
Browse Latest Articles