On Thursday morning at 6am EST, golf fans will embark on witnessing one of the most fun golf tournaments of the year. Typically, in the game of golf, it is proper etiquette to remain quiet during players shots and give a polite "golf clap" on good shots while a low "ugggh" on a bad shot.
At TPC Scottsdale, though, it is a different story on the par 3 at the 16th hole. Here, fans are encouraged to cheer loudly on shots that are tight to the pin and give a strong "booo!" on shots that miss the green. The atmosphere is something every golf fan should experience and check off their bucket list.
Unlike events like the US Open, where preventing bogies are equivalent to birdies, the Waste Management Phoenix Open is an extremely scoreable event. Players who fail to make birdies on opportunities are going to feel like they bogeyed the hole. You must capitalize on every opportunity at TPC Scottsdale or you will see the negative numbers roll on past you as the day goes on. Now, let's take a look at some of the best bets for this incredible event.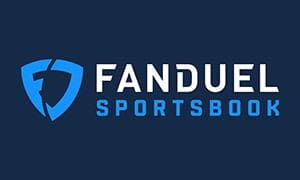 Place a $5 Super Bowl Bet, Get $280 Free
Use promo code EWB
Best Head-to-Head Matchup Bet for WM Phoenix Open
Justin Thomas OVER Patrick Cantlay: -120 DraftKings
JT has been incredible at this event over the years. Over the last 4 years, he has finished in the top 20 all 4 years and finished as high as 3rd in 2019 and 2020. For Cantlay, this will be his 1st time competing in WMPO. Don't get me wrong, I believe Cantlay is one of the best players in the world, but when we can get a guy with the track record of JT's in this event against a 1st timer, we have to take the one we know.
There are some key stats that affect scoring at TPC Scottsdale, let's take a look at how they match up in these key stats.
Strokes Gained off the Tee:
JT – 53rd
Cantlay – 11th
Driving Distance:
JT – 25th
Cantlay – 85th
Strokes gained on approach:
JT – 20th
Cantlay – 107th
Par 4 scoring:
JT – 1st
Cantlay – 5th
Best Make/Miss the Cut Bet
Make/miss the cut is always one of the more popular PGA bets. These two picks jumped out to me at first and held up as I dug deeper into each golfer's numbers at TPC Scottsdale.
Rickie Fowler MAKE the Cut (-125 FanDuel)
Rickie has made the cut here at TPC Scottsdale in 10 of the 13 years that he's been in the event. He did miss the cut last year but prior to that, he had made it 6 years in a row. He had 3 top 5 finishes including winning the event in 2019. I like his overall history on the course and believe he will be playing on the weekend.
Pat Perez MISS the Cut (+110 FanDuel)
Perez has missed the cut in 5 of the 8 events he's participated in this season. He has also missed the cut the last 3 times he participated in the WM Open. We have to go back to 2015 for the last time that Perez made the cut at TPC Scottsdale. Plus money on a guy that has not had a great start to the season and a bad recent history in this event is too much to pass up.
Best Top 40 Finish Bets for WM Phoenix Open
James Hahn +230
He's 14th in strokes gained off the tee and 9th in strokes gained on the approach. Not only that, he also loves this event. Hahn has made the cut 4 straight years and been inside the top 25 in three of those years. Last year he finished with his best finish to date at 10th. But buyers beware, Hahn did withdraw last even due to a positive Covid test.
Best Top 20 Finish Bets for WM Phoenix Open
Bubba Watson +200
Bubba has had some tremendous success at the WMPO over the years. He has made the cut 11 of the 12 times he has played in the event, finished in the top 40 in all 11 of those made cuts, and been inside the top 20 a total of 7 times; including top 5 finishes in 2 of the last 3 years. Just on his storied history at TPC Scottsdale alone is enough for me to pull the trigger here at 2 to 1.
Matt Kuchar +400
Kuchar is another veteran of the WMPO and has made the cut in 10 of his 12 visits. Of those 12, he has finished in the top 20 on 5 occasions and inside the top 10 on 4 of them. He ended inside the top 20 as recently as 2020. Previous to that; in 2019 he finished 4th, in 2018 he finished 5th, and in 2017 he finished 9th. Kuch at 4 to 1? Let's eat!
Best Bet Picks to Win WM Phoenix Open Tournament
John Rahm +750
I know, I know, this is as chalky as it comes. He is the world's #1 and the only player in the field at single digit odds. However, he seems due to finally breakthrough and get the win here. His worst finish was a tie for 16th in 2017. Rahm is a contender at every tournament and seems like he is primed to get it done at the WMPO.
Justin Thomas +1200
Speaking of players on the cusp, JT is right there with Rahm, if not closer. He finished tied for 13th last year after back-to-back 3rd place finishes and a tie for 17th in the year previous to that. He took the AT&T Pro-am off last week and by all accounts should be ready to contend this weekend.
Xander Schauffele +2000
This number looked way too good to pass up. Usually at 20 to 1 we get some names that are not typically in contention every week but here, we get one of the top 10 players in the world in Xander. Now, to be fair, he has struggled to start the season with just two top 25 finishes in 4 events, but his numbers in previous years at TPC Scottsdale are too enticing. From 2018-2020, Xander finished in the top 20 all three years and last year, he finished in a tie for 2nd. There won't be many times on tour we can get the value on a player with this strong of a history on the course.
Best Prop Bets for the Waste Management Tournament
Justin Thomas 6+ birdies in Round 1 +340
He is the #1 player in early scoring average with a 65.33 average through 6 early rounds this season. He is also averaging 6.43 birdies per round this year. Over his last 5 events, he has scored 6 or more birdies in the opening round in 4 of them. The Sentry Tournament of Champions was his only miss with 4 birdies.
Hole in One on 16th hole +400
There have been 9 players to hole out from the tee box at 16 over the years since 1987. However, we have yet to see one since Francisco Molinari's in 2015. The average number of years between them is just 3. This is thanks in part to the 1990 and 1997 tournaments that featured 2 in the same year. 9 years was the longest drought from 2002 to 2011. Let's roll the dice with this prop and hope to see one at the most exciting hole on tour.