Was the Arnold Palmer Invitational good to us or what?! We cashed on 5 of our plays that included a +165 3-ball winner with Max Homa, a +140 Top 20 finish by Tyrell Hatton, and a +250 prop win covering by exactly 1 stroke. It is going to be difficult to repeat the tremendous results from last week, but we will try our very best.
The Players Championship has, as you would expect, a star-studded field that includes defending champion Justin Thomas. He is coming off a 6th place finish at the Genesis Invitational prior to taking last weekend off. Along with Thomas, the field will also include last weekend's winner, Scottie Scheffler.
The Players Championship may not be a major, but it's one of the biggest tournaments of the year and arguably the best pre-Masters stop on the PGA schedule. So, without further ado, let's dive into the odds and find some winners.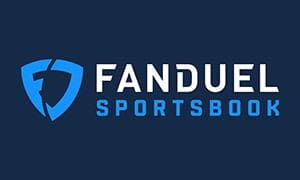 Bet $5, Get $150 in Cash
Exclusive for PGA Players Championship
Best Players Championship 3-Ball Bet
Adam Hadwin Over Brice Garnett and Danny Lee (+160 at Draftkings)
Hadwin has made the cut 4 of the last 5 PLAYERS and had an average finish of 39th. He has also made the cut in 8 of 11 events this year and took last weekend off as he had a rough go in the Genesis where he missed the cut. This could very well cash by late Friday afternoon when the cut is determined.
Garnett has made the cut just twice in his 5 starts at TPC Sawgrass. His average finish is 38th but has had a really rough season to this point. He has missed 7 of the 12 cuts this year. Danny Lee has missed 5 of the 9 cuts in his starts this season. At the PLAYERS, he had missed 5 of the 7 cuts, including the last 2.
Best Players Championship Matchup Bets
Adam Scott Over Sungjae Im (+100 at PointsBet)
I love Scott's track record here at TPC Sawgrass. He has made the cut here in 9 straight starts. He has won, granted it was many years ago, but it was a win nonetheless. Prior to last year's 48th finish, Scott's average finish over the previous 4 years is 10th. And this year, Scott has been having what many are calling a resurgence with 7 made cuts in 7 starts, 2 top 5 finishes, and no worse than a 38th finish.
Im has only played here twice. He missed the cut in his 1st start but managed to finish 17th last year. However, he has missed two cuts already this season and is extremely erratic. I will take the steady, consistent play of Scott as an advantage here.
Justin Thomas Over Viktor Hovland (-125 at FanDuel)
Thomas is the defending champion and has made the cut all 7 starts with the exception of 2017 when he missed the secondary cut on Saturday. Going along with his win last year, he also has a 3rd place finish and 11th. His track record here shockingly pales in comparison to his start this season. Thomas has made every cut, finished no worse than 18th, and has five finishes in single digits. He has been playing the best golf on tour.
Hovland has only played TPC Sawgrass once and in that start last year he missed the cut. He has played some of the best golf on tour this year with 2 wins and a 2nd place finish last weekend. However, he has also sprinkled in a missed cut along with a 30th and 44th finish. Again, we are taking the less volatile player here for our matchup.
Bonus Bets for the 2022 Players Championship
It seems we are able to find plus-money winners in the top 40 and miss the cut odds for every tournament, and I think we have a couple of good ones here as well.
I cannot believe the value we are getting here. Fanduel has Bradley at +140, so to get him at almost an additional 50 cents here, it is a must play. Let's take a look at how Bradley has finished in the recent PLAYERS. Over the last 5 starts, he has finished outside of the top 40 just once, in 2017. He has also finished inside the top 40 in 5 of his 10 starts this season. We are getting near 2 to 1 odds on a player with the historical success of Bradley and just can't pass on this one.
Best Bet to Miss the Cut: Alex Noren (+138 at FanDuel)
Noren has consistently regressed each year here. He finished 10th in 2017 and followed that up with a 17th place finish in 2018. He has then gone on to miss the cut in the next two Players Championship tournaments. I don't mind the rolling the dice here, expecting him to continue to regress here at TPC Sawgrass.
Best of luck with all of your Players Championship bets, don't forget to subscribe to get next week's Valspar Championship picks delivered directly to your inbox.