Round 1 of the 2022 NFL Draft wrapped up with plenty of surprises. The Titans parted ways with star wideout A.J. Brown by sending him to the Eagles. The Ravens also shipped Marquise Brown to the Cardinals.
Our picks for Round 1 went a respectable 2-1. Our biggest win of the night happened when Drake London was the first wide receiver taken off the board at +270 odds. We also hit a small play on Kenny Pickett to be the first QB taken but lost our best bet on Evan Neal as the first overall pick.
If you weren't able to cash in on our first-round best bets, don't worry. We have found three opportunities for Round 2 that may pique your interest. Here are our best bets for Round 2 of the 2022 NFL Draft.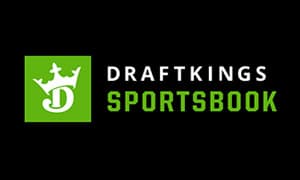 Bet $5, Get $150 Free at DraftKings
Promo Code: EWB | Offer Details
Best Bet: Sam Howell UNDER 61.5 Draft Position
Best Available Odds: -114 at FanDuel
This is probably our favorite bet of Round 2. Heading into last season, many draft experts had Howell listed as a possible No. 1 overall pick. Unfortunately, the North Carolina gunslinger didn't hear his name called in Round 1, possibly due to a decrease in both touchdown passes and completion percentage in 2021.
Keep in mind though, that the reason for Howell's decrease in production had nothing to do with his skills. The Tar Heels lost a ton of talent from that 2020 squad, which included Javonte Wiliams and Michael Carter. To put it mildly, Howell just didn't have the weapons that he needed in 2021.
One interesting thing to point out is Howell's running ability. He rushed for 828 yards and 11 touchdowns last season at UNC. Howell isn't particularly fast but he's a thick kid (6-1, 225) who runs with a certain level of toughness.
We think three teams could take Howell before pick number 62 on Friday night. The Seahawks are in dire need of a QB now that Russell Wilson is out of town. Seattle has the 40th and 41st picks.
Another team that comes to mind is the Detroit Lions, who probably aren't sold on Jared Goff as a long-term solution at QB. The Lions made a big splash in Round 1 by getting Aidan Hutchinson and Jameson Williams. Getting a solid QB like Howell in Round 2 with pick number 46 would be icing on the cake.
Lastly, don't forget about the New Orleans Saints at pick number 49. Sure, Jameis Winston is only 28 years old but he's coming off a devastating knee injury. Howell could be a good fit in The Big Easy while learning under Winston for a couple of seasons.
Best Bet: John Metchie UNDER 57.5 Draft Position
Best Available Odds: -114 at FanDuel
Metchie is an interesting case since he's coming off of an ACL tear in the SEC Championship Game. However, that same injury didn't stop Metchie's teammate Jameson Williams from being selected in the first round.
The 5-11 187-pounder doesn't have great size, but he's got enough speed (4.5-40) to create separation on deep routes. He's also one of the best route runners in the draft and an exceptional blocker for someone his size. He doesn't have great leaping ability but may be a good NFL slot receiver because of his burst off the line of scrimmage.
Though Christian Watson and Skye Moore are listed above him on many draft boards, Metchie may be more NFL-ready than both of those guys. Metchie was terrorizing SEC defenses while Watson and Moore were torching a bunch of smaller schools.
Several receivers went off the board in Round 1, but luckily for Metchie, lots of teams still need to add a quality wideout. The Patriots have the 54th pick and Bill Belichick has a long history of drafting Alabama players. Green Bay has the 53rd pick and also needs to add a wideout after losing Davante Adams to the Raiders in the off-season. Either of those scenarios would win us this wager!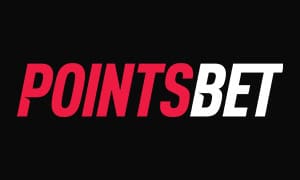 Bet Up to $2,000 Risk Free at PointsBet
Promo Code: BVIEW1 | Offer Details
Smaller Bet: Kenneth Walker III-1st RB Taken
Best Available Odds: +210 at FanDuel
We know that Breece Hall is listed ahead of Walker in most mock drafts, but we just can't pass up these juicy odds over at FanDuel. Walker actually ran a slightly faster 40 time than Hall at the combine (4.38 vs. 4.39). Since Hall and Walker have similar size and strengths, we think this number should be much closer to +130 instead of +210.
The only things that hurt Walker are his lack of blocking ability and his inexperience as a pass-catcher. Unfortunately, those are two facets of the game that Hall excels at.
We could see a team like the Houston Texans at pick 37 or the Atlanta Falcons at pick 43 taking Walker off the board. The key question will be whether or not Hall goes off before then. Enjoy Round 2 everybody, it should be highly entertaining!