It's here, it is FINALLY here! Mine and all college basketball fans' favorite "holiday" of the year is the first two days of the NCAA Tournament. We are going to dive into the 1st round and give out our best bets for both days of 1st round action.
But before we do that, we wanted to give out some info about "Contenders & Pretenders". We have some criteria that has been the winning formula for the eventual National Champions. This formula has been true for nearly 84% of all championship teams since 2002.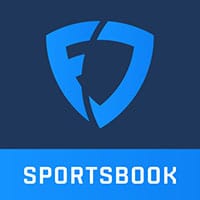 Bet $5, Get $150 Instantly
FanDuel March Madness Offer
National Champion Criteria
Since 2002, only two teams (UConn-2014 & Virginia-2020) have had offenses inside the Top 20 in KenPom's adjusted offensive efficiency rankings. To take it a step further, only one team (Baylor-2021) had a defense outside the Top 20 in his adjusted defensive efficiency rankings (they were close with a 22nd ranked defense).
Here's another interesting note that rings true with 100% of the championship teams since 2002: they all made their conference tournament's semi-finals. Sorry Baylor, but it does not look like you are destined to repeat as champs!
Another piece of criteria is that all champions had made the tournament in the previous year. Sorry Auburn fans. Even if the Tigers had been eligible last year, their 13-14 record would have kept them out.
Lastly, the majority of the teams have had coaches with Final Four experience. Also, 15 of the last 22 champions have come as a 1 seed.
Gonzaga is the only option that fits all the criteria. However, don't count out Houston, UCLA, and Tennessee. All three of those teams have a majority of the pieces in place and could be exceptions to the criteria like Virginia and Baylor were in the last two tournaments.
(9) Creighton vs (8) San Diego State
Creighton had their magical Big East Tourney run end in the championship to Villanova. However, the Bluejays did enough to move up their seeding a bit and get this matchup with San Diego State.
Creighton finished 22-11 on the season and have been led by Ryan Hawkins (13.9ppg & 7.8rpg) and Ryan Kalkbrenner (13ppg & 7.6rpg). This team stomped on the regular-season champions, Providence, in the semi-finals 85-58 and certainly have the talent to advance here.
San Diego State also lost in their conference tournament's final and by the slimmest of margins, 53-52 to Boise State. The Aztecs had a solid 23-8 season which included a season sweep of #23 Colorado State.
Matt Bradley, the senior guard, leads the Aztecs with 17ppg and 5.4rpg. But it is the Aztec defense that has been their strong suit. They rank 2nd in the country in adjusted defensive efficiency and terrorize their opponents' offenses into a plethora of turnovers.
Key Trends for Creighton vs. San Diego State
If you're thinking of betting on this matchup, here are a few key trends to keep in mind. As you can clearly see below, Creighton has had a rough time in the Big Dance of late. Will that change this year?
Creighton is 3-13-2 ATS in their last 18 NCAA Tournament games.
Creighton is 0-7 ATS in their last 7 NCAA Tournament games as an underdog.
SDST is 7-3 ATS in their last 10 games overall.
SDST is 9-3 ATS in their last 12 games vs. a team with a winning % above .600.
Best Bet: San Diego State -2
Best Available Odds: -110 at DraftKings
The Aztec defense is going to be too much for the Bluejays, who are not that solid offensively against average defenses. Most casual fans will have Creighton advancing in their brackets because of the attention they garnered with the Big East tourney run.
However, the Bluejays are just not going to be able to get into an offensive flow in this one. We'll lay the small number with the Aztecs.
(13) Vermont vs (4) Arkansas
The Vermont Catamounts have not had a team this strong heading into the tournament since the hay days with Tyler Coppenrath and T.J. Sorrenstine in 2004-2005. Vermont finished with one loss in conference and won the conference tournament with a 36.6 average margin of victory.
The Catamounts have been led by Ryan Davis's 17.2ppg and his sniper-like shooting from deep (40%). Ben Shungu is no slouch either, as he is averaging 15.9ppg and shooting 43.6% from long range.
The Arkansas Razorbacks finished with a 25-8 record and were clipped in the SEC semi-finals by the Cinderella run of Texas A&M. They had some strong wins throughout the year in conference but also suffered some bad losses.
Hofstra, Vanderbilt, A&M twice, and Mississippi State are all losses that the Hogs should have been able to avoid. JD Notae has been spectacular for the Razorbacks, averaging 18.9ppg. Jaylin Williams has been a force on the boards and by altering shots in the paint.
Key Trends for Vermont vs. Arkansas
Vermont has thrived in the underdog role all season long while Arkansas has struggled of late as a favorite. However, the Hogs made a deep tourney run last year so they may be able to channel those positive vibes. Here are some trends to consider:
Vermont is 8-2 ATS in their last 10 games vs. a team with a winning straight-up record.
Vermont is 5-2 ATS in their last 7 neutral site games as an underdog.
Arkansas is 1-3 ATS in their last 4 games as a favorite.
Arkansas is 1-4 ATS in their last 5 NCAA Tournament games as a favorite.
Best Bet: Vermont +5.5
Best Available Odds: -115 at PointsBet
The Catamounts are #1 in the country at keeping opponents off the offensive glass. Arkansas will be frustrated by the one-and-done opportunities. Vermont is also disciplined on defense by keeping teams off the FT line, which is where the Hogs make their living.
Vermont also shoots the 3rd best FG% inside the arc. Arkansas likes to play fast while Vermont prefers a nice and slow pace. The total has ticked down a bit because of the slower pace. We think the Catamounts cover and it would not shock me to see them pull off the upset here.
(14) Colgate vs (3) Wisconsin
The Colgate Raiders, winners of the Patriot League and 23-11 overall on the year, are a very dangerous 14 seed. This team struggled to find their way early in the season, as they began just 4-10.
The idea that the Raiders would be in the NCAA Tournament was far from anyone's mind. However, they picked up a home win over Army on January 10th and went 19-1 the rest of the way. They are currently on a 15-game winning streak.
Colgate can light anyone up from deep as 38.9% of their points come from beyond the arc. The Raiders shoot it at a 40.1% clip, which is 2nd to only South Dakota State in 3-point percentage. The Raiders have 5 players averaging double figures, and they have a sharpshooter in Oliver Lynch-Daniels, who is #1 in the country with a 53.7% shooting percentage from deep.
Wisconsin had basically the polar opposite start of the Raiders. The Badgers started out 15-2 and had some great victories in that span over Houston, St. Mary's, and Purdue. However, Wisconsin fizzled out late in the season and seemed content with just winning the Big 10 regular-season title.
The Badgers lost to a bad Nebraska team to close out the regular season and then Michigan State sent them packing early in their 1st game in the Big 10 tourney. Super-senior Brad Davison has been amazing this season averaging 14.5ppg, which is the most over what seems to be his 8 seasons in Madison.
Key Trends for Colgate vs. Wisconsin
While the Badgers clearly have more talent, they've been on a downhill slide of late. The Raiders have been a very focused team since mid-January and they'll give their best effort in this game. Here are some trends to review before betting on this one:
Colgate is 6-2 ATS in their last 8 games vs. a team with a winning straight-up record.
Colgate is 14-6 ATS in their last 20 games.
Wisconsin is 1-8 ATS in their last 9 games as a favorite.
Wisconsin is 2-6 ATS in their last 8 neutral site games as a favorite.
Best Bet: Colgate +8
Best Available Odds: -110 at FanDuel
The Raiders are #2 in the country in shooting from deep and this should play a big factor in this game. The Badgers are brutal from behind the arc and will have a tough time keeping up with the high-scoring Colgate team.
I like getting the points here in a matchup that I believe is relatively a coin-flip. Colgate could bust a lot of brackets with a victory here. Best of luck with all your first-round action!