After an impressive 122-105 game one victory the Suns welcome back the Denver Nuggets for game two of the second round of the NBA playoffs. With over 90% fan capacity allowed The Phoenix Suns Arena quickly became the loudest arenas in sport and the strongest home-court advantage in the NBA. Will it be enough to help the Suns to a commanding 2-0 lead in the series? As a reminder, you can shop the latest odds to find the best line under each breakdown.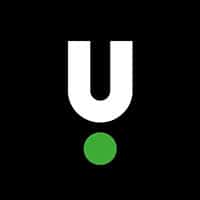 Get $40 Free, No Deposit Neccessary
Register today to receive two free $20 Bets at Unibet.
Denver Nuggets at Phoenix Suns – Pick: Phoenix -6
Best Odds for Nuggets at Suns - 6/9/2021
As we wrote in our preview of game one, the most important goal the Suns should focus on is keeping young center Deandre Ayton on MVP Nikola Jokic as much as possible. The only weak link in this Suns squad is the backup center position, but if Ayton can steer clear of foul trouble and match Jokic's minutes the Suns should be able able to relatively easily take the series.
In game one, Ayton only picked up one foul through 36 minutes while scoring 20 and also grabbing 10 rebounds. Most importantly though Phoenix coach Monty Williams subbed Ayton in and out of the game mirroring the way Denver rested Nikola Jokic, so there were exactly zero minutes where Jokic had to go up against Phoenix's backup center Frank Kaminsky, who has not seen any action in game two. When Ayton was subbed out the Suns decided to go with a small ball lineup featuring Dario Saric, who looked good in his limited role.
Mismatch in the Backcourt
Denver's starting guard duo of Campazzo and Rivers struggled mightly combining for just 21 points, but most importantly Monte Moris - who averaged 15 points per game in the first round - got completely shut down by the Phoenix defense.
The lack of Jamal Murray, Will Barton, and the recently traded Gary Harris showed as both Devin Booker and Chris Paul did whatever they wanted offensively combining for 42 total points and 19 assists. This was by far Paul's best game of the playoffs and it seemed that his shoulder injury was no longer bothering the veteran guard.
Chemistry in Action
Phoenix's starting five of Paul, Booker, Bridges, Crowder, and Ayton could stay healthy for most of the regular season resulting in them playing the most minutes out of any lineup in the entire NBA this season. The Suns were a plus 4.7 with their starting lineup on the floor before the playoffs and they are now sitting at +15.7 through the first seven games of the post-season.
The Nuggets simply cannot match this, especially considering that their current starting lineup includes three players (Rivers, Gordon, Campazzo) who either weren't on the team before the trade deadline or just weren't getting any real minutes with Jokic or Michael Porter Jr.
Jokic Needs to Do More
While Nikola Jokic has been playing fine, the 22/9/3 stat line from him simply won't be enough for Denver to win this series. Jokic - previously averaging six free throw attempts per game - drew zero free throws in game one and shot under 40% overall which is extremely underwhelming for a player of his size and qualities. The entire Nuggets team just drew six free throws through the game, while the Suns drew 20 and made 85% of their attempts.
While it would not be surprising to see Jokic go for 40 points in game two, it really seems like it is a tough ask with Ayton playing near-perfect defense on him so far.
Do you have any more of those midrange jump shots?
In game one midrange jumpers were the name of the game for the Suns. 38% of Phoenix's shots came from midrange and the Suns made an incredible 66.7% of these attempts (99th percentile through the season).
It seemed that Austin Rivers and Facundo Campazzo simply won't be able to hang offensively with Booker and Chris Paul, as neither has a very confident jumpshot. This Denver loss is also on Michael Porter Jr. and Aaron Gordon, both of whom were invisible in the second half when the Suns went on a 42-14 run putting the game away.
Can Denver make any adjustments?
We are just not seeing it at this point. This Nuggets roster simply lacks depth and talent to hang with a deep team with great chemistry like the Suns. With veterans like Jae Crowder stepping up and young guns like Mikal Bridges going for game-high 23 points, the Suns have just enough of everything.
While it is certainly in the cards that the Nuggets can snag a win in Denver, we are expecting either a 4-0 or 4-1 series victory for Phoenix at this point and they should be more than able to not just win but cover game two as well.
Give us the Suns to cruise to victory on home court and cover the 6-point spread.
Browse Latest Articles