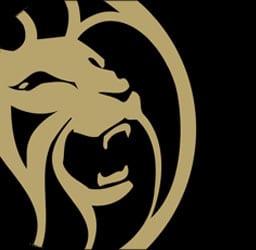 Bet $20 on Any NBA Game, Cash $100 Win or Lose!
Tonight at BetMGM
We started our 2021 Playoffs run hot last night, reaching 3-for-3 on a late Kemba Walker three. Tonight's play-in action moves to the Western Conference with the Spurs at the Grizzles (-4) and Warriors at the Lakers (-5). As a reminder you can always find the best odds and lowest juice for every game on the slate using our free odds checker.
Still not sure how this play-in tournament works? This graphic walks you through each team's path forward in the 2021 NBA Playoffs.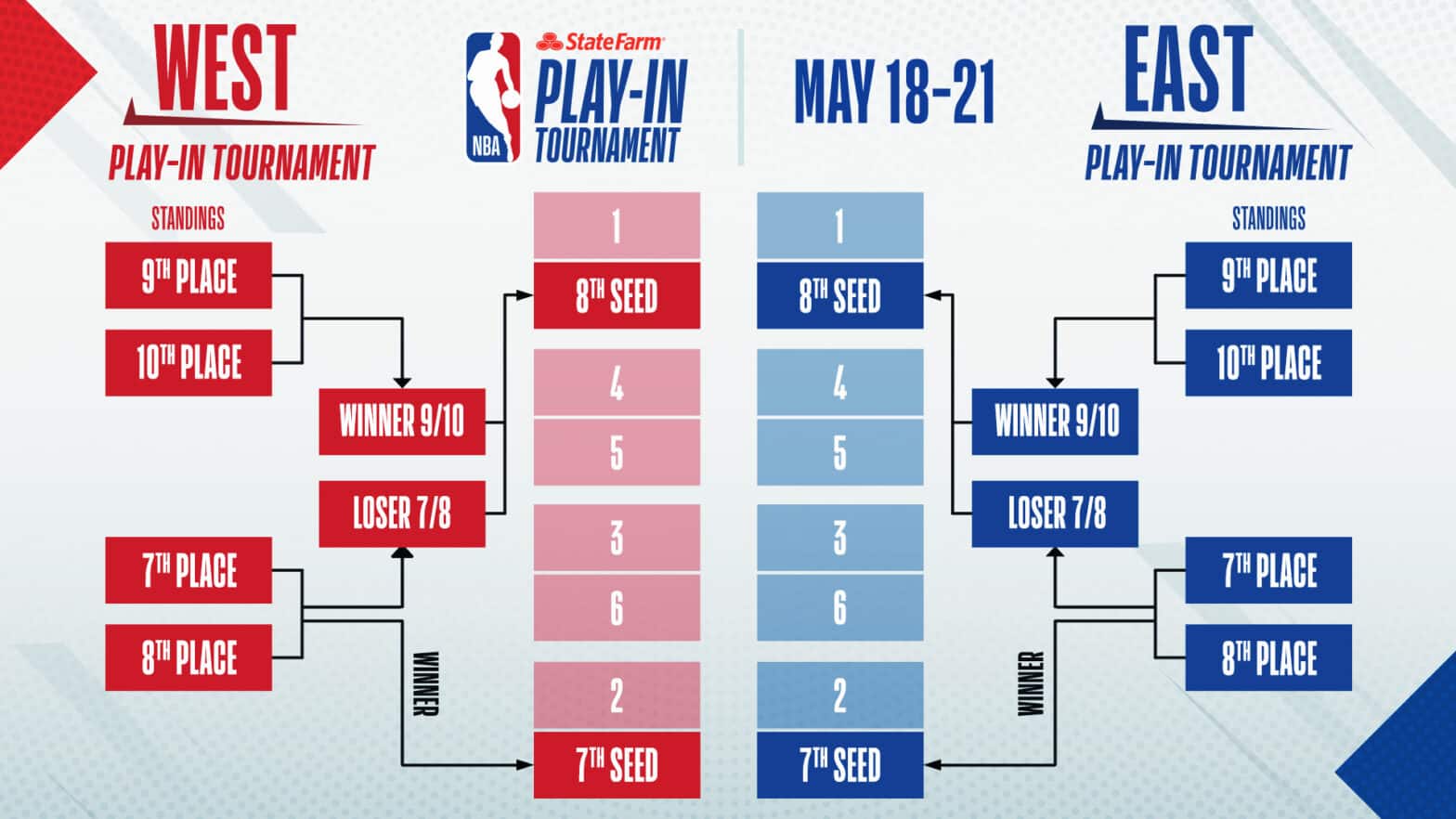 San Antonio Spurs at Memphis Grizzlies
Pick: Grizzlies | Best Line: (-4) | Best Juice: BetMGM (-108)
Clearly, Memphis enters this matchup in a much better spot than San Antonio. The game is in Memphis, the Grizzlies enter having won 5 of their last 6 regular-season games and face a Spurs team that lost 10 of their last 12. It is important to keep in mind that San Antonio's schedule down the stretch was brutal, 12 of their final 13 games came against 2021 playoff teams.
Both teams are relatively healthy heading into the play-in game. The Spurs have really struggled since the Derrick White injury in late April, while Memphis's recent surge came following Jaren Jackson's return to the lineup. After missing the final seven games of the regular season, it appears Grayson Allen may return to the Grizzlies lineup tonight.
Memphis took the regular-season series against the Spurs, winning the last two matchups by an average margin of 24 points. The one positive in the Spurs' favor here is that they have been the league's best road ATS team this season. That being said, Memphis has the league's fourth-best overall record ATS this season.
You won't find a stat or trend that points to San Antonio pulling the upset here. If you bet on the San Antonio side, you are betting on coaching and experience. However, Taylor Jenkins spent five years under Mike Budenholzer in Atlanta and we think he has his team ready for whatever Pop throws at him tonight.
Both home teams covered easily last night, and we think that is the case again here tonight. We are laying the four points with Memphis at home. You might be able to get a number better than +4! Here are the best odds available for each side of this bet from the top US sportsbooks:
Golden State Warriors at Los Angeles Lakers
Pick: Lakers | Best Line: (-5) | Best Juice: PointsBet (-105)
Clearly this is the headliner of the NBA play-in series. Steph vs Lebron and AD, in Los Angeles, in primetime, both teams in great form... this one is going to be entertaining. But how should you bet this Lakers (-5.5) line?
The Warriors enter tonight having won 10 of their last 12 games to close out the season, while the Lakers won five straight to secure home-court advantage. Home-court could prove to be massive here as the Warriors were 14 games above .500 at home and 8 games under .500 on the road.
Similar to the season series we just looked at in the Grizzlies/Spurs matchup, the Warriors took game one but were then blown out in games two and three. Interestingly, the Lakers lost the only game AD played in this regular-season series.
For the Warriors to cover the +5 spread tonight, Curry will need to be superman. Unfortunately for him and the Warriors, he just does not play well against the Lakers. Even given his ridiculous form over the final two months of the regular season, we just don't see how he pulls this one off. Going back to last season, Curry averages just 16.6 PPG against the Lakers, shooting just 34% from the floor and 25% from three. Over those seven games, his highest point total was 27 and he cleared the 20-point mark only twice.
If Curry wants to play Superman, he will have to do so against the Grizzlies/Spurs winner, because the Lakers win and cover at home tonight making home teams 4-for-4 in the play-in tournament.
Use our odds checker to make sure you get the best line tonight: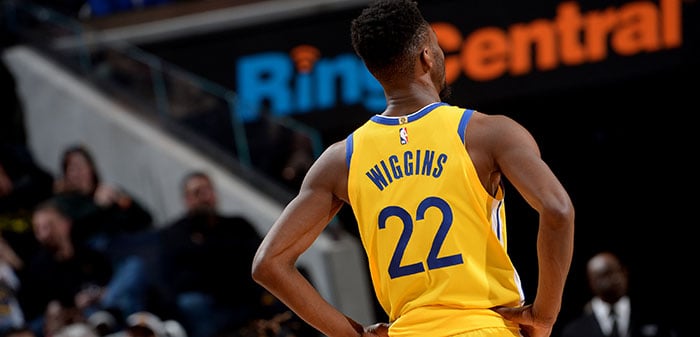 Bonus Prop Bet of the Night: Andrew Wiggins Under 20.5 Points (-106 at BetMGM)
Wiggins under 20.5 seems like low-hanging fruit tonight. The number is over his season average, and even over his scoring average over the last 20 games. It's also a full 8 points over his scoring average vs the Lakers this season.
The matchup is far from ideal for Wiggins. The Lakers are by far the league's top defense vs opposing SG's. The 19.45 PPG they allow to opposing shooting guards is nearly 2 full PPG better than the next best team, which is the biggest gap at any position in the league.
Additionally, this will only be Wiggins' sixth career playoff game. While it is hard to judge whether or not he is a big-game guy, his 15 PPG average in his previous five playoffs game is not a great sign. In fact, he failed to reach the 20.5 prop in any of his previous five playoff appearances.
Will he get there tonight against the league's toughest matchup at his position? We are willing to bet he won't.
Browse Latest Articles