The 2021 NBA Finals wrapped up a few days ago but there's still plenty of hoops to watch and bet on with the 2020 (2021) Olympics starting up in Tokyo, Japan. 12 countries will compete for the Gold Medal in the Men's basketball tournament.
The tournament tips off on Saturday, June 24 with Iran facing off against the Czech Republic. Be sure to get all your Olympics basketball futures bets in before then. Not sure which Men's basketball teams to bet on in this year's Olympics? Not to worry, here are two of our favorite wagers. (Side note: Odds are from PointsBet Sportsbook)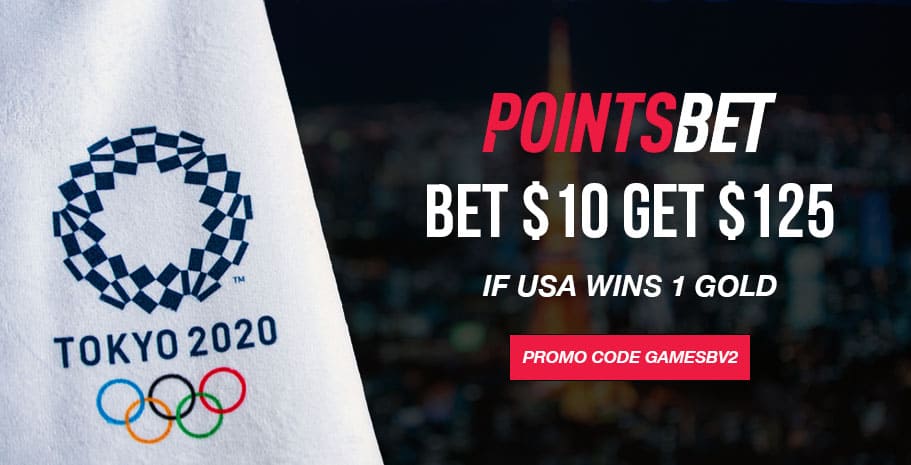 Best Bet to Win the Gold Medal: USA -350
Call us homers if you must, be we're laying the big lumber with the good ole Stars and Stripes! We don't often advocate drinking this much juice, but we think this number should be closer to -600. It doesn't happen very often, but sometimes there is value in betting on the heavy favorite!
Yes, we know that Team USA lost two exhibition games to Australia and Nigeria a few days ago. However, those losses are probably why we are getting such a favorable price on the USA to bring home the Gold Medal. Though the losses were embarrassing, keep in mind that exhibition games don't mean a thing!
We expect Gregg Popovich to have Team USA ready to compete and dominate during this Olympic tournament. Though Suns guard Devin Booker and Bucks stars Jrue Holiday and Khris Middleton are probably all drained from the finals, superstars like Kevin Durant and Damian Lillard should be able to carry the load. Let's risk 3.5 units on Team USA -350 to win the Gold Medal in Tokyo!
Bonus Bet: Slovenia +200 to Win Group C
We know that Spain has a good all-around ball club and they are the rightful favorite to come out of Group C. However, we can't resist putting a few bucks on Luka Doncic and his Slovenian teammates! Doncic is a bona fide NBA star and the most talented player in Group C by a large margin.
Doncic has the ability to carry this Slovenia squad a long way in this tournament. He won't have to do it all by himself though because Slovenia has Vlatko Cancar from the Denver Nuggets on the roster as well. Cancar didn't get much playing time this season, but he's still a decent option for Luka to rely on during the Olympics. Put us down for 1 unit on Luka Magic and Slovenia at +200.
Browse Latest Articles