The Western Conference Finals are underway and based on the first game between the Suns and the Clippers we are in for a great series! Injuries to key players might play a deciding factor in this matchup, just like they did through the entire playoffs, but staying healthy is a key part of successful basketball these days.
Who is in or out for game two and which is the right side to bet on? Make sure to read our write-up before betting game two of the Western Conference Finals! As a reminder, you can shop the odds for tonight's game below to find the book with the best odds available.
Best Odds for LA Clippers at Phoenix Suns - 6/22/2021
LA Clippers at Phoenix – Pick: Phoenix –5
Clearly, sportsbooks like Phoenix at home in this series. After closing with the Suns as four-point favorites in game one, game two opened with Phoenix a six-point favorite. A two-point adjustment deep into the playoffs is a huge correction and the market seems to be questioning it early on.
We've seen LA money hitting the board on Monday and most books moved back the spread to 5.5, some even to 5! It is fair to expect this to be the stopping point, especially with the health questions around Marcus Morris.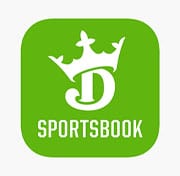 Bet $1, Cash $100
Get 100-to-1 odds on Game 2!
Covid, injury woes, underperformers
The Suns will still be without superstar point guard Chris Paul in game two, but Phoenix is expecting 'CP3' to be back and fully ready for game three. Besides Paul, the Suns are fully healthy and they have more than a couple of capable point guards that can be trusted running this offense.
The Clippers are in a worse situation with not just their best player and leading scorer out in Kawhi Leonard (averaging a 26 player efficiency rating through the playoffs), but Marcus Morris suffering a knee injury as well. Morris was able to play 22 minutes in game one and is not on the injury report for game two, but it is fair to expect him not to be 100%. The load on Paul George at the moment is unsustainably high. PG is averaging 41 minutes in the playoffs and he fully ran out of gas by the fourth quarter in game one going 0/5 from the field.
Additionally, the Clippers' role players have either been playing badly or are facing difficult matchups against a Suns team that is widely considered the best defense in the playoffs. Reggie Jackson played 39 minutes in game one and his stat line was decent, but he only made 4 of 12 three-pointers and on the defensive end he was mediocre at best. 35-year-old Rajon Rondo looked even worse. Rondo at this stage of his career seems like a huge liability on the defensive end going up against the young guns of the Suns.
The Suns may have already figured this out
The blueprint for Phoenix was pretty simple in game one behind star guard Devin Booker, who finished the game with 40 points in 44 minutes on 15/29 shooting, while also adding 13 rebounds and 11 assists. Booker was attacking the drop coverage off screens and he was putting up points at will. Overall, Booker had 16 possessions against drop coverage in game one and he scored 24 total points on these attempts, 15 of them coming against big man Ivica Zubac. Zubac was forced to play 18 minutes in the game with Kawhi being out and Morris not being available either and the Suns were relentlessly exploiting his lack of mobility.
Whenever Booker wasn't hitting pull-up jumpers, he was attacking the paint, drawing multiple defenders, and then handing the ball off to DeAndre Ayton. Ayton finished the game with 20 points on 10/14 shooting and most of his efficiency came due to the great positions Booker put him in facing either no defenders or defenders that he could easily dunk over. The small-ball lineup was a double-edged sword for LA in the first game and with pieces missing from their offense they will likely need to find something else out going forward.
More of the same, please!
Game two looks like another decent spot for the Suns. Phoenix is 5-1 at home through the playoffs and the Suns really know how to attack the paint with their wide range of weapons. Phoenix ranks 6th in field goal percentage in the paint through the season, while LA's defense only grades 19th in field goal percentage allowed. In the first game of the series, the Suns have been shooting 90% from within four feet of the rim, which spells trouble for LA going forward.
We have to give some credit to LA though as they have won both the rebounding battle and had the better free throw rate as well in game one. The Clippers also made 20 of 47 three-pointers (42.6%), although that is not entirely sustainable going up against a perimeter defense that graded top-five through the entire season.
Give us the Suns in game two! The Clippers would need a ridiculous game from Paul George to keep them in this one and we just don't see it happening. The youth & depth of the Suns should be enough to win this game while also covering the spread!
Browse Latest Articles