What an incredible weekend of March Madness action we were all treated to over the 4-day binge that is the opening weekend. We had a 2-1 record with San Diego State spoiling our sweep opportunity. Vermont and Colgate both picked us up a win by the half point.
St. Peter's became the Cinderella we all were desperately seeking and Kentucky became the overrated 2 seed that busted brackets with their 1st round exit. Michigan looked like the team most expected at the beginning of the season and not the one that pundits were arguing did not deserve an at-large bid. North Carolina and Baylor gave everyone the game of the tournament to this point and ended with the first 1 seed to be eliminated as the Tarheels dispatched the Bears in overtime.
All-in-all, this tournament has lived up to everyone's expectations if not exceeded them, and we still have a ton of games to be played. That said, let's take a look at Thursday's slate of Sweet 16 games.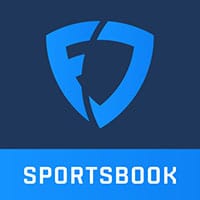 Bet $5, Get $150 Instantly
FanDuel Sweet 16 Offer
#11 Iowa State vs #10 Miami (-2)
Iowa State has been the epitome of an up and down team all season. Luckily for the Cyclones, the hit an upward stride as they began play for the tournament. They began with a 5-point win over LSU and followed that up with yet another 5-point victory over an overachieving Wisconsin team.
Miami won a close opening round game over USC in the 7 vs 10 matchup but followed that with a thrashing of the 2 seed, Auburn Tigers. Isaiah Wong and Charlie Moore have led the way and have this Hurricane team looking like a 2 seed rather than a 10 seed.
It can be tough to find betting trends that support one team over the other at this point in the season, as if you've made it to the Sweet 16, you are likely on a run of strong performances. That being said, there are four trends that lead us to believe Miami may be the team to back in this matchup:
Miami is 3-0-1 ATS in their last 4 games vs. a team with a winning % above .600.
Miami is 6-1-1 ATS in their last 8 games overall.
Miami is 15-6 ATS as a favorite this season.
Miami is 14-6 ATS playing away from home this season.
Our Best Bet Pick: Miami (-2)
Iowa State's downward slip will happen in this matchup. The total is around 134, which is much higher than the total had been set for the Cyclones previous two games. I believe this is indicative of the fact that the Cyclones will not be able to hold this Hurricanes offense to a game in the 50s and will ultimately fall to them in a higher scoring game than they are comfortable with. We will lay the 2 points with Miami and expect Jim Larrañaga's squad to advance to the Elite 8.
Live Odds for Iowa State vs Miami - Sweet 16
#15 Saint Peter's (+12.5) vs #3 Purdue
The Cinderella of the ball this year has been the 15 seeded St. Peter's Peacocks. They've knocked off the 2 seeded Kentucky Wildcats with some incredible shooting from deep. They then did away with the 7 seeded Murray State Racers with some stellar defense.
Purdue dominated Yale in the opening round from the jump and won by 10 over the 6 seeded Texas Longhorns. The Boilermakers have gotten it done with their ability to rebound the ball on both ends of the court. Zach Edey and Trevion Williams have been a force in the paint and will look to put the Cinderella Peacocks out to pasture.
Given the run they are on, it shouldn't surprise many bettors that Saint Peter's has covered a ton of spreads over the past few weeks. That being said, Purdue's inability to cover as a favorite is worrisome for bettors looking to back the Boilermakers and lay a big number here.
Saint Peter's is 7-0 ATS in their last 7 neutral site games as an underdog.
Saint Peter's is 5-0 ATS in their last 5 games vs. a team with a winning straight up record.
Purdue is 2-8-2 ATS in their last 12 games as a favorite.
Purdue is 1-5-2 ATS in their last 8 games following a straight up win.
Our Best Bet Pick: Saint Peter's +12.5
Florida Gulf Coast and Oral Roberts are the only other 15 seeds that have advanced to the Sweet 16. Both lost, FGCU by 12 and Oral Roberts by just 2. I don't believe this Saint Peter's team will be able to be the 1st 15 seed to make the Elite 8, but I believe this number is just a bit too inflated. Back the Cinderella and take the 12.5 points in this Sweet 16 matchup.
Live Odds for Saint Peter's vs Purdue - Sweet 16