The playoffs continue to be about injuries and the Bucks – Hawks series is no exception. In game three of the matchup, the Hawks were up 93-88 with less than 9 minutes left to play when Trae Young returned from the locker room after stepping on referee Sean Wright's foot on the sideline.
Young looked hurt and the Bucks ended up winning the game 113-102 taking a 2-1 lead in the series. Atlanta's scoring leader is officially questionable for game four but intends to play as this is a must-win game for the underdog. Can they pull through?
Best Odds for Milwaukee Bucks at Atlanta Hawks - 6/29/2021
Milwaukee Bucks at Atlanta Hawks – Pick: Milwaukee -6.5
Young took an MRI after game three which revealed a bone bruise in his right foot. He will have to play through the injury, as the Hawks would need to win three straight games (two of them in Milwaukee) if they end up dropping Tuesday's crucial game four.
Besides Young, Bogdan Bogdanovic, the team's second-best scorer is also playing hurt after injuring a knee in the series against the 76ers. He was a top three-point shooter this year but is struggling with his shot ever since the injury. Bogdanovic finished game three going 3 for 16 and he is only 7 for 28 through the series.
The Hawks hoped to get some help from Cam Reddish returning from injury, but the 21-year-old was out since February and he was only able to play 17 minutes in the series so far in the garbage time of the game two blowout loss.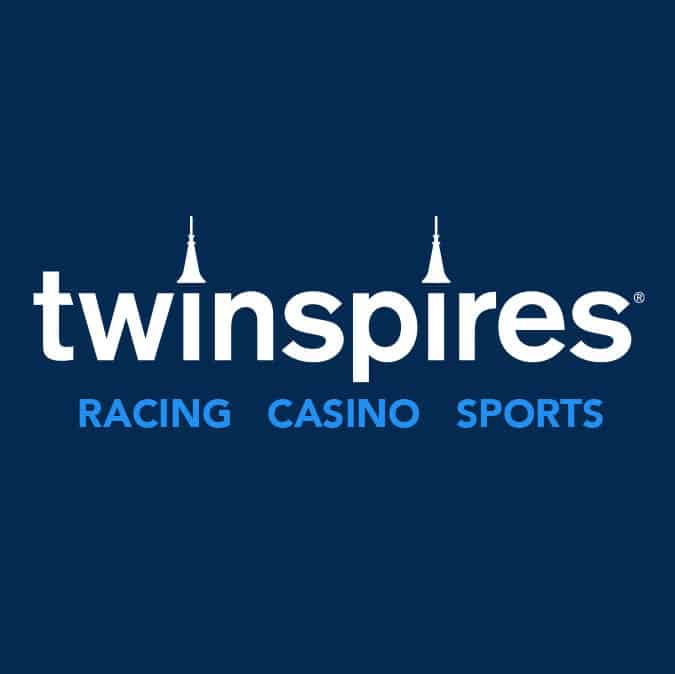 Bet $5, Get $100
Win or Lose! Use Code BV100
A Sweet Anniversary
While the story of the post-season has been standout forward Giannis Antetokounmpo (averaging 29.2 points, 13 rebounds, 5.4 assists per game with a 21.19 Player Efficiency Rating) for the Bucks, it seems like Milwaukee is unstoppable when either Jrue Holiday or Khris Middleton are stepping up.
In game three, it was Middleton, who finished the contest with 38 points. in almost 43 minutes of game time. Middleton hit 15 of 26 total shots (57.5%), 6 of 12 trees (50%) while also grabbing 11 rebounds and dishing out 7 assists.
Sunday marked the 8th anniversary since the Bucks drafted Giannis with the 15th pick in the 2013 draft. In the same year, they traded for Middleton, who is a former second-round pick. The duo could essentially lock up their first NBA Finals appearance since 1974 with a win on Tuesday.
Another Big Night in the Paint for Milwaukee
We've written it before the series, that if the Bucks can force their way into the paint, they should have the upper hand in the series. After putting up 39% of all their shots in the paint in game one, the Bucks followed through with a 31% shot rate in game two and a whopping 46% in game three.
Getting easy buckets and offensive rebounds helped Giannis to his ninth game this postseason where he had at least 30 points and 10 rebounds. This is the longest streak since 2000 when Shaquille O'Neal did it 13 times in the playoffs.
Rebounding, in general, has been strong for the Bucks recently. In their last five games, they only finished with an offensive rebounding percentage under 33% just once, while finishing with 37% in game three, their best performance in over a month.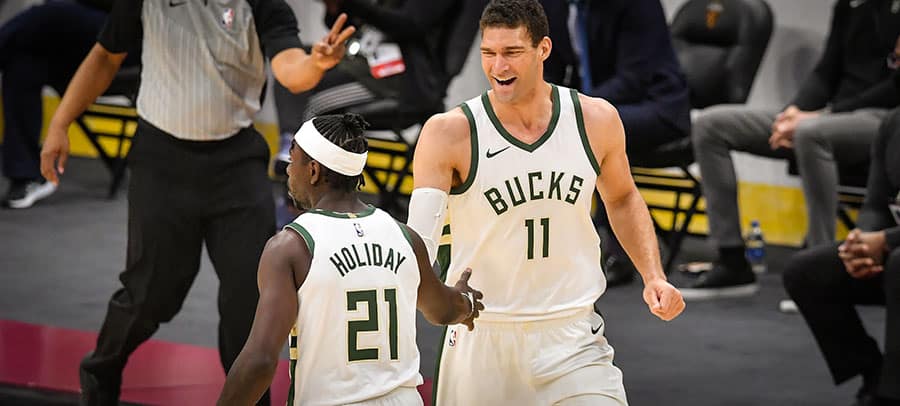 Room for Improvement
While the Bucks have been looking great through the series, there is still room for improvement. Star guard Jrue Holiday was only shooting 2 of 11 from the field on Sunday and ended the game with a total of six points. He made himself useful by adding 12 assists, but going forward (especially if they get to the Finals) the Bucks will need Holiday to be closer to his game 1 version where he scored 33 points.
Big man Brook Lopez was also mediocre on Sunday in 25 minutes of game time. He only grabbed 3 rebounds and was a team-low -17 in plus/minus rating. Thankfully backup center Bobby Portis has been nothing short of amazing putting up 15 points in just 16 minutes making up for most of the lost offensive production by Lopez.
On the Hawks side, everyone needs to do more offensively if Young cannot give it a go or if he is less than 100%. That might not be an easy feat as the entire team besides Young is averaging under 15 points per game in the post-season, but John Collins and Danilo Gallinari have both had multiple high-scoring games through the playoffs and if either of them can step up it would help the Hawks immensely.
We are taking the Bucks to win game four while covering the spread. Simply put, it is too much to ask from this Atlanta team to hang with an offensive juggernaut like the Bucks if Young is not fully healthy. Giannis and Middleton are playing with a chip on their shoulder and Jrue Holiday should be easily able to contain Trae Young on the defensive end if his mobility is compromised.
Browse Latest Articles