We took last week's Honda Classic off and boy are we glad we did! Everything that looked like an option would have fallen to the waste side, as many big names stumbled and missed the cut.
However, we are back with the Arnie Palmer Invitational this week along with a field of some bigger names. Although last year's champion, Bryson DeChambeau, is not in the field, we see plenty of value on the board. That being said, let's dive into our best bets and prop bets for the Arnold Palmer Invitational.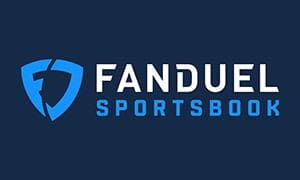 Place a $5 Super Bowl Bet, Get $280 Free
Use promo code EWB
Tournament 3-Ball: Homa OVER Mitchell & McNealy
Best Available Number: +165 at DraftKings
Homa has played Bay Hill twice and has finished inside the top 25 both times. He is just +150 to get inside the top 20 this week, but I like the value we are getting with him only needing to shoot lower than 2 opponents.
Mitchell is certainly a formidable foe, but he finished 43rd last year at this tournament. As for Mav, he has finished no higher than 46th in his 3 starts at Bay Hill.
Keegan Bradley to MAKE the Cut
Best Available Number: -215 at FanDuel
I was not able to find any solid odds for guys to make the cut for this event. DraftKings had no one inside -300 and Fanduel's options inside -200 did not leave me feeling confident. However, Bradley has made the cut in 4 straight starts this season.
He has made the cut at Bay Hill every year he has competed, with the exception of his 1st appearance back in 2011. That makes 9 straight starts here in the Arnold Palmer Invitational that Keegan has made the cut. I don't like laying this much juice, but with a track record like this, we have to ride with Bradley.
Kevin Kisner to MISS the Cut
Best Available Number: +140 at FanDuel
This is tough because I am a huge Kisner fan. I think he is everything that is fun and engaging in the game of golf. However, I see value in fading him here in this event.
Kisner has missed 3 cuts in the 7 events he's played in this season. Most recently at the AT&T Pro-Am, he shot +2 and was cut in the 3rd round. At Bay Hill, Kisner has had an inconsistent track record and if that pattern stays true, he should miss this cut.
Since his 1st start in 2015, Kisner has traded making the cut with missing the cut the following year. Last year, he made the cut and finished 36th. It sure looks like he is due to miss it this year.
Top 40 Finish: Andrew Putnam
Best Available Number: +190 at FanDuel
Putnam picked up a 4th place finish in this event last year. He has finished inside the Top 40 in half of his events this season. At almost 2 to 1, it makes it very hard not to put a play on that type of value.
I am looking at this one almost as a make the cut play. I believe if Putnam makes the cut, he is going to get a Top 40 finish.
Top 40 Finish: Lucas Glover
Best Available Number: +140 at DraftKings
Glover has finished in the Top 40 in 4 of his last 5 events this season. He has finished inside the Top 40 in 5 of his last 9 trips to Bay Hill for the Arnold Palmer Invitational.
He did miss the cut last year here last year. However, the last time he missed a cut here (2016), he followed it up with a 27th place finish in 2017. After Glover missed the cut at Pebble Beach this year, he followed that up with a 37th place finish at the WM Open.
Top 20 Finish: Tyrrell Hatton
Best Available Number: +163 at Unibet
Hatton has not played much on tour this season but he still has 2 top 20 finishes in his 4 starts. He has also had some tremendous success here at Bay Hill.
Hatton won the event in 2020 and finished 4th back in 2017. He has never missed the cut at Bay Hill and he's coming off a 21st place finish last year. I believe he is the best option in plus money for this play.
To Win Outright: Matthew Fitzpatrick
Best Available Number: +3000 at Caesars
Fitzy has been solid, as he's made the cut in all 5 events this season. Over his last 3 events, he has finished 12th, 6th, and 10th. The latter being the WM Open, where he last played.
Not only has Fitzpatrick played well this season, but he has also played exceptionally well at Bay Hill. Over the last 5 years, he has only missed the cut once (2018). Throw that one away, and he has been inside the Top 15 in the other 4 years.
Fitzy's best finish was 2nd in 2019 and last year he finished 10th. This could certainly be the year for Fitzy to get it done.
To Win Outright: Luke List
Best Available Number: +7500 at FanDuel
Talk about a long shot! List is one of the largest underdogs we have played in recent memory. However, I believe he is worth a dart this weekend at the API.
List is currently 7th on tour in shots gained off the tee, which is a huge factor in this event. He is also in the top 30 in birdies or better on par 5s.
List has had 3 finishes inside the top 20 here and we know he is capable of winning an event. He just did that at the Farmers Insurance Open a few weeks ago.
Winning Margin: Exactly 1 Stroke
Best Available Number: +250 at DraftKings
Here is a fun prop to make the final charge on Sunday exciting, barring a run-away leader. Over the last 14 years at this tournament, the winning margin was exactly one stroke in 9 of them.
That includes both last year and the previous year. Let's make it three in a row for an exciting finish on Sunday!