The week after conference championships brings back a tradition that's taken place 122 times since November 1890, the Army-Navy game. This year's edition will take place in Philadelphia's Lincoln Financial Field, the 90th time it's been held in the City of Brotherly Love.
Army has won four of the last six games in this annual matchup after Navy's 14 consecutive victories from 2002 to 2015, but the Midshipmen won last season to take back the Secretary's Trophy and extend their lead in the all-time series to 62-53-7.
In terms of betting trends, there's one that many are familiar with: Service Academy unders. In games played between Army, Navy, and Air Force since 2005, the under has cashed at nearly an 83% clip. The Army-Navy game has gone under the total for sixteen straight years and is 19-5-1 in the last 25 games between these two.
Oddsmakers have adjusted in the last few years to bring the total down from the mid-40s into the low-30s, with last season's total closing at 34 points and the current number for this season's matchup settling in at 32.5 points.
Despite Vegas' best efforts, the two teams still scored a combined 30 points last year and stayed under the number. Navy is a 2.5-point favorite heading into Saturday, and favorites have won eight of the last 11 matchups in this series outright, according to Sportsbook Review. Let's take a look at some of the key factors to consider in this game before divulging our best bet!
Featured Sportsbook Offers for Army vs Navy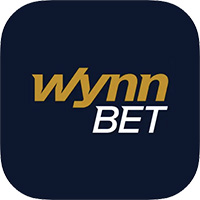 Bet $100, Get $100 Free
Promo Code: XEWB4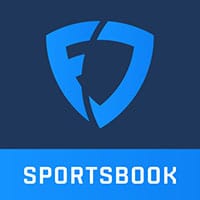 $1,000 No Sweat First Bet
No Code Needed
Army's History as a Slim Underdog in the Series
The Black Knights have been underdogs of three points or less to the Midshipmen just twice in the last 25 years. They won outright in both of those instances, the first coming back in 1996 and the most recent occurring in 2017.
The trend also holds when you apply it to Army's record as an underdog of seven points or less in this series, as they've covered five of seven times in those spots. Trends aren't the end-all be-all, but this one is worth paying attention to for this game.
Both Teams Have Winning Records Against the Spread in 2022
Navy holds a slight edge on the 2022 season with an ATS record of 7-4 compared to Army's 6-5 tally, according to BetMGM. Navy's average margin of covering the spread is about a field goal better than the Army's this season.
The Midshipmen easily covered 16.5 points against Notre Dame and upset UCF on the road as 15.5 points dogs. Army doesn't really have a big-time win on its resume, but they only lose to a very good Troy team by only 1 point.
Army is More Balanced on Paper
Both teams run similar styles of offense that focus on the ground game. They attempt just 19 passes per game combined for the season. That stat alone shows you why this total is priced so low.
The two programs have seen very different results in 2022, though, with Army's net yards per play (YPP) margin of +0.2 placing them well ahead of Navy's -1.4 number. This stat is used by many handicappers as an indication of a team's true performance, and Army appears to have a significant advantage in that regard.
Live CFB Odds: Army vs. Navy
Best Bet: Army +2.5
The Black Knights have a chance to become bowl-eligible with a win on Saturday. Navy has been impressive lately against opponents like Cincinnati, Notre Dame, and UCF, including that victory over Central Florida in Orlando on November 19.
Army has played some of their best football this season leading into this matchup as well, blowing out a bowl-bound UConn team and easily covering a 20-point spread against UMass.
Navy has had the tougher schedule, and better ATS results this season, but it seems like Army is peaking at the right time and will benefit from getting points in this notoriously low-scoring tussle. Give us Army and the points with the eyes of college football all focused on Philly this weekend.