Off the heels of our 2023 NL MVP selection, we take a look over at the American League, where the options are plentiful. Before we get into the noteworthy players in this field, take a look at the available odds.
Current Odds to Win 2023 AL MVP
Latest Odds from FanDuel SportsBook
| Player | Odds |
| --- | --- |
| Shohei Ohtani | +220 |
| Aaron Judge | +650 |
| Mike Trout | +800 |
| Julio Rodríguez | +850 |
| Yordan Alvarez | +1200 |
| Vladimir Guerrero Jr. | +1500 |
| José Ramírez | +1500 |
| Kyle Tucker | +2500 |
| Adley Rutschman | +3000 |
| Rafael Devers | +3000 |
| Wander Franco | +3200 |
| Corey Seager | +3200 |
| Byron Buxton | +4000 |
| Carlos Correa | +4000 |
| Alex Bregman | +5000 |
| José Altuve | +6000 |
| Luis Robert Jr. | +6000 |
| José Abreu | +6000 |
| Bo Bichette | +8000 |
| Vinnie Pasquantino | +10000 |
| Bobby Witt Jr. | +10000 |
| Marcus Semien | +10000 |
| George Springer | +10000 |
| Jacob deGrom | +10000 |
| Alejandro Kirk | +10000 |
Is Ohtani Worth A Look, Even at Low Odds?
Let's start with the obvious here. Shohei Ohtani, the 2021 MVP, is creating a Lebron-esque status for himself in major league baseball. During his prime, there was an argument to be made that Lebron James should be the NBA MVP every single year based on both counting stats and advanced metrics.
In terms of WAR (Wins Above Replacement), being just an average hitter and average pitcher would put Shohei Ohtani in the conversation as one of the most impactful players in the league. But, Ohtani's greatness can perhaps put voters in a conundrum.
If a player is a top-five candidate for a Cy Young award as a pitcher and also hits 30 home runs and drives in almost 100 runs, how can he NOT be the MVP? Considering our other angle in the 2023 NL article, can the voters hold the Angels' lack of success over Ohtani's head?
They didn't in 2021, but at what point will Ohtani's greatness fatigue the market? If Aaron Judge doesn't break the American League home run record, does he still come home with the award? In my opinion, Ohtani was the MVP despite Judge's accolade.
The Shohei Ohtani question makes betting into the AL MVP market that much more difficult. Ohtani has a clear advantage over the field, but can you really stomach locking up your money all season for +200? The fact that Ohtani and Mike Trout are on the same team and are both single-digit shots to win the award makes Trout virtually unplayable.
Despite struggling through injuries, Trout should still be considered one of the five best players in baseball. The only issue is that Ohtani's presence has loomed over him at this point in Trout's career, and it will be Ohtani that has more impact on a potential run at the playoffs for this Angels squad.
Despite being a former MVP and having the ability to put up another MVP-caliber season, I can't see Trout as a viable candidate for the award, especially at these numbers. An injury to Ohtani could allow Trout to take the spotlight, but that would likely have too much of an adverse effect on the Angels to allow Trout to win the award.
Featured Sportsbooks to Bet MLB Futures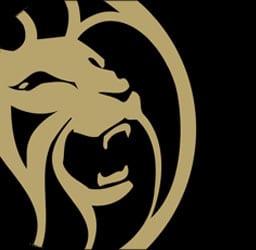 $1,000 First Bet Offer
Use Promo Code: EWBET1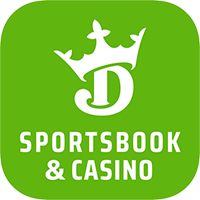 Bet $5, Get $150 in Bonus Bets
If Your Team Wins
Other Big Names to Avoid
Ohtani and Trout aren't the only big names we're avoiding in the 2023 AL MVP race. The 3 following players are all world-class hitters, but there isn't much value at their respective odds.
Remember, our strategy when playing MLB futures is to take numbers that we feel won't be available later in the season. So with that, here are 3 more stars to avoid betting on for the AL MVP.
Aaron Judge
It goes without saying that Aaron Judge will not be able to top this past season. Judge is entering his age 31 season, and while he can surely hit 40 home runs again, it will be difficult for him to actually contend for the MVP crown with the margin between him and the other top choices being thinner than it appears on the surface. At single-digit odds, I'm not interested in playing the new Yankees captain.
Julio Rodriguez
Julio Rodriguez burst onto the scene in 2022, finishing fifth in the MVP voting while coming home with the Rookie of the Year award. Rodriguez was one of the top prospects in baseball for a few years, and it's not surprising to see his success translate to the major league level. That being said, I'm not seeing value at just 10/1 for a second-year player on a team that will be fighting for playoff relevancy in a tricky AL West.
Corey Seager
Seager has gotten some love in the betting community as he is certainly an MVP-caliber player priced up at above 30/1. Seager is a player that I've identified that will benefit greatly from MLB's shift ban in 2023. Seager should see his batting average climb up above .280, and the Rangers have done some work this offseason to bring more balance to the lineup and give Seager some much-needed protection.
That being said, I don't think the Rangers are quite ready to contend, despite throwing boatloads of money at free agents these past two offseasons. I'd much rather put money into some sort of Rangers future or alternate win total if you think Seager will be able to actually contend for the award. I wouldn't be surprised if Seager ends up being a shorter shot to win the award come September, but it would be highly correlated to a somewhat surprising success story from the Rangers.
Best Bet: Vladimir Guerrero Jr. +1500 (BetMGM)
My pick for the 2023 MVP is going to be Vladmir Guerrero Jr. Similar to my Ronald Acuna selection, I'm looking for one of the game's biggest stars to rebound in 2023 and drive their MVP betting number down throughout the season. Guerrero was a strong contender for the award in 2021 but had a somewhat down year in 2022.
I think the Blue Jays are in for a huge year, as I think this is the year they steal the American East crown. Although the Blue Jays traded a lot to acquire Dalton Varsho, his addition to the 2023 lineup gives it a lot of balance and pop from the left side, which the Blue Jays have been missing. Surrounding Guerrero Jr. will still be George Springer, Bo Bichette, and Alejandro Kirk. (Side note: Kirk at over 100/1 is not a bad look at all, and I've taken a small bet on him as well).
In 2022 Vladdy put up 32 home runs and 90 RBIs, which, unfortunately, is a far cry from his 2021 season, where he contended for the triple crown. In 2022, we saw a similar Guerrero to his rookie season, where his. ISO (isolated power) was just at .205, and his walk and strikeout rates were at 8.5%/16.5%, respectively.
Vlad's numbers were still an improvement over his rookie year, but again, a step back from his 2021 season. Many popular projection systems see Guerrero rebounding in 2023, with his walk rate back into the double digits and his batting average back above .290.
Vladdy doesn't need to hit 48 home runs as he did in 2021. He just needs to maintain his patient approach at the plate and regain his power stroke.
Guerrero's presence at the center of the Blue Jays lineup should make him a valuable pick at 15/1, and I'd expect this number to come crashing down during the season. Guerrero is just 24 and has been durable during his Major League career.
Another look: The Houston Astros
The Astros lineup is littered with elite hitters and runs into the problem of players being unable to separate themselves from the overall team success. Yordan Alvarez has the hitting ability to do so, but I have concerns over his health as he's yet to swing a bat this offseason and into spring training.
If Alvarez is still carrying a minor injury at the start of the year he can still contend for the award, but I'm certain you'll find a number better than 12/1. Kyle Tucker is another popular pick where similar to Corey Seager, his batting average will greatly benefit from the shift ban.
Tucker is just too much of a quiet presence to me and will be outshined by his Astros co-stars. I need a bigger number than the 25 or 30/1s on the market now, despite Tucker having all the talent needed to contend for this award.
Best Bet: Alex Bregman +5000 (FanDuel)
The player I do land on from this bunch is Alex Bregman. Bregman has been quieter in recent years after, along with Jose Altuve, being seen as one of the ring leaders in the Astros signs stealing scandal.
Bregman has dealt with injury in the past two seasons, finally healthy again in 2022. He put up a pedestrian 2022 campaign where he still finished in the top 20 of MVP voting.
Bregman is not too far removed from two incredible seasons in 2018 and 2019 when he was able to separate himself from his elite Astros teammates. I've picked up a piece of 50/1 at FD, as that number stands out as just too high.
Smaller Bet: Alejandro Kirk +15000 (BetRivers)
We played this mainly because we feel that this number is just far too generous at BetRivers. Kirk made his first All-Star team last year and also picked up a Silver Slugger award. The 24-year-old hit .285 with 14 homers and 63 RBI last season.
Vladdy Jr. gets most of the hype, and understandably so, but folks shouldn't sleep on Kirk. He proved last season that he has plenty of pop in his bat.
Some moderate projections put Kirk at 20 or so homers in 2023. If he can get hot and somehow get over the 30-homer mark, voters would have to give him some serious MVP consideration. We'll recommend a 1/4 unit play on Kirk to take home the AL Most Valuable Player.
Past Winners of the AL MVP Award
Aaron Judge took home the American League MVP award in 2022 after smacking 62 home runs, which is a new league record. Can the hotshot Yankees slugger win 2 in a row? That remains to be seen.
Here's a list of past AL MVP award winners from 2005 to 2022. Will any of these players take home the coveted hardware this season?
| Year | Player | Team |
| --- | --- | --- |
| 2022 | Aaron Judge | New York Yankees |
| 2021 | Shohei Ohtani | Los Angeles Angels |
| 2020 | Jose Abreu | Chicago White Sox |
| 2019 | Mike Trout | Los Angeles Angels |
| 2018 | Mookie Betts | Boston Red Sox |
| 2017 | Jose Altuve | Houston Astros |
| 2016 | Mike Trout | Los Angeles Angels |
| 2015 | Josh Donaldson | Toronto Blue Jays |
| 2014 | Mike Trout | Los Angeles Angels |
| 2013 | Miguel Cabrera | Detroit Tigers |
| 2012 | Miguel Cabrera | Detroit Tigers |
| 2011 | Justin Verlander | Detroit Tigers |
| 2010 | Josh Hamilton | Texas Rangers |
| 2009 | Joe Mauer | Minnesota Twins |
| 2008 | Dustin Pedroia | Boston Red Sox |
| 2007 | Alex Rodriguez | New York Yankees |
| 2006 | Justin Morneau | Minnesota Twins |
| 2005 | Alex Rodriguez | New York Yankees |