For most college basketball bettors, the start of conference tournament play represents the official start of March Madness. The ACC may be down this season, but is still historically the strongest conference in college basketball history.
This is Coach K's final ACC tournament, and he has quite the track record here. The Blue Devils have won over 50% of the ACC tournaments since 1999, and enter the 2022 tournament with the number one seed.
Does Duke win the title in Coach K's final go-around or will a team surprise as Wake Forest did last season? Find our picks and best bets here.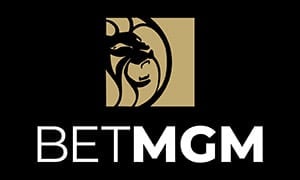 Bet $10 on Any Game, Get $200 Free at BetMGM
If either team makes a 3!
ACC Tournament Odds
Latest Odds from DraftKings SportsBook
| ACC Team | Tournament Odds |
| --- | --- |
| Duke | -135 |
| North Carolina | +800 |
| Virginia Tech | +1000 |
| Wake Forest | +1000 |
| Notre Dame | +1000 |
| Miami | +1300 |
| Virginia | +1600 |
| Syracuse | +5000 |
| ACC Team | Tournament Odds |
| --- | --- |
| Florida State | +6000 |
| Clemson | +9000 |
| NC State | +10000 |
| Louisville | +12000 |
| Georgia Tech | +15000 |
| Pittsburgh | +20000 |
| Boston College | +25000 |
Best Bet: North Carolina
Best Available Odds: +800 at Draftkings
I will start off by saying that Duke has 0 value to me at negative odds for the tournament. With this UNC team, I am looking at the path of least resistance. They have a double bye and will likely face Virginia, who they pummeled by 16 earlier this season. With a win there, they will likely face a Notre Dame team that they lost to on the road by 5. The Tarheels are also on the longest winning streak in the ACC with 5 straight wins. So, with just two wins, we have a +800 bet live in the final, this gives us an opportunity to hedge if we want to. I always encourage a hedge with future tickets to a degree, we never want to walk away with nothing.
Best Value Bet: Miami Hurricanes
Best Available Odds: +1200 BetMGM
What if I told you that I can get you a team that needs just 2 wins to get to the conference final? This team has beaten their likely 1st opponent (Wake Forest) twice already and has given the top seeded team (Duke) one of their only 5 losses all season in their lone matchup of the year. Oh, and by the way, I can get you them at 12 to 1 to win, interested? Well, that is exactly what we are getting with the Miami Hurricanes.
Best Longshot Bet: Florida State
Best Available Odds: +6000 at FanDuel
Florida State gets the initial bye and faces Syracuse in the opening game. They split with them in the regular season and if they win, they face Duke who they have already beaten once this year.
Under Leonard Hamilton, FSU was declared champions without a tournament in 2020, and made the championship game in 2019 and 2021. 60 to 1 is certainly worth a dart here.