Most of the golf world will be focused like a laser on the Arnold Palmer Invitational, and rightfully so. However, don't forget about the Puerto Rico Open! Most of the time, you can find a lot more value as a sports bettor on the smaller tournaments like this one.
We believe the move to make here in Puerto Rico for our props is going to be to take a handful of golfers that we believe have a legitimate chance to contend and provide decent value on their money line to finish in the Top 20.
That said, we have 5 guys that we believe fit this category, and even if we go 2-3 on them, we will still be profitable. Before we get into those, we'll go over the 4 matchup bets that we like.
Ready to make some serious money this weekend on the links? Here are the 9 Bets We're Making for the 2023 Puerto Rico Open! Best of luck with your plays!
Featured Sportsbook Offers for 2023 Puerto Rico Open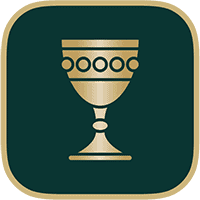 Bet $1,250 on Caesars
Promo Code: BVFULL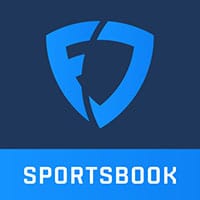 No Sweat First Bet of Up to $1,000
Win or Get Bonus Bets
Brice Garnett OVER Brandon Harkins (-120 DraftKings)
Brice got off the missed cut train last week when he made it at the Honda Classic and finished 55th. He had previously missed 3 straight cuts and was a combined +18 over the previous starts. However, he is at an event that he has torn up over recent years.
He finished a solid 20th in 2020 and followed that up with a 5th place finish in 2021, and grabbed a 7th place finish last year. Harkins is on the Korn Ferry Tour and has only competed once this season on the PGA Tour.
He missed the cut at the ATT Pebble Beach Pro-Am in that one event. Garnett should be able to handle this youngster with ease this week.
Andrew Novak OVER Scott Piercy (-120 DraftKings)
Novak has made the cut in 4 of his 5 starts this season. Outside of the American Express, Novak has been solid. He grabbed a 20th finish at Pebble Beach and followed that up with a 29th finish last week at the Honda Classic.
Novak played last season at the Puerto Rico Open and finished in a respectable 22nd. Piercy missed the cut at Pebble and then had to withdraw at the WM Open.
He made the cut at the Genesis and finished 50th and sat out last week. He has not participated here at the PR Open, and with his recent form, a new course may not be the best place to figure out his game.
Michael Kim OVER Harry Higgs (-120 DraftKings)
Michael Kim finished in 16th here last year and made the cut in his other start in the year prior. He did miss the cut last week but finished 11th in his previous start at Pebble Beach and made the cut at the Farmers Insurance Open.
Harry Higgs has been on a downward trend since the American Express. There, he finished tied for 18th. Then, at the Farmers Insurance Open snuck out a 44th finish and followed that with a 48th finish at Pebble.
Last week he shot a disastrous 11 over par at the Honda Classic. We believe he will be missing another cut here and allowing Michael Kim to pick up the matchup win.
Nate Lashley OVER Sam Stevens (-140 DraftKings)
A 20th-place finish for Lashley is how he ended his Genesis Invitational start. He has missed a couple of cuts this season but also grabbed a 7th-place finish at the Sony Open.
His ability to average inside 36 feet in proximity to the hole ranks him 28th on Tour and leads to his top 100 ranking in putting average. And his only recent start here at the PR Open was last year, where he finished 7th.
Stevens, like Higgs, has been trending downward lately. He tied for 13th at the Farmers and then tied for 34th at Pebble but missed the cut last week at the Honda Classic. Lashley should be able to contend this week and finish in a better spot than Stevens.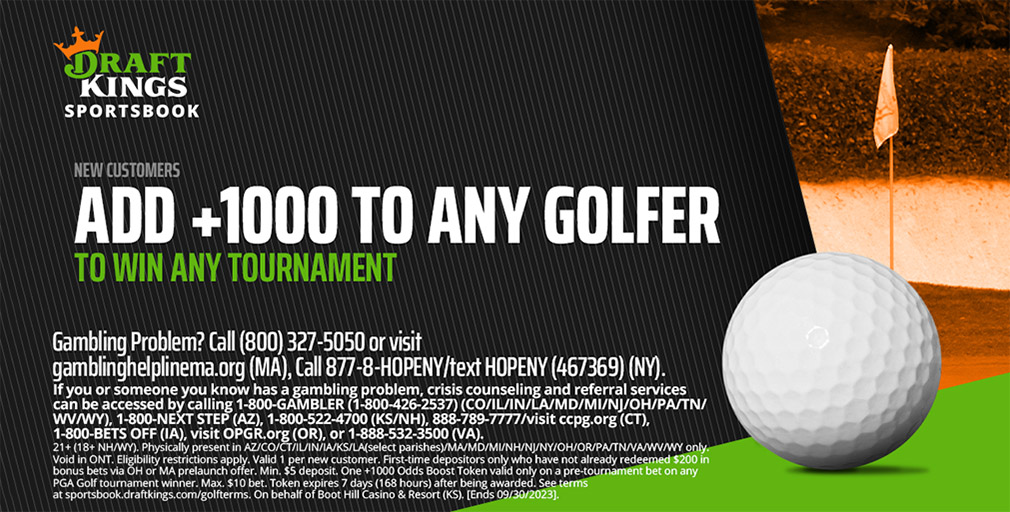 Top 20 Finish: Bill Haas (+300 BetMGM)
Haas has made the cut in all 3 of his recent starts here in Puerto Rico and has had times inside the top 20 before falling off. He did the same last week as he made the cut at the Honda but sputtered out late. This is an event he should be able to contend in with lower-tier pros, and at over 4:1, the value is certainly there.
Top 20 Finish: Brice Garnett (+190 FanDuel)
Garnett may be the best play of all our props here. He is almost 2:1 on value and has finished in the Top 20 in all 3 starts over the last 3 years. While his recent form hasn't been too impressive, we are banking on his ability to perform here to get us a 4th straight top 20.
Top 20 Finish: Cameron Percy (+160 FanDuel)
Fresh off a 12th-place finish at the Honda Classic, Cameron Percy should be able to contend here as he has over the past 2 years. He has posted back-to-back 7th-place finishes in Puerto Rico after posting a subpar 44th in 2020. He provides the least value but still plus money nonetheless.
Top 20 Finish: Fabian Gomez (+240 FanDuel)
Gomez has a top 20 finish here in 2021 and made the cut in 2022 and 2020 but finished outside the magic number of 20. He has 43 top 10s in his career and will be worth a shot here at almost 3 to 1.
Top 20 Finish: Josh Teater (+310 BetRivers)
Teater has played in just 2 events on the PGA Tour in his career. He made the cut in both, and one happened to be here in Puerto Rico last year. He finished just outside the Top 20 with a 22nd-place finish. He should be able to improve just slightly, which would be enough to score a Top 20.