This week in college football is referred to as Cupcake Saturday by some experts. SEC powerhouses like Alabama and LSU are playing some weaker out-of-conference opponents before their end-of-the-year rivalry games. However, that is not the case for all teams.
In what's an easy Week 12 for some teams, we've found 6 fun games with bettable edges! Here are 6 college football best bets for Saturday, November 19. Let's win some cash this weekend!
Featured Week 12 College Football Offers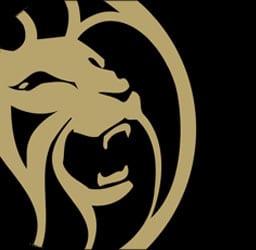 $1,000 Risk-Free Bet
Use Promo Code: EWBET1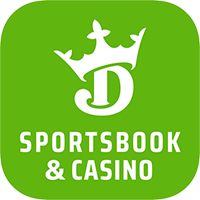 Bet $5, Get $200 Free
Use Promo Code: 200BV1
Texas Longhorns @ Kansas Jayhawks
It has been another up-and-down year for the Longhorns. They are just 6-4 on the year after losing 2 of their last 3 games. Granted, they faced #11 Oklahoma State, #13 Kansas State, and #4 TCU in those last 3 games.
Now they face an unranked Kansas team on the road. In the loss to TCU, they were able to keep the TCU offense from going off but their offense could never get going.
Big-time prospect, Bijan Robinson had just 12 carries for 29 yards forcing the passing game to pick up the slack. They converted on just 1 of their 13 third-down attempts.
Kansas was off to a tremendous 5-0 start but then fell in 3 of their last 4 games. The most recent defeat was on the road to Texas Tech 43-28.
Devin Neal had a solid game on the ground for Kansas last week. He took 24 carries for 190 yards but never found the endzone. The story of the game was the 2 turnovers that the Jayhawks committed while the Raiders had none.
CFB Week 12 Odds: Texas at Kansas
Best Bet: Kansas +9.5
Kansas has yet to lose ATS at home this season. Texas has had its struggles on the road. Now that their ranked opponent stint has ended with a 1-2 mark, we expect Texas to come into this contest a bit flat.
Kansas's offense will put up some points early and that will play the role in the cover for the Jayhawks. This could be an outright win for Kansas with the way Texas has been falling apart but we are happy to take the points.
Key Betting Trends for Texas at Kansas:
Texas is 0-5 ATS in their last 5 meetings.
Texas is 2-5 ATS in their last 7 road games.
Kansas is 5-0-1 ATS in their last 6 home games
Kansas is 10-2-1 ATS in their last 13 games overall.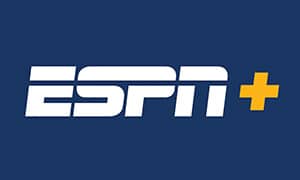 Stream Live College Football
With ESPN+
NC State Wolfpack @ Louisville Cardinals
NCST has gone .500 since their 4-0 start to drop them to #24 with a 7-3 mark. They are coming off a bad home loss to Boston College. After jumping out to a 14-0 lead midway through the 1st quarter, they lost the rest of the way 21-6.
Shockingly, they held BC to -1 yard rushing, yes negative rushing yards, but allowed them to throw for 330. The Wolfpack compiled 200 yards on the ground but committed 4 turnovers which played a big part in their latest loss. Defensively, the Wolfpack is still holding opponents to the 24th-best in the country at just 18 points per game.
Louisville had their 4-game winning streak snapped last week at Clemson. Sitting strong at 6-3, the Cardinals were never really in the game at Clemson. They fell behind 10-0 early, and as bad as 31-10 late before scoring a meaningless touchdown in the final seconds.
Malik Cunningham was injured and could not finish the game which was a big part of their loss. Tyler Hudson tried his best to grab 11 balls for 163 yards but was kept out of the endzone.
CFB Week 12 Odds: NC State at Louisville
Best Bet: Louisville -3.5
Malik Cunningham is questionable for this contest but with the Cardinals being favored, we believe he will be good to go. If he isn't, then the line is very suspect which would lead us toward the Cardinals anyway.
The Wolfpack no longer have the services of their QB Devin Leary, who they lost for the season. MJ Morris has been a few notches below what Leary was capable of. We'll lay the points with the Cards.
Key Betting Trends for NC State at Louisville:
NCST is 8-20-1 ATS in their last 29 road games.
NCST is 1-6 ATS in their last 7 games overall.
Favorite is 4-1 ATS in their last 5 meetings.
Louisville is 4-0 ATS in their last 4 home games.
Illinois Fighting Illini @ Michigan Wolverines
Illinois has fallen to 7-3 after losing back-to-back games to Michigan State and Purdue at home. Those 2 losses snapped a 6-game win streak.
In their loss to Purdue, the 2nd half of the game was where the Illini fell behind and found themselves in a spot they just could not get back from as they lost 31-24.
Chase Brown did score twice on the ground and used 23 carries to pick up a team-high 98 rushing yards. They were unable to wrangle Aidan O'Connell who threw for 3 touchdowns and allowed Devin Mockobee to run for 106 yards.
#3 in the country, the Michigan Wolverines are 10-0 on the season and are coming off an annihilation of Nebraska at home, 34-3. Darkhorse Heisman candidate, Blake Corum, went for 162 yards on 28 carries and a score.
He is averaging over 130 yards per game and has 17 touchdowns. Defensively, the Wolverines held the Huskers to just 146 total yards and stopped them on 10 of their 15 3rd down conversion attempts.
CFB Week 12 Odds: Illinois at Michigan
Best Bet: Illinois +17.5
While we expect Michigan to easily win this game, they do have their most important game of the season next at Ohio State. We believe the Wolverines will be looking ahead of a weaker Illinois team who will be able to hang in there with the Wolverines.
We wouldn't be surprised if the Illini jumped out early and the Wolverines come back slowly but surely. If Michigan gets the early lead, we believe they take their foot off the gas as they want to be healthy for the Buckeyes.
Key Betting Trends for Illinois at Michigan:
Illinois is 5-0 ATS in their last 5 road games vs. a team with a winning home record.
Illinois is 5-1 ATS in their last 6 games following an ATS loss.
Michigan is 2-5 ATS in their last 7 meetings.
Favorites are 1-6 ATS in their last 7 meetings.
TCU Horned Frogs @ Baylor Bears
TCU avoided yet another possible pitfall at Texas last week and has kept their perfect season intact. The win over the Longhorns gave TCU their 5th win over a ranked opponent. It was a low-scoring affair 17-10 in the win over Texas where they never trailed.
The Horned Frogs ran for over 150 yards and held Texas to just 28 yards on the ground. They are 12th in the nation in points per game with 40.5 scored per game and 18th in the nation in total offense with 486 yards per game.
Baylor took their 4th loss of the season last week to put them at a disappointing 6-4 on the year. 3 of their 4 losses have come to ranked opponents and this week will be their toughest test of the season.
In their 31-3 loss to #19 Kansas State, they were shut out in the 2nd half after trailing 17-3 at the break. Baylor turned the ball over twice to KSU's 0 and allowed over 400 yards of offense to KSU.
CFB Week 12 Odds: TCU at Baylor
Best Bet: TCU -2
The troubles when facing ranked opponents will continue for the Bears here. Each game has ended in larger and larger differentials and here we only need a field goal win.
It does seem a bit of a trap but TCU has continuously passed every test that has looked like one so far this year. We don't believe the Baylor offense is going to be able to keep up with Max Duggan and his various weapons on the outside.
Key Betting Trends for TCU at Baylor:
TCU is 6-0-1 ATS in their last 7 games following an ATS win.
TCU is 5-1-1 ATS vs. a team with a winning record.
Baylor is 2-5 ATS in their last 7 games following a double-digit loss at home.
Home team is 1-5 ATS in their last 6 meetings.
Oklahoma State Cowboys @ Oklahoma Sooners
The 7-3 Cowboys are #22 in the country. They have lost 3 of their last 5 after beginning 5-0. They are averaging just 13 points per game in their last 3 games.
Their 20-14-win last week over the visiting Iowa State Cyclones allowed them to avoid a 3-game losing streak. They held the Cyclones to just 59 yards on the ground and forced 5 turnovers. The turnovers were the big player in the game as the Cowboys only picked up 57 yards on the ground themselves.
Oklahoma has been running on an odd pattern this season. They won 3 straight games to start the season prior to losing 3 straight games. Then, they won 2 in a row and followed that up with 2 losses in a row.
Are they in store to win this game and follow it with a loss to complete their pattern? Not likely, but anything is possible.
Their latest loss came to West Virginia 23-20 on the road. Eric Gray went over 200 yards rushing but as a team was only able to pick up 1 first down on their 11 3rd down attempts.
CFB Week 12 Odds: Oklahoma State at Oklahoma
Best Bet: Oklahoma State +7.5
We believe the Bedlam game will live up to the hype and the Cowboys will be able to stay within striking distance throughout the contest.
Gunnar Gundy looked good in replacement of Spencer Sanders and the Cowboy passing offense will be strong enough to keep pace with Dillon Gabriel and the Sooners.
Key Betting Trends for Oklahoma State at Oklahoma:
OKST is 10-2 ATS in their last 12 road games.
Road team is 7-2-1 ATS in their last 10 meetings.
Oklahoma is 1-6-1 ATS in their last 8 conference games.
Oklahoma is 0-5 ATS in their last 5 home games.
Utah Utes @ Oregon Ducks
The #10 Utah Utes are 8-2 on the year and are currently on a 4-game winning streak. They demolished the Stanford Cardinal at home last week 42-7. The Cardinal actually led early in the contest 7-0 before allowing the 42 unanswered points of the Utes.
Utah racked up over 500 yards of total offense while holding Stanford to just 22 yards on the ground and 155 yards through the air. Tavion Thomas went for 180 yards and 2 scores on just 22 carries in the win.
Oregon is also 8-2 on the year and ranked #12 in the country. Their 8 wins are bookended by their 2 losses. Their latest loss came at home to #25 Washington last week where they fell 37-34.
It was a great back-and-forth battle throughout the game. Washington tied the game late in the 4th and then forced a 3 and out. They followed it up with what became the game-winning field goal.
The Ducks ran for over 300 yards and passed for 280 while allowing over 400 yards through the air from Washington. The Huskies were able to sustain drives consistently and that was the difference in the final minutes of the game.
CFB Week 12 Odds: Utah at Oregon
Best Bet: Oregon +2.5
This game could very well turn into a shootout and if that is the case, we like having our ducks in a row so to speak. Yes, Utah has a superior defense but in the case of a shootout, it may not matter much.
The home crowd should play a factor as it has in the Ducks' previous 7 home games in which they covered 6 of them.
Key Betting Trends for Utah at Oregon:
Road team is 0-5 ATS in their last 5 meetings.
Utah is 1-4 ATS in their last 5 road games vs. a team with a winning home record.
Oregon is 6-1 ATS in their last 7 home games.
Oregon is 5-1 ATS in their last 6 games following an ATS loss.