For hardcore college hoops fans, it feels almost like Christmas morning! It's a beautiful thing when you can watch games from Noon to Midnight on a Thursday and Friday! If you want a little extra action besides your standard office pool bracket, you've come to the right place.
We've deeply analyzed the board and found 6 college basketball best bets for Thursday, March 16. These picks will keep you in action all day and give you an excellent chance of making some extra cash. Let's roll!
Featured Offers for March Madness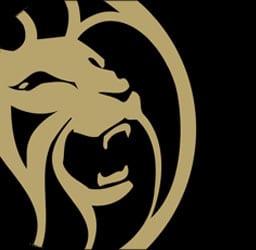 $1,000 First Bet Offer
Win or Get Bonus Bets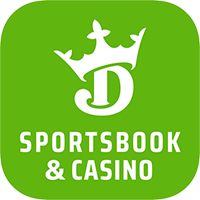 Bet $5, Get $200 in Bonus Bets
Win or Lose
West Virginia Mountaineers vs Maryland Terrapins
The 9-seeded Mountaineers finished 19-14 on the season and were bounced from the Big 12 tournament in the quarterfinals by Kansas 78-61. That loss snapped a 3-game winning streak for Bobby Huggins's bunch that included wins over #11 KSU and #9 Texas Tech. Erik Stevenson, the senior guard, leads the Mountaineers with 15.5ppg and is shooting almost 44% from the field.
The Terps finished 21-12 in Kevin Willard's first season at the helm. Indiana handed them an early exit from the Big 10 tourney and added to their rough stretch to close the season.
They have now lost 3 of their last 4 games, and their lone win came over Minnesota, which was just 9-22 on the year. Jahmir Young has been the man for the Terps all season and leads them with 16.1ppg, 4.7rpg, and 3.2apg.
Live Odds for West Virginia vs Maryland
Best Bet: Maryland Terrapins +2.5
This matchup favors Maryland in a surprising way. West Virginia has always been known for playing hard-nosed and tough to score on defense, but it's Maryland that has the better defense on paper.
Not only that, but the Mountaineers have struggled all season to keep opponents off the foul line. Maryland is shooting over 73% from the line as a team, and we believe this will be key in a game that will likely go to the wire. Take the points!
Here are some of the key betting trends for this 1st Round battle:
WVa is 0-4 ATS in their last 4 Thursday games.
Maryland is 4-1 ATS in their last 5 neutral site games.
Maryland is 7-3 ATS in their last 10 games vs. a team with a winning straight-up record.
Furman Paladins vs Virginia Cavaliers
The 27-7 Furman Paladins were seeded 13 for the tourney and drew a matchup with the ACC's Virginia Cavaliers. Furman is currently riding a 6-game win streak. They have 4 players averaging double figures on the season and are led by Mike Bothwell's 18ppg.
However, Jalen Slawson may be the difference maker for Furman. At 6'7" and 215lbs, Slawson is averaging 15.7ppg and 7.1rpg. He is also a strong rim protector who averages over 1.5 blocks per game. Oh, and the man can stroke it from deep, where he shoots almost 40%.
Virginia had a modest season in terms of regular-season success. Tony Bennet had a typical tough defensive team that relied on turnovers and timely scoring to win games.
They were never able to find a consistent go-to player, as Armaan Franklin and Jayden Gardener averaged around 12-13ppg all year. The Cavs have won 4 of their last 5 but are coming off a 10-point loss to Duke in the ACC title game.
Live Odds for Furman vs Virginia
Best Bet: Furman Paladins +6
Furman is the #1 team in the country in a 2-point shooting percentage. Now, they have not played the toughest of competition, but to be 1st in the country is still impressive.
Virginia is going to force tough shots, but Furman has the ability to shoot/score their way into a dogfight here. We like the Paladins to cover the number here as UVA narrowly escapes an upset.
Here are some of the key betting trends for this matchup:
Furman is 9-1 ATS in their last 10 games vs. a team with a winning straight-up record.
Furman is 14-5 ATS in their last 19 games overall.
UVA is 2-6-1 ATS in their last 9 games overall.
UVA is 3-8 ATS in their last 11 NCAA Tournament games.
Charleston Cougars vs San Diego State Aztecs
The Charleston Cougars have been one of the most fun teams to watch this season. They even snuck into the Top 25 at one point but eventually dipped back out. They finished 31-3 and won their conference tournament in order to get the auto-bid.
The committee deemed them fit for a 12 seed and have been paired with the SDST Aztecs. The Cougars will roll into this one on a 10-game winning streak and will have Ante Brzovic playing at the top of his game as he did in the conference tournament.
SDST finished 27-6 on the season and defeated Utah State for the Mountain West conference title. They have won 10 of their last 11, with the sole loss coming at Boise State, who is a 10 seed in the tourney.
Matt Bradley is the only Aztec averaging double figures with 12.9ppg. That said, do not sleep on Jaedon Ledee, who can fill it up on a given day/night. He has been in double figures in 3 of the last 4 games, including a 21-point game against Wyoming.
Live Odds for Charleston vs San Diego State
Best Bet: San Diego State -4.5
Charleston seems to be one of the public's favorite upset picks for the 1st round this year. When that happens, it is usually good to stay away from that side, and that is exactly what we are doing here.
The Aztecs are a top-10 defense in the country and are going to be able to shut down what is typically a good-scoring team in Charleston.
Let's look at some of the key betting trends for this game:
Charleston is 2-5-1 ATS in their last 8 games vs. a team with a winning % above .600.
SDST is 5-1-1 ATS in their last 7 games vs. a team with a winning straight-up record.
SDST is 11-4-1 ATS in their last 16 games overall.
Illinois Fighting Illini vs Arkansas Razorbacks
Illinois fell victim to the Cinderalla PSU Nittany Lions in the Big 10 tourney after finishing with a 20-11 regular season. That loss came just days after they took Purdue down to the wire but eventually lost 76-71 on the road.
Terrence Shannon Jr and Matthew Mayer are a dynamic scoring duo who are averaging a combined 29.9ppg on the season. As a team, they are ranked 2nd in the country with 5.7 blocked shots per game.
Arkansas began their season winning 11 of their 1st 12 games. However, things didn't end well for the Hogs. They finished 20-13 after losing 6 of their last 9 games. They did defeat Auburn in the SEC tournament but then fell to Texas A&M 67-61.
This is a team that shoots 47.5% from the field, which is good enough for 29th in the country. With 5 players averaging double figures, this Hogs team has the ability to score with anyone in the country.
Live Odds for Illinois vs Arkansas
Best Bet: Arkansas Razorbacks -1.5
As good as the Arkansas offense can be, their defense is even better. They are 21st in the county in defensive effective field goal percentage and 17th in total defensive adjusted efficiency.
We expect the Hogs to run away with this one in a matchup that is not as even as the line indicates. There's lots of value with Arkansas, so lay the small number.
Here are some of the key betting trends for this SEC vs Big 10 showdown:
Illinois is 3-9 ATS in their last 12 neutral site games.
Illinois is 1-5 ATS in their last 6 games overall.
Arkansas is 4-1 ATS in their last 5 neutral site games.
Arkansas is 9-1 ATS in their last 10 games against an opponent in the Big Ten conference.
Northern Kentucky Norse vs Houston Cougars
Northern Kentucky looks to be just the 2nd #16 seed ever to win the opening game of the NCAA Tournament and defeat a 1 seed. They bring their 21-12 record and a 5-game winning streak to the table. This was after finishing 3rd in the conference standings.
Marques Warrick is the guy to watch for the Norse, as he averages 19.1ppg and shoots nearly 40% from the distance. As a team, they are 59th in the country in the assist-to-turnover ratio and will need to make every possession count in this matchup.
Houston was staring at a potential overall #1 seed as they headed into their conference tournament final. However, Memphis, a team they beat twice in the regular season, had other plans. They handed the Cougars just their 3rd loss of the season and did so by leading almost the entire game.
Houston was without Marcus Sasser, who is questionable in this 1st round matchup. He has been their leading scorer and was the conference player of the year.
Live Odds for Northern Kentucky vs Houston
Best Bet: Houston -18
Even without Sasser, we like the Cougars in this spot. They are going to look to make a statement in this opening game of the tournament.
After their previous 2 losses this season, they returned to cover the number in the next game. We believe they will do the same thing here as they are a far superior team in all aspects.
Penn State Nittany Lions vs Texas A&M Aggies
Penn State had its Big 10 tourney run come to an unceremonious ending as they were unable to complete a late comeback on eventual champions Purdue. All 3 of their conference tourney wins came in close contests. They won by 3 over Illinois, by 2 over Northwestern, and by 4 over Indiana.
They are 13th in the country in 3-point shooting with a 38.5% rate. Jalen Pickett provides a solid presence in the mid-range and post areas as he leads them with 17.9ppg and 6.7rpg.
Texas A&M, much like their opponents, had their unexpected conference tourney run end in the final. Alabama put a bow on their season with a monster 82-63 win over these Aggies. That was a big revenge spot for the Tide as the Aggies had ended the regular season with a 67-61 win over them at home.
Wade Taylor and Tyrece Radford are combining 29.7ppg and 8.1rpg to lead the Aggies. As a team, the Aggies are 54th in total rebounds and love to clean the glass on both ends.
Best Bet: Texas A&M -2.5
The Aggies have proven they can beat any team in the country after defeating Alabama to end the season. And while PSU can flat-out score the basketball, the Aggies have a defense ranked 38th in adjusted defensive efficiency and an offense ranked 30th.
They are 6th in the country in offensive rebounding and are tremendous at getting to the foul line and converting those FTs. PSU has been fun to watch, but we believe the Aggies are going to be too much for them in this one.
Check out some of the key betting trends for this game:
PSU is 2-8 SU in their last 10 games against an opponent in the Southeastern Conference.
TAMU is 10-2 ATS in their last 12 games overall.
TAMU is 20-8 ATS in their last 28 games vs. a team with a winning % above .600.