It's been a solid week for us in college basketball, even with last night's 2-2 split. There are 130 on the college hoops betting board for Saturday, and we're ready to pounce on some profitable opportunities.
Ready to make some serious cash with today's college hoops card? We've got you covered! Here are 6 College Basketball Best Bets for Saturday, February 25! Best of luck with all your action and have a fantastic weekend!
Featured Sportsbook Offers for College Hoops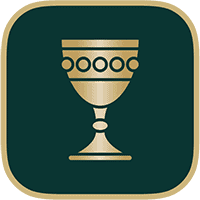 Bet $1,250 on Caesars
Promo Code: BVFULL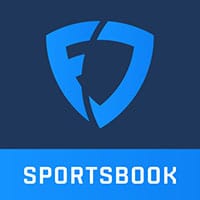 No Sweat First Bet of Up to $1,000
Win or Get Bonus Bets
Michigan St Spartans @ Iowa Hawkeyes
Currently a 7 seed according to the latest bracketology by Joe Lunardi, the Spartans are coming off an emotional win over then #17 Indiana on Tuesday. This was the 1st game on campus after the tragic shooting over a week ago. They defeated the Hawkeyes earlier this season, 63-61.
They used a balanced scoring attack where 5 different Spartans finished in double digits with no one over 12. Mady Sissoko had a double-double in the win and had 4 of his 10 boards come on the offensive end.
Iowa is a slot below MSU in the Big 10 standings currently. They have lost 3 of their last 5, including back-to-back road losses to Northwestern and Wisconsin.
In the previous meeting with Sparty, Ahron Ulis, and Filip Rebraca combined for 33 points and 13 boards. Those 33 points were over half the total that Iowa put up in the loss. They will need more contributors in order to pick up the home win here.
Best Bet: Iowa Hawkeyes -5 (PointsBet)
We like the Hawkeyes in this revenge spot. They are getting MSU off an extremely emotional win and could be set up for a letdown here on the road.
In the previous game, the Hawkeyes committed an uncharacteristic 13 turnovers. They will likely cut that number nearly in half as they are 8th in the country in turnover percentage.
TCU Horned Frogs @ Texas Tech Red Raiders
#24 in the country, TCU is 18-10 on the season but in the middle of the pack of the Big 12. They did take down the Red Raiders back on New Year's Eve 67-61. After trailing 37-26 at the break, TCU put up 41 to Texas Tech's 24 for the win.
Mike Miles Jr. put up 23 on 7-12 shooting from the field and 8-10 from the line. Emanuel Miller and Damion Baugh combined for 30 points, 8 boards, and 5 assists.
After losing 8 straight games in the middle of the season. The Red Raiders have righted the ship and won 6 of their last 8, including 4 in a row. Wins over #12 KSU and #6 Texas highlighted their current streak.
In the previous loss to TCU, Pop Isaacs and De'Vion Harmon were the only 2 to score in double figures. As a team, they committed 22 turnovers, making the lead they held at half nearly impossible to hold onto.
Best Bet: Texas Tech Red Raiders -1.5 (FanDuel)
We love Tech in this spot. TCU is likely looking ahead to #8 Texas, who they will get at home on Wednesday. You have to wonder just how focused the Frogs will be for this one.
The Red Raiders are playing their best ball of the season. They do go on the road Tuesday to face #3 Kansas, but this is a must-win game as they are firmly on the bubble.
West Virginia Mountaineers @ Kansas Jayhawks
The Mountaineers are near the bottom of the Big 12 standings at 16-12. They are one of the last 4 byes, according to Lunardi. They have lost 3 of their last 4 only because they snapped their losing streak on Monday by defeating Oklahoma St 85-67.
They got smacked by Kansas earlier this season, 76-62. Tre Mitchell led the Mountaineers with 15 points. They were outrebounded as a team 40-29 in the loss and shot just 20% from long range.
Kansas is #3 in the country and 23-5 in the year. They are at the top of the Big 12 standings and have lost only once at home this season. They are on a 5-game winning streak with wins over #9 Baylor and #24 TCU as their most recent ones.
In the previous matchup, the Jayhawks had all 5 starters end in double figures. Jalen Wilson went for 14 points and 14 boards to lead the charge. They converted 89.5% of their free throw opportunities and grabbed 10 offensive boards.
Best Bet: Kansas Jayhawks -9.5 (FanDuel)
We like Kansas to take care of business in a big way here at home. This Kansas team is a favorite to win the national title, and rightfully so.
They rank 9th in adjusted defensive efficiency and 20th in offensive efficiency. WVa leans on their defense and forces teams to play faster than they are comfortable with, but Kansas likes the quick tempo.
Kansas should have their way in this one and walk away with an easy double-digit win. We wish the spread was a little lower, but we'll still lay the points with Rock Chalk Jayhawk!
Virginia Cavaliers @ North Carolina Tarheels
#6 in the nation, Virginia is 21-5 on the year and 13-4 in ACC play. They are coming off a terrible 63-48 loss at Boston College on Wednesday. The loss snapped a 4-game win streak.
They did pick up the win over these Tarheels in January at home, 65-58. They shot almost 47% from the field in the win.
Ben Vander Plas came off the bench to lead all scorers with 17 points and added 8 boards. In the loss to BC, Virginia shot only 32% from the field and watched BC shoot 52%.
UNC could be the 1st ever preseason #1 team to miss the NCAA tournament. They are currently one of the last 4 out but can certainly still play their way in. They are coming off a big 63-59 win on the road against Notre Dame this past Wednesday.
They trailed by 8 at the half but scored 44 in the 2nd half to crawl back into the game. Armando Bacot and Pete Nance both finished with double-doubles in the win over ND.
Best Bet: North Carolina Tarheels -3 (Unibet)
In the last meeting, the rebounding battle ended in a tie, with both teams grabbing 30 each. UVA is 269th in the country in offensive rebounding percentage, while UNC is 16th defensively in offensive rebounding percentage.
UVA is low on confidence after their loss, and UNC is going to be hungry to get this win which will likely put them into the tournament. We'll lay the points with the more desperate team.
Indiana Hoosiers @ Purdue Boilermakers
The Hoosiers are 19-9 on the year and 10-7 in the conference. They are in the upper echelon of the Big 10 standings. Currently, they are a 5 seed in the latest bracketology and have lost 2 of their last 3.
On Tuesday, they dropped one on the road in East Lansing 80-65. In the previous meeting with Purdue, they upset the Boilermakers, who were #1 at the time, 79-75.
Trayce Jackson-Davis went for 25 points, 7 boards, and 5 blocks. While they were unable to control the paint defensively, they did force 16 turnovers which were instrumental in the win.
Purdue, #5 in the country, is 24-4 on the year but has lost 3 of their last 5. They are coming off a nice win at home over Ohio State 82-55. They grabbed 12 offensive boards and outrebounded the Buckeyes 41-17.
In the previous meeting, Zach Edey went off for 33 points, 18 boards, and 3 blocks. Ten of those rebounds came on the offensive end. He got little help from the rest of the squad in the loss and will need more if they are to get some revenge here.
Best Bet: Purdue Boilermakers -7.5 (WynnBet)
This is the last regular season game for Purdue against a ranked opponent. They will obviously get more in the conference tourney, but that is still not guaranteed.
Purdue is looking to hold onto their #1 seed for the NCAA tourney, and with so much parity in the country, they can ill-afford to take a loss this late in the regular season.
San Diego State Aztecs @ New Mexico Lobos
The Aztecs are atop the Mountain West standings with a 13-2 conference mark. Overall, they are 22-5 and 22nd in the country. They lost to these Lobos in mid-January at home 76-67.
They couldn't mount a comeback after falling behind by 10 at the half. Shooting just 11-21 from the foul line added salt to the wound.
Leading scorer Matt Bradley only shot 5 of 16 for 14 points and committed 3 turnovers. Currently, they are on a 5-game win streak which includes 2 wins coming on the road.
New Mexico is 20-8 on the year but has lost 5 of their last 6 games. The lone win came over San Jose State on the road. Their latest home game ended in a loss to Wyoming 70-56, who is dead last in the conference standings.
In the previous meeting, Jaelen House put up 29 points on 10 of 21 shooting, while Jamal Mashburn Jr. added 22 points. Quietly Morris Udeze dropped 10 points and 15 boards. They will need similar efforts to avoid another late-season loss at home.
Best Bet: San Diego State Aztecs -2.5 (BetMGM)
We believe the Aztecs will exact their revenge here on the road. New Mexico is not the same team that beat the Aztecs earlier.
SDST is playing great ball and is currently on a 5-game winning streak. SDST is 16th in the country in defensive adjusted efficiency and will lean on that to steal this one on the road.