Wooohooo! We have finally made it to March! Not only does March signal the start of spring, but it's the best time of the year for hardcore college hoops fans. There's nothing quite like cheering for a Cinderella team to upset a powerhouse during The Big Dance.
Just how popular is March Madness? Around 70 million brackets will be filled out for this year's NCAA Basketball Tournament. If you need help navigating all the madness, here are our 6 best tips for filling out March Madness brackets.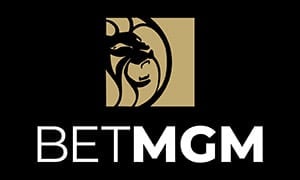 Bet $10 on Any Game, Get $200 Free at BetMGM
If either team makes a 3!
1. Use Point Spreads to Your Advantage
Our first tip is probably the most basic, but it's still a good approach. Everyone has basketball fever as soon as the brackets come out. However, resist the urge to rush through filling out your bracket.
Wait for the point spreads to be released before making any decisions. If you have the time, carefully study each point spread before filling out your bracket. No one knows college hoops better than the folks who make the lines.
2. Pencil In All No. 1 and No. 2 Seeds to Advance to the 2nd Round
While everyone loves a good underdog story, don't even think about taking a No. 16 seed to beat a No. 1 seed in the first round. That big of an upset has only happened once since the tournament went to a 64-team format back in 1985. So save yourself some time and automatically advance all of the No. 1 seed teams to the second round.
No. 2 seed teams haven't been quite as dominant, but they rarely lose to a No. 15 seed. It's only happened nine times in the tournament's history. No. 15 Oral Roberts shocked the world by upsetting No. 2 Ohio State last year, but an upset of that magnitude probably won't happen in back-to-back years.
3. Choose Only a Few Big Upsets in the First Round
The media goes wild with upset stories in March Madness, but that doesn't mean you should fill your bracket with a bunch of double-digit seeds. In a typical year, you may see one or two No. 12 seeds that upset No. 5 seeds.
A good rule of thumb is to only select two or three upsets in the first round. Again, pay attention to the point spread. Just because a team is a higher seed doesn't mean that they'll be favored to win.
There have been plenty of occasions where a No. 12 seed has even been favored over a No. 5 seed. These are usually the perfect times to predict the lower-seeded team to advance in your bracket.
4. Don't Be Afraid to Put Double-Digit Seeds in the Sweet 16
Most folks are reluctant to predict double-digit seeded teams to make it all the way to the Sweet 16. However, it happens more often than you might think. From 2016 to 2021, nine double-digit seeds have reached the Sweet 16.
This shows us that most years there are one or two double-digit seeds that make the Sweet 16. If you like a team that is a No. 10 seed or worse, don't be afraid to pencil them into the Sweet 16 in your bracket.
5. Pick a No. 1 Seed To Win It All
Like we've mentioned a few times, underdogs get a ton of hype in March, and rightfully so. However, when it comes to crowning a champion, choose a No. 1 seed in your bracket. It's the best way to go and we'll explain why.
Since the Big Dance expanded to 64 teams in 1985, there have been 36 NCAA basketball championship games. Out of those 36 games, 22 of the champions were No. 1 seeds. That means that 61.1% of the time, a No. 1 seed takes home the hardware.
6. Pay Attention to Strength of Schedule
Here's a nice tip that may help you further evaluate teams. Don't be fooled by a team's impressive record. Dig deeper into who they have played and who they have beaten.
There are lots of websites out there that list all teams' strength of schedule. Two of the best are Sagarin and Team Rankings. Strength of schedule lets you know which teams are battle-tested and which teams have simply been beating up on a bunch of cupcakes all season long.
Oftentimes, it's better to choose a lower-ranked team that has a high strength of schedule over a higher-ranked team that has a low strength of schedule. While it's not wise to make every pick based solely on strength of schedule, it's a factor to consider when filling out your bracket. Best of luck with all your picks this March!