We expect this to be a highly competitive Wednesday in the NBA, as there are several playoff teams set to square off. The ESPN double-header should be a good one with Dallas traveling to Brooklyn to face a Nets team that put up 150 last night, led by 60 points from Kyrie Irving. The second game will feature the red-hot Celtics at Golden State, who got Draymond Green back on Monday and beat the Wizards 126-112. We are also looking forward to watching the 76ers at the Cavaliers and the Bulls at the Jazz tonight.
We have four player props for you from this slate and are including the sportsbook with the best odds to give you an idea of what kind of juice you should expect to pay with each of these props.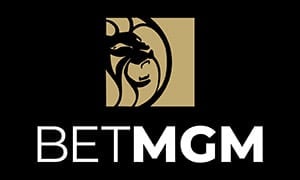 Bet $10, Get $200
On Any NBA or CBB Game
Same Game Parlay: Bulls at Jazz (+285 at DraftKings)
Gobert Over 12.5 Rebounds / Lavine Over 2.5 Assists / Conley Over 12.5 Points
We expected to play some unders in this matchup (as one typically does when the Jazz are involved) but the props here were way too low and we ended up going the opposite way in this one. Gobert is averaging 15.5 RPG this season, and has averaged 16 RPG in his last 10 games against Vucevic. Getting 12.5 here is a gift and we just can't pass on adding this to our SGP.
The Jazz allow the fourth-fewest assists per game, so we get Lavine's assist prop coming in low, but at 2.5 it's a borderline lock. Lavine has gone over this number in 9 of his last 10 and 26 of his last 30 overall. Looking even closer at the matchup, he has topped 3 assists in 12 of his last 15 career games against Utah.
Mike Conley has only gone over 12.5 points in 4 of his last 10 games, but has gone over this number in 5 of his last 6 against the Bulls, averaging 19.3 PPG over that stretch. He is also coming off of a 29 point performance against the Bucks on Monday and should stay hot against a Chicago team that has allowed a league-high 29 PPG to opposing point guards over the past month.
Klay Thompson Under 20.5 Points
Best Available Number: -115 at Caesars
Nobody likes betting the under on a splash brother, but this number is just too generous. Klay has topped this points prop in just 2 of his last 10 games, and gets a brutal matchup with a Celtics defense that has been great on the perimeter as of late.
Boston has allowed the third-fewest PPG to opposing shooting guards over their last 15 games, and the second-fewest over their last 30. Even when fully healthy, Klay struggled to reach this number against Boston, averaging just 19 PPG for his career and scoring 21+ in just 2 of his last 8 against the Celtics. We will take the under and hold our breath that he doesn't get hot here.
Joel Embiid Over 29.5 PPG
Best Available Number: -110 at DraftKings
To start the night, the first pick that I am going to go with is for Joel Embiid to have over 29.5 points. Joel Embiid is going to be going up against the Cleveland Cavaliers, and although they do have a lot of size on their roster, Embiid usually does find a way to get the job done against the Cavs.
I think he's going to have to score at least 30 in this game if Philadelphia is going to want to win. They have not looked great in a few of their most recent games since the James Harden trade. If the 76ers are going to want to beat this Cavaliers team that has been struggling of late, Philadelphia is going to have to play some good basketball. That starts with the play of Joel Embiid.
LeBron James Over 32.5
Best Available Number: -106 at FanDuel
Moving on to another points prop, LeBron James will look to top that number against a below-average Minnesota Timberwolves defense. The Timberwolves are ahead of where most thought they'd be this season in terms of standings, but they have a struggling defense and LeBron James should be able to get anything he wants, as he normally does.
He has really taken over for the Los Angeles Lakers as of late, and although they are still struggling and finding it tough times to win games, LeBron has been able to put this team on his back a few times throughout the past month, and I think that is going to be the case on Wednesday.
It is make-or-break time for the Los Angeles Lakers and if they don't turn this thing around sooner rather than later, not only will they not perform the way that they were hoping for in the playoffs, but they do even have a chance of not making it to the playoffs.
While 32.5 is a lot of points, LeBron's minutes have been way up over his last 10, a stretch where he has averaged 32.8 PPG against some really good teams. We will bet on the king coming through tonight.
RJ Barrett Over 23.5 Points
Best Available Number: -110 at FanDuel
Another player I like to go over his points prop on Wednesday is RJ Barrett to score. His point total for tonight is set at 23.5 points, on the season he's scoring 19.4, but he has averaged just under 25 PPG over his last 15 and has gone over 20 in 9 of his last 10. RJ Barrett is a future star in this league and he has shown that throughout his third year in the NBA.
He even has a 40 point game mixed into this recent stretch, and I think against this below-average Portland Trail Blazers defense, he's going to be able to get anything that he wants. When we factor in that Portland is dealing with a few injuries to a few key defenders on their team, it seems likely that RJ Barrett should be able to take care of business. We also won't have to worry about him coming out of the game early because the New York Knicks aren't going to blow out anybody.