Monday night's NBA slate includes 9 games and features an ESPN double-header that kicks off with the Nuggets at the 76ers followed by the Bucks at the Jazz. ESPN lucked out here with two extremely good cross-conference matchups.
In addition to ESPN's double header, we have the Clippers taking on the Cavaliers, the Trail Blazers taking on the Hawks, the Hornets taking on the Thunder, the Timberwolves taking on the Spurs, the Bulls taking on the Kings, the Wizards taking on the Warriors, and the Lakers taking on the Raptors.
Throughout this article, we're going to look at player props for Monday's NBA slate and identify our best bets from the entire slate. Each pick includes the sportsbook with the best odds on the featured player prop.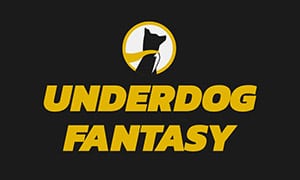 Get $100 in Free NBA Player Props
When You Use the Promo Code EWB
Giannis Antetokounmpo
Best Available Odds: -113 at BetRivers
We are going to start with the biggest game of the night in Utah as I'm going to go with Giannis Antetokounmpo to score over 29.5 points against the Jazz. Giannis is going to be going up against Rudy Gobert, but that has never been an issue for him throughout his career. Rudy Gobert is arguably the best rim protector in the NBA, but I still expect Giannis to go out there and do his usual thing against this Jazz team.
Milwaukee, as a team, doesn't usually find much success against the Utah Jazz, as they have not beaten them in over 7,000 days. Yes, the Milwaukee Bucks have not won a game against the Utah Jazz in over 20 years, but Giannis Antetokounmpo is hardly ever the reason why that is the case. I really like Giannis Antetokounmpo to score 30 points, and that is going to be my play of the night.
Jordan Clarkson Over 2.5 3 pointers
Best Available Odds: +105 at FanDuel
We are going to stay in this same game and we were going to go with Jordan Clarkson to hit over 2.5 threes. Clarkson is coming off arguably his best game ever as an NBA player as he scored 45 points against the Sacramento Kings on Saturday night. Sacramento does not have a good defense, but the Milwaukee Bucks also gave up an absurd number of 3-pointers. Milwaukee is an elite defensive team in terms of guarding the interior, but their perimeter and three-point defense is below average.
I think Jordan Clarkson is going to have at least 3 three-pointers in this game, and there's even a chance that he is going to hit more than that. He should be able to get a ton of open looks against his Milwaukee Bucks defense because they are fine with giving up three-pointers all night. He will get open, so whether or not this prop cashes in is really going to come down to Jordan Clarkson hitting open shots. If his form carries over from what we saw Saturday night against the Kings, he should be able to hit more than he did against Sacramento.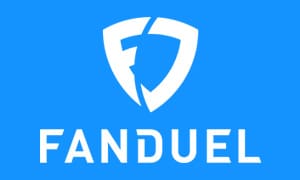 Bet $5, Get $150 Free
On Any Monday Night NBA Game
Nikola Jokic Triple Double
Best Available Odds: +490 at PointsBet
We're going to go over now to the Philadelphia 76ers versus the Denver Nuggets game. This is going to be one of the more interesting games of Monday considering that arguably the top two MVP candidates in Joel Embiid and Nikola Jokic will be facing off. Because they are facing off, both of these guys realize that they're going to have to play their best basketball to prove to the MVP voters that they should be the one winning this award.
For this game, I really like Nikola Jokic to record a triple-double. The biggest question for Nikola Jokic is going to be if his teammates can hit open shots for him because he's going to get them open looks just like he always does; the points and rebounds are going to just come with the assists just as they always do.
Joel Embiid Under 30.5 Points
Best Available Odds: +106 at BetMGM
Given how entertaining this matchup should be, we have to have a play on both Jokic and Embiid tonight. While we like the odds on seeing a Jokic triple double, we do not like Embiid's chances of hitting 30 points tonight. Embiid has scored 30+ in just 2 of his last 6 games and has never scored more than 22 points against Jokic.
This is certainly not a Jokic-over-Embiid MVP vote, but the big man just dominates every center in the league. It doesn't matter which center you pull up, his career numbers against Jokic are typically 25%+ lower than his career averages. We ran this for Embiid, Vucevic, Sabonis, Valanciunas, Capela, Ayton... it just holds up across the league.
Keep in mind the 76ers game went to overtime against Orlando last night, forcing Embiid to play 41 minutes. Follow that up with a matchup against Jokic and his 31.3% usage rate and it would take a herculean effort for Embiid to get 31+ tonight.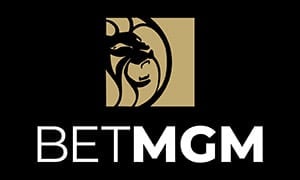 Bet $10, Get $200 Free
On Any NBA or CBB Game
Darius Bazley Over 13.5 Points
Best Available Odds: -102 at FanDuel
Everyone expected Bazley to step up in a major way with Josh Giddey out, but it just hasn't happened. He has topped this number in each of his last two games, but only three times in the 9 games Giddey has missed. That being said, we are taking the bait in an ideal matchup against the Hornets.
Charlotte plays at the third-fastest pace in the league, allow the third-most PPG in the league, and have the 8th lowest defensive efficiency rating. At 21.7 PPG allowed, the Hornets are middle of the pack in terms of defending Bazley's position, but that number has jumped to just under 28 PPG over the past 7 games.
Bazley scored a career-high 29 points last night against the Grizzlies. Let's hope he can carry that momentum into an even better matchup tonight and go over his 13.5 points prop.