It feels great to be back on track after a nice 2-0 evening! The Mariners never trailed en route to a 5-3 victory over the Phillies. The Braves bullpen gave us a scare but still prevailed 7-4 to cash our runline bet.
That pulls us back to .500 at 13-13, and we're fired up for some daytime baseball. Let's stay hot with 5 MLB Best Bets for Wednesday, April 26. Best of luck with all of your picks!
Featured Sportsbook Offers for MLB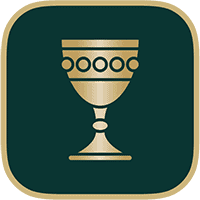 Bet $1,250 on Caesars
Promo Code: BVFULL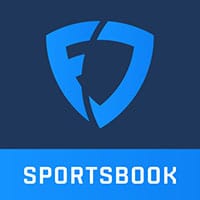 Bet $5, Get $150
Paid in Bonus Bets
Seattle Mariners vs Philadelphia Phillies
Best Bet: Mariners (-113)
The M's came through for us last night, and we don't mind running it back with them tonight against Philly. We thought Logan Gilbert was going to start last night, but Seattle pushed his start back a day. In case you missed yesterday's column, Gilbert is a major stud with a FIP of only 3.11 and a WHIP of only 1.01.
If Gilbert gets his splitter working, it's going to be a long night for this Phillies lineup. Seattle also has a huge bullpen edge in this game over Philadelphia. M's relievers have a combined ERA of only 3.15, while the Phillies are at a robust 5.27. Let's bank on Jarred Kelenic staying hot and leading the Mariners to another win.
Miami Marlins vs Atlanta Braves
Best Bet: Braves (-154)
We talked yesterday about how this Braves lineup has caught fire again after a brief mini-slump over the weekend against Houston. We're looking for more of the same from Acuna, Riley, Albies, and company today, even against Miami's stud starter Sandy Alcantara. The reigning Cy Young Award winner is always tough to hit, but he hasn't been as sharp in 2023, at least so far.
Atlanta will counter with Bryce Elder, who has been phenomenal this season with a FIP of only 2.52 (almost a full point less than Alcantara). We don't see this light-hitting Miami lineup doing much against Elder. The Braves also have the better bullpen, so we don't mind laying this moderate price.
Boston Red Sox vs Baltimore Orioles
Best Bet: Red Sox (+105)
The BoSox and Chris Sale burned us on Monday, but we're backing them again today as small underdogs. Thankfully, Sale won't be on the hill for this one. It'll be Tanner Houcke going for Boston, who has a FIP of 4.23 on the year. The 26-year-old is a perfect 3-0 with a WHIP of only 1.24.
Tyler Wells has looked good so far for the Orioles, but we're thinking that this Red Sox lineup can get to him. Boston currently ranks 3rd in MLB in runs scored per 9 innings. Baltimore has the better bullpen, but we like our chances with guys like Rafael Devers (9 HR, 24 RBI) and Alex Verdugo (.313 BA) in the lineup for Boston.
Chicago White Sox vs Toronto Blue Jays
Best Bet: Blue Jays -1.5 (+106)
This is a straight fade of White Sox starter Michael Kopech, who has been a human gas can with a FIP of 8.16 and a hard-hit rate of 57.6%. That won't bode well against this Jays lineup today. Espinal, Jansen, and Merrifield have all homered off of Kopech in their careers.
Toronto will send Yusei Kikuchi to the mound, and he's been pretty solid so far with a 3-0 record and an ERA of 3.80. The ChiSox are only hitting .216 against lefties so far this season, which is another edge in our favor. We'll look for the Jays to win this one in blowout fashion.
Los Angeles Dodgers vs Pittsburgh Pirates
Best Bet: Dodgers (-140)
I love this Pirates team, but they've got to start regressing at some point. They've also got to be reeling after blowing a 7-2 lead to the Dodgers last night. It won't get any easier tonight for Pittsburgh, as LA ace Tony Gonsolin will be making his season debut.
Gonsolin was 16-1 last year with a tiny ERA of only 2.14. The former Saint Mary's star doesn't have overpowering stuff, but he knows to keep the ball down. Pirate hitters are a combined 0 for 10 against Gonsolin, which is something in our favor, even though it's a small sample size.