We're only a few hours away from the official start of March Madness! How many brackets have you filled out so far? I've only filled out 2 as of Tuesday, but that number is sure to rise over the next couple of days!
In this article, we're going to focus on betting trends. We gave some general tips on how to fill out a March Madness bracket in a previous post. However, we're going to zero in on teams that could be profitable from an ATS standpoint.
Want to win some cold hard cash on the 2023 NCAA Tournament? Here are 5 betting trends to consider for March Madness! Let's cash some tickets!
Featured Sportsbook Offers for March Madness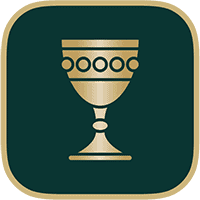 Bet $1,250 on Caesars
Promo Code: BVFULL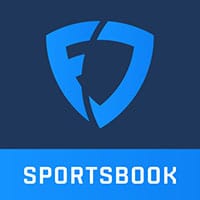 Bet $20, Get $200 in Bonus Bets
Win or Lose
1. No. 1 Seeds are 8-2 ATS if the Spread is Less Than 20
While the mass media focuses most of its attention on Cinderella teams, No. 1 seeds have been a fantastic bet of late against the point spread. This is especially true if the line is less than 20 points.
This trend makes a lot of sense when you think about it. Most of the time, No. 16 seeds are from smaller conferences, and they're simply overmatched from a talent standpoint. Teams like that may start out hot early in the game, but they usually come back down to earth in the second half.
At the time of this writing, the only No. 1 seed that fits these criteria is Houston. The Cougars are currently listed as 19.5-point favorites over Northern Kentucky. If you want to pull the trigger on the Coogs, WynnBet is currently offering the best price at -108 odds.
Keep an eye out for Alabama and Purdue with this trend in the First Round. Neither team has an opponent yet, but look to jump on them if either spread falls below 20 points.
2. PAC 12 Teams are 30-15 ATS When Listed as an Underdog
Seasoned sports bettors know that when it comes to the NCAA Tournament, some conferences shine while others can't seem to get off the schneid. PAC 12 teams have been money of late if oddsmakers list them as underdogs. Pay attention to this trend if you're betting on the games or even just filling out your bracket.
It's not that often you get to back an underdog from a large conference with a 67% trend in your favor, especially in the First Round. This year, we have that golden opportunity with USC over Michigan State.
The Trojans are currently 2.5-point underdogs over at FanDuel Sportsbook. We know it's tough to bet against an incredible coach like Tom Izzo, but the numbers don't lie. The Spartans could be ripe for the picking on Friday morning.
3. Big 12 Teams are 22-11 ATS Since 2017 in the First Round
Here's another money-making trend that caught my eye! We all know how dominant of a conference the Big 12 is, and they're against the spread numbers lately prove that. The overall depth of the Big 12 is probably what helps their teams demolish smaller conference teams in the Round of 64.
In this year's March Madness bracket, there are (7) Big 12 teams to consider betting on in the First Round. We're going to avoid Kansas because the point spread is well over 20 points. We're also staying away from Texas since they're just 1-11 ATS in their last 12 tournament games.
Since we don't yet know who Iowa State and TCU will be matched up against, we'll toss them out of the equation, also. However, that still leaves us with betting opportunities on Baylor -10.5 (WynnBet) over Santa Barbara.
Other good options are Kansas State -8 (Caesars) over Montana State and West Virginia -2 (Unibet) over Maryland. Our favorite out of this bunch would have to be Kansas State, especially since Big Sky teams are just 6-16 ATS in the Big Dance since 2001.
4. Conference USA Teams are 5-22 ATS As Single-Digit Underdogs
In sports betting, sometimes finding a team to fade is even more valuable than finding a team to back. It's not often you see a trend that's as brutal as the one above. Betting against single-digit underdogs from Conference USA would give you a hefty winning percentage of 81.5%.
This year, the only CUSA team in the field is Florida Atlantic. The Owls have had a fabulous season with a record of 31-3. That being said, FAU draws a tough First Round matchup against Memphis, who is currently favored by 2 points.
We're going to ride this trend and fade the Owls. Wynnbet is currently offering the best odds on Memphis in this game. Let's lay the 2 points at the -108 odds!
5. Big 10 Teams are 12-1-1 ATS vs SEC Teams
Here's a trend that speaks to the depth of the Big 10 and the lack of depth in the SEC. This is only a 14-game sample size, but we don't mind riding any trend that's hitting at a 92.3% clip. We also get 3 opportunities to capitalize on this trend in the First Round of the tourney.
Illinois is a 2-point underdog against Arkansas in what should be one heck of a ballgame. Iowa is a 1-point underdog against Bruce Pearl's Auburn squad. Finally, Penn State is a 3.5-point underdog against Texas A&M.
We're jumping on Illinois +2 and Iowa +1 at WynnBet (both at -108). We'll also take a stab with Penn State +3.5 at Caesars.