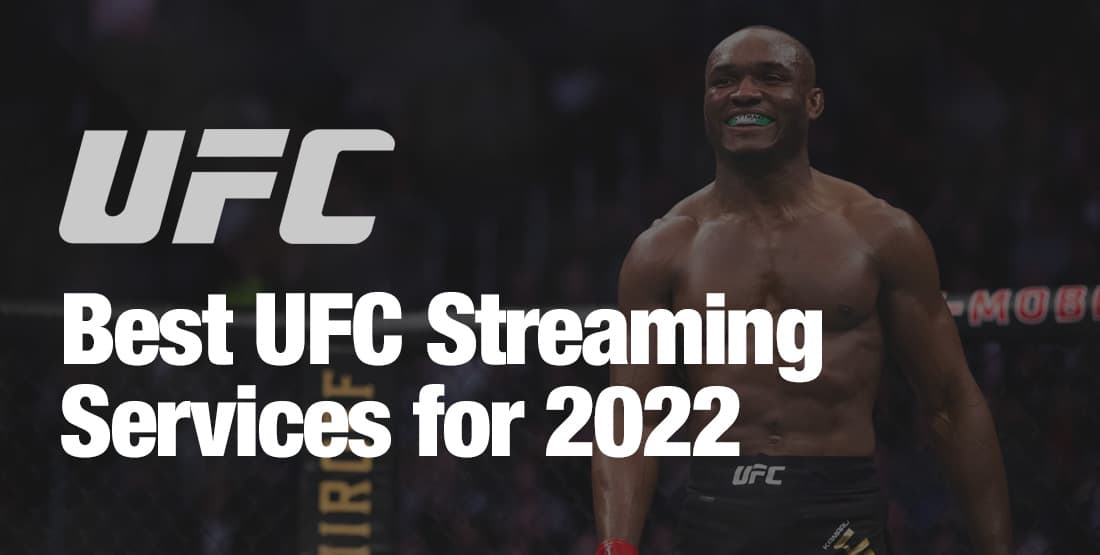 The sport of Mixed Martial Arts has exploded in popularity in recent years, mainly thanks to Dana White and the Ultimate Fighting Championship (UFC). Many experts agree that the UFC is now worth around $5 billion! With that being said, it can be tough to find the best way to watch UFC fights if you're a passionate MMA fan.
Thankfully, our team has put in lots of research to help you find the best options for you and your wallet. Here are the 5 best UFC streaming services of 2022.
Features to Look For When Selecting a UFC Streaming Service
Finding the right UFC streaming service can be a tall order because it's difficult to know what to look for. After all, streaming services still haven't been around all that long. Here are a few features to look for when selecting a UFC streaming service.
Amount of Coverage: This one is a biggie and it depends on how much UFC you want to watch.
Picture Quality: What good is lots of coverage if there's a ton of lags while you're streaming a fight?
DVR Options: This comes down to personal preference and if you want to rewatch any fights.
Price: Unfortunately, price is always a factor in our sports viewing decisions.
Number of Simultaneous Streams Allowed: Pay attention to this if several people in your house want to watch different sports at the same time.
Before deciding on a UFC streaming service, make sure that you are clear on which of these features are the most important to you. As a good rule of thumb, it's best to find a streaming service that checks at least three out of the five boxes.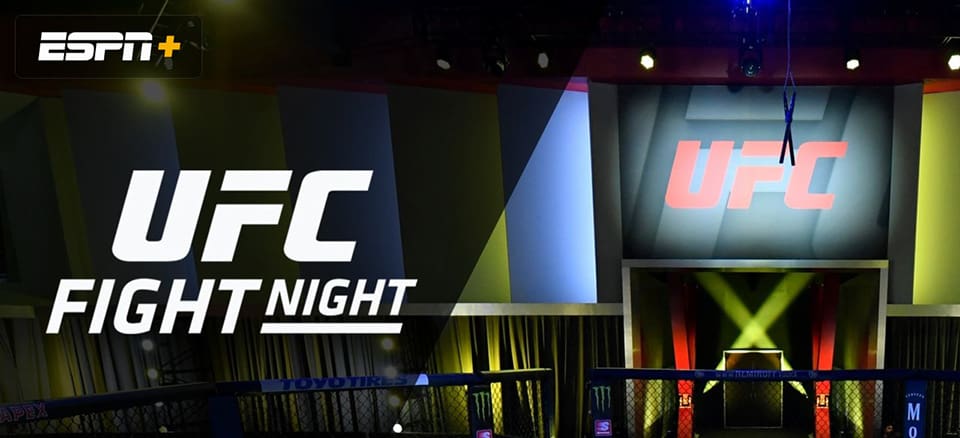 Best UFC Streaming Service in 2022: ESPN+
ESPN+ gets the nod as the best UFC streaming service in 2022. ESPN+ offers a ton of UFC coverage including the Early Prelims, Prelims, and even some of the Main Cards when it's a "Fight Night" event. You can even stream Dana White's Contender Series on ESPN+.
Unfortunately, ESPN+ does not offer the Main Cards for Pay Per View UFC events so those must be purchased separately. However, if you want to purchase any UFC Pay Per Views in the future, you must have an ESPN+ account. This was a slick move on ESPN's part, and a great way to try and corner the lucrative UFC market.
The price of ESPN+ is only $6.99 per month, which is an incredible deal when you consider how much sports coverage you get. You can also get even cheaper access if you decide to pay annually instead of monthly. The annual cost is only $69.99, which ends up saving you $13.89 per year over the monthly payment option.
However, ESPN recently announced that they'll be increasing the rates for ESPN+ on August 23, 2022. On that date, the service price will increase to $9.99 per month or $99.99 per year. To save your budget a few dollars, sign up before then to lock in the $6.99 per month or $69.99 per year price!
Another nice thing about ESPN+ is that you get a lot more than just quality UFC coverage. Folks who buy ESPN+ can enjoy international soccer, boxing, tennis, cricket, rugby, hockey, baseball, and a wide array of college sports. If you're serious about UFC or about sports in general, you won't be disappointed with ESPN+.
UFC Streaming Service with Best Free Trial: Fanatiz
Although we just went into great detail about how great ESPN+ is, the one thing they don't offer is a free trial period. This is a bit of a turnoff, especially for folks that prefer to try out streaming services before committing to one. This is where Fanatiz really shines by offering a 7-day Free Trial with no strings attached.
Fanatiz has been around since 2016 and they are based out of Miami, Florida. The price for Fanatiz is $7.99 per month, which is just a tad bit more than ESPN+. However, Fanatiz comes with nine different sports channels and a good amount of UFC coverage. They also offer you the opportunity to customize your overall viewing experience by getting news and stats about your favorite sports team.
While Fanatiz is a good choice for some UFC coverage, their main specialty seems to be international soccer. Another unfortunate thing about Fanatiz is that they only allow you to stream on one device at a time. ESPN+ allows its subscribers to simultaneously stream on up to three different devices.
All in all, though, Fanatiz is a fine product and not a bad option at all for UFC fans. We highly recommend taking advantage of Fanatiz's 7-day trial offer. That's a great way to see if their service will work for you and your sports viewing needs.