We have a solid 6 game NBA slate on deck Tuesday, including a TNT double-header that will feature the Pelicans at the Grizzlies followed by the Clippers at the Warriors. The other 4 games on the schedule include Phoenix at Orlando, Milwaukee at Oklahoma City, Cleveland at Indiana, and Brooklyn at Charlotte.
As is the case with just about every slate at this point in the season, there is plenty on the line for several of the teams in action tonight. Milwaukee is currently third in the Easter Conference standings, but are just a half-game back from the 76ers and one game ahead of the Bulls. Also in the East, the Cavs have dropped 6-of-10 and have fallen behind the Celtics in the standings.
That being said, the focus of this article is not on the teams in action tonight, but the players. Even with a smaller 6 game slate, there are still hundreds of player props available around the league. Here are our five favorite bets for Tuesday night.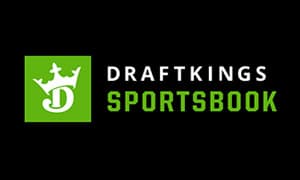 Bet $1, Get $150 Free
With DraftKings Promo Code EWB
Darius Garland Over 2.5 Made 3s
Best Available Number: +105 at DraftKings
Garland has not played in any of the three previous meetings this season against the Pacers. These Pacers are allowing an average of 11.5 made threes per game and just gave up 17 against the Wizards.
Garland has gone over this number in 8 of his last 10 games. He is averaging 3.2 made threes per game over that stretch. I like getting plus money here on Garland who has been shooting much better recently and faces a team that just showed they can be susceptible to a barrage of threes.
Stephen Curry Over 2.5 Turnovers
Best Available Number: -140 at BetMGM
Curry is averaging over 3 turnovers per game this season. Over his last 10 games, he has gone over 2 in 7 of those games. In his 3 previous games against the Clippers, Curry has gone over the number all 3 games and is averaging 4.3 turnovers per game against them. This is a little juicy but I believe it is well worth it as I foresee Curry turning it over at the very least, three times.
Khris Middleton Under 1.5 Steals
Best Available Number: -189 at Caesars
This one is extremely juicy but I am extremely confident here. Middleton has not had more than 1 steal in any of his last 10 games. He is averaging just 1.1 steals per game on the year. He was able to pick up just 1 steal in their only previous meeting this season. Also, with the spread being north of 13, this game could get out of hand come the 4th quarter which would imply less playing time for Middleton down the stretch.
Jae Crowder Over 11.5 points
Best Available Number: -120 at BetMGM
Crowder failed to get over this number in the previous meeting with the Magic this season by just one point, finishing with 11. That game was with Chris Paul in the lineup. Since Paul's injury, Crowder has gone over his point total in all 6 games. He is averaging 15.5ppg over that 6-game stretch. I expect Crowder's increase in scoring to continue tonight against the Magic.
Mason Plumlee Over 0.5 Blocks
Best Available Number: +105 at DraftKings
Plumlee has swatted a shot in 3 straight games. He also had 2 against the Nets in their matchup earlier this season. Brooklyn allows its opponents to block 5.1 shots per game. We only need one here and the way Plumlee has been looking to defend the paint in recent games, I like our shot here.