Can you believe it's already March? That means there are only about five weeks left in the NBA regular season, which wraps up on April 10. Tonight's NBA card brings us six games, with two of them being televised on TNT.
The Hawks take on the Celtics (don't they always play on TNT) in the early game. The late-night tip features the Mavericks and the Lakers.
Here are the 5 best NBA player prop bets for Tuesday, March 1. We went 3-2 with these plays the last time out, so let's build on that positive momentum.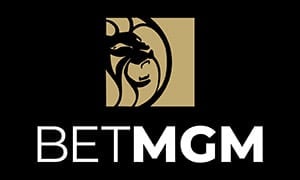 Bet $10 on Any NBA Game, Get $200 Free
Whether your bet wins or not!
Al Horford OVER 9.5 Points
Best Available Number: +100 at Unibet
Here's a nice play to get some action on the early TNT game between Atlanta and Boston. Horford is a seasoned veteran who has a knack for doing all the little things well on the court. The 35-year old is averaging 10.1 points per game this season, which slightly favors the Over.
The former Florida Gator has also scored 10 points or more in 2 out of his last 3 games. Horford spent his first 9 NBA seasons with the Hawks so he'll be highly motivated to perform well against the team that drafted him.
The main reason we like the Over in this spot is because of Atlanta's poor defensive play. The Hawks only rank 19th in points allowed in the paint and total rebounding. This tells us that Horford should be able to use his 6-9 240 pound frame to get at least 10 to 12 points tonight.
Stephen Curry OVER 4.5 Rebounds
Best Available Number: -134 at FanDuel
Though he's more known for his shooting skills, Curry has always been an above-average rebounder. Though he's only 6-2, he just seems to always be around the basketball. The former Davidson star is averaging 5.3 rebounds per game this season.
Here are a couple of other stats that point us towards the Over. Curry has grabbed 5 or more rebounds in 8 of his last 13 games. For the season, Curry has gone Over this posted total of rebounds in 32 out of 56 games.
Minnesota has improved quite a bit as a team, but they are still only average at rebounding the ball. The T-Wolves bring down 52.8 rebounds per game, which ranks 15th.
The Timberwolves also don't shoot the ball particularly well. They only rank 23rd in overall shooting percentage. This means Curry should have plenty of opportunities on the glass tonight.
Luka Doncic UNDER 9.5 Assists
Best Available Number: -125 at Caesars
We love watching Luka Magic play, but this number is just way too high. Doncic is averaging 8.9 assists per game this year, which makes us wonder why this total wasn't set at 9 instead of 9.5.
For his career, Doncic averages 7.9 assists per game. In 5 out of his last 6 games, Doncic has stayed Under this assist total.
For the season, the 23-year old has dished out 9 assists or less in 25 out of 46 games. This sure looks like an easy Under!
Cade Cunningham OVER 1.5 Made Three-Pointers
Best Available Number: -105 at BetMGM
Last year's #1 overall draft pick probably won't end up winning the Rookie of the Year, but he's still put together a fine first season. Cunningham is a streaky shooter, but he's never shy about pulling the trigger.
The former Oklahoma State standout is averaging 1.9 made three-pointers per game while averaging 6.1 three-point attempts per game. We expect Cunningham to shoot the ball better to close out the season now that he is more comfortable on an NBA roster.
He shot 40% from three-point land last year at Oklahoma State, so he's capable of improving on his current number of 31.9%. The Wizards only rank 17th at defending three-pointers, so we look for Cunningham to have a big night from downtown!
Karl Anthony-Towns OVER 23.5 Points
Best Available Number: -102 at FanDuel
Anthony-Towns has been a consistent force for Minnesota at the center position for six years. The former University of Kentucky standout is averaging 24.2 points per game this season, which points slightly to an Over in this spot.
The 26-year old has also had good luck against the Warriors this season. Anthony-Towns scored 26 against Golden State on January 16. He followed that up by scoring 31 against them on January 27.
Golden State typically defends the paint well, but they just don't seem to have an answer for Anthony-Towns' powerful 6-11 248 pound frame. For the season, Anthony-Towns has scored 24 or more points in 31 of his 55 games. Take the Over!