The NBA regular season resumes after a six-day hiatus for the All-Star break. Seven games are on the docket for tonight and two of them are on TNT. The Celtics take on the Nets in the 7:30 PM Eastern slot while the Warriors face the Blazers in the second half of the double-dip at 10 PM Eastern.
Hardcore NBA bettors can hardly wait to get back in the game with some player prop bets. If you want some extra action for tonight's NBA slate, here are the five best NBA player prop bets for Thursday, February 24.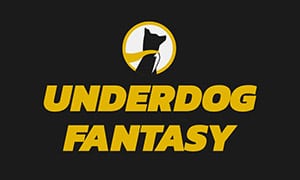 Get $100 in Free NBA Props at Underdog
Sign up with the promo code EWB
Ja Morant UNDER 29.5 Points
Best Available Number: -115 at BetMGM
Morant is a baller and we love his tough style of play and leadership abilities on the court. However, our numbers tell us that Morant's point total is a bit too high. Our projection calls for Morant to wind up with 24 points tonight so we'll gladly take the Under in this spot.
The former Murray State star is averaging 26.8 points per game this season, which points slightly to an Under. In Morant's 46 games this year, he has stayed under 29.5 points in 26 of them. It also shows some value in the Under.
The Minnesota Timberwolves are no longer a pushover, as evidenced by their 31-28 record. This team is also quite a bit underrated on the defensive end. The T'Wolves rank 15th in shooting percentage allowed and 10th in field goals allowed per game.
Minnesota also averages 8.7 steals per game (5th) and 5.8 blocks per game (3rd). This is a pesky bunch that should be able to limit Morant's scoring opportunities. Hold your breath and take the Under!
Clint Capela OVER 10.5 Rebounds
Best Available Number: -140 at BetMGM
At 6-10 and 256 pounds, Capela is a force to be reckoned with down low for the Hawks. The 27-year old is averaging 12.1 rebounds per game, which ranks 3rd in the league. That number shows some value in the Over right off the bat.
As we dig further into Capela's game by game numbers, we like the Over even more. Capela has played in 50 games this season. In 34 of those games, he's grabbed 11 or more rebounds.
Capela has also gone over this rebounding total in three out of his last five games. The Bulls have struggled on the glass all year long, as they only rank 29th in total rebounds per game. There's just too much to like about this Over not to play it!
Devin Booker UNDER 6.5 Assists
Best Available Number: +120 at Caesars
Booker is one of the best scorers in the league, but he's only an average passer. The former University of Kentucky standout is only averaging 4.5 assists per game this season. This makes you wonder why the books set this number so high.
Want to see a stat that will blow you away regarding this Under? Booker has stayed under 6.5 assists in 42 of his 51 games this season! That tells us that this number is way too high.
Booker has also stayed Under 6.5 assists in two out of his last three games. Oklahoma City allows 25.1 assists per game (21st) so that does scare us a tad bit. However, we have to trust our numbers and hope that Booker does more shooting than passing in this game.
Al Horford OVER 6.5 Rebounds
Best Available Number: -105 at Caesars
Here's a nice pick for some action on the earlier TNT tilt between Boston and Brooklyn. Our first thought was this number is just way too low! Horford is a seasoned veteran who has an uncanny ability to crash the boards. The former University of Florida superstar just always seems to be around the basketball.
Horford is averaging 7.5 rebounds per game this season, which nudges us towards the Over. The five-time All-Star has pulled down 7 or more rebounds in 34 of his 51 games this year. He's also gone over this total in three of his last four ballgames.
The Nets aren't a great rebounding team either. Brooklyn only averages 52.5 rebounds per game, which ranks 17th in the league. Horford and the Celtics should have an advantage down low in this game, so we'll gladly take the Over in this spot.
Cory Joseph OVER 6.5 Points
Best Available Number: -121 at UniBet
The Detroit Pistons have given Joseph more playing time of late and he's made the most of it. The 30-year point guard is averaging 8.1 points per game this season and has scored 7 points or more in 27 of his 47 games. Both of those stats point to an Over.
We also like the fact that Joseph is in pretty good current form. The former Texas Longhorn has gone over this point total in 9 of his last 15 games. Again, this makes us think that there's value in the Over.
Sure, the Pistons are still in full rebuilding mode and the Cleveland Cavaliers are the much better basketball team. The Cavs are a great defensive bunch, but they often struggle with the fast-break (17th). This should give Joseph some decent scoring opportunities and hopefully some easy buckets for us.
We see Joseph getting into double figures tonight so take the Over. Best of luck with all your Thursday NBA action!