The NBA regular season will wrap up soon, so most teams are going all out to try to improve their playoff seeding. Nine games are on the NBA slate for Monday evening, headlined by the Warriors vs. Grizzlies matchup on NBATV at 8 PM Eastern Time. Here are the 5 best NBA player prop bets for Monday, March 28.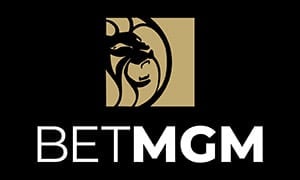 Bet $10, Get $200
On Any NBA or CBB Game
Fred VanVleet OVER 2.5 Made 3's
Best Available Number: -130 at Caesars
This is probably our favorite prop bet of the night! VanVleet has really matured into a fine guard for the Raptors this season. The former Witchita State standout made his first All-Star team this season and is playing with a ton of confidence.
On the season, VanVleet is hitting 38.5% of his three-point shots. He's averaging 3.8 made three-pointers per game this season, which is a career-best for him. The Celtics are a stingy defensive group, but we still think VanVleet knocks down at least three shots from downtown in this game.
Need a trend to help you pull the trigger on this Over? VanVleet has played in 70 games so far this season. He's nailed at least (3) three-pointers in 44 of those games. Going by those numbers, it shows that VanVleet goes Over this number of three-pointers 63% of the time.
Even though the -130 juice hurts a little, it's still worth drinking. At -130 odds, the breakeven winning percentage is 56.5%. That tells us that this wager on the Over has around a +6.5% edge.
Julius Randle OVER 4.5 Assists
Best Available Number: +102 at FanDuel
This number looks just a shade too low so we'll take a shot with the plus money price. The Knicks are having another tough season but Randle has played pretty solid the entire year. The former University of Kentucky star is averaging 5.1 assists per game this season, which points to a small amount of value in the Over in this spot.
The matchup tonight against the Bulls also favors Randle to go Over 4.5 assists. Through 3 games against Chicago this season, Randle has dished out 18 assists (6 per game on average). The Bulls allow 24.7 assists per game (17th) so we see Randle keeping up this trend tonight.
Looking at Randle's game-by-game breakdown, we also see some value in the Over. Through 70 games this year, Randle has had 5 or more assists in 38 of them. That tells us that this bet has a 54% chance of cashing, which makes the plus money juice even more attractive.
Scottie Barnes UNDER 16.5 Points
Best Available Number: -115 at BetMGM
Barnes has fared well against Boston this season but we think we'll see some regression to the mean tonight. Boston has the best defense in the NBA, as they lead the league in points per game allowed, field goal percentage allowed, and three-point percentage allowed. The Celtics will pay a little extra attention to Barnes in this game, so he won't be able to get as many open looks at the basket.
Barnes is having a nice rookie season, as he's averaging 15.4 points per game. That's an impressive stat, but it still points us toward the Under. The former Florida State Seminole has also stayed Under this point total in three out of his last four games.
For the season, Barnes has scored 16 points or less in 37 out of his 66 games. Our numbers say that Barnes taps out at around 13 points tonight, so take the Under!
Clint Capela UNDER 12.5 Rebounds
Best Available Number: -130 at DraftKings
We've cashed a few tickets on Capela staying Under his rebounding total this season and we'll go back to the well again tonight. This is a difficult bet to make because Capela is such a rebounding machine. However, both Capela's season average (11.8) and career average (10.6) for rebounds per game point us to the Under.
Capela's current form also favors the Under, as the Switzerland native has stayed Under 12.5 rebounds in four out of his last five games. If we go by season-long stats, Capela has a 41-25 record to the Under when the line is set at 12.5.
We also like the fact that the Hawks are playing against the Pacers tonight. Indiana ranks 6th in the league by averaging 53.6 rebounds per game. They also rank 7th in offensive rebounds per game (11.2). This tells us that Capela should max out at around 10 rebounds tonight.
Aaron Gordon UNDER 15.5 Points
Best Available Number: -102 at FanDuel
As you can tell, we think it's going to be an Under kind of night in the Association. Gordon is a pretty good scorer, but we think Charlotte should be able to contain him somewhat tonight. The Hornets are trying desperately to catch the Cavs for the 7th seed in the Eastern Conference, so they should give a max effort on defense in this game.
For the season, Gordon is averaging 14.6 points per contest, which slightly points to some Under value. For his career, Gordon is averaging 13 points per game. Our numbers say that the 6-8 forward should only rack up around 12 points against the Hornets tonight.
When we do a game-by-game breakdown, we see that Gordon has played in 69 games this season. He's scored 15 points or less in 39 of them, so we'll lock in the Under. Best of luck with all your Monday NBA action!