Wednesday night's college basketball slate is massive, but features only five ranked teams in action, meaning bettors could have to dig deep to perhaps find value in some matchups involving smaller schools.
Our best bet picks for Thursday night include games from the Sun Belt, MAC, Big 10, AAC, and Northeast conferences. We have identified three strong best bet picks and are including two additional picks worth considering tonight. Additionally, you can find live odds for each game with the sportsbook offering the best line for each side.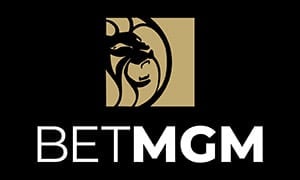 Bet $10 on Any CBB Game, Get $200 Free
Whether your bet wins or not!
Troy Trojans +4 @ Appalachian State Mountaineers
The Trojans will head to App State in search of their 2nd win over the Mountaineers this season. Their offensive plan, to stay balanced. The one problem their offense may run into in the rematch is their inability to get to the charity stripe. They are 1st in the conference in getting to the line but App State has been the best in the conference in keeping opponents off the line. App State's offense is predicated upon working the shot clock, which may be a problem against a Troy team that likes to force opponents into up-tempo offensive trips.
App State is 8-1 since the Troy loss with their only loss being by 2 on the road at the conference leading Texas State Bobcats. Riding high and likely looking forward to this rematch, the Mountaineers were caught off-guard by the Georgia State Panthers. App State needs to use that loss as a wakeup call, because with that same effort, Troy walks away winners.
Troy has bounced back nicely following their losses this season. They have also been strong on the road covering 8 of their 12 games away from home. Troy's defense should be the difference in the game. The Mountaineers offense has not been anything spectacular, while the Troy defense has been above average at holding opponents to lower-than-average shooting percentages from inside and outside.
Here are some of the key betting trends for this matchup:
Troy is 5-1 ATS in their last 6 games against an opponent in the East Division
Troy is 5-1 ATS this season after a loss.
App St is 1-5 ATS in their last 5 games against Troy.
App St is 3-9 ATS in their last 12 games played in February.
Our Pick: Troy +4
Live Odds for Troy at App State
Northern Illinois Huskies +12.5 @ Akron Zips
The Huskies average 63.87ppg and are 328th in the country and their 41.37% field goal percentage is 304th. Defensively they have success forcing turnovers but that is about the only thing they do half well. It has been an ugly season for the Huskies, but they are coming off a win against a team just below their opponents Thursday in the conference standings.
Going into their matchup with Northern Illinois on Thursday, the Akron Zips have yet to lose 3-games in a row this season. However, they have taken back-to-back losses for the 2nd time this season ahead of Thursday night's game. The first was a home loss to Kent State, followed by a road loss to Western Michigan. The latter being against the worst team in the conference.
The Zips do not seem to be in the right mind frame as the season begins to wind down. Losing on the road to a good Kent State team is nothing to be ashamed of, but losing at home to a then 5-20 Western Michigan team is something to be ashamed of. Northern Illinois just gained a confidence boosting win over Ball State and will be excited to get a chance to take a game back after losing their initial matchup at home. Akron still wins the game, but the Huskies keep this to single digits.
Key Trends betting trends for Northern Illinois at Akron:
Northern Illinois is 5-1 ATS in their last 6 games against Akron.
Northern Illinois is 5-1 ATS in their last 6 games on the road.
Akron is 2-6 ATS in their last 8 games.
Akron is 0-6 ATS in their last 6 games against an opponent in the West Division
Our Pick: Northern Illinois +12.5
Live Odds for Northern Illinois at Akron
East Carolina Pirates +1 @ South Florida Bulls
The Pirates will look to set the pace with their defense in this matchup. They are 83rd in the country in defensive average possession length and would be wise to do the same on offense as South Florida is 312th in opponents average possession length. With the teams set to meet again in less than a week, the Pirates will look to set the tone of how the next game will go with how they perform on Thursday night.
South Florida has just 2 wins in the conference this season and both have come at home in Tampa. They will be there again tonight as they try to pick up their third conference win against the Pirates of East Carolina, who sit just one spot above them in the conference standings.
The fact that these teams are so close together record-wise, you would expect the home team to be favorite by 2 or 3 points at the very least. However, we find this game to be a near an even spread, which indicates to me that East Carolina should be able to pull off the road win. The Pirates have experience in close games this season, winning 5 of their 7 games that were decided by 1 possession while USF is just 1-2 in the same scenario. If this is close, as the oddsmakers expect, advantage has to go to the Pirates.
Key Trends for ECU at USF:
ECU is 5-2 ATS in their last 7 games against South Florida.
ECU is 9-2-1 ATS in their last 12 road games vs. a team with a losing home record.
USF is 2-6 ATS in their last 8 games.
USF is 2-8 ATS in their last 10 home games vs. a team with a losing road record.
Our Pick: ECU +1
Live Odds for ECU at USF
Bonus Best Bet Picks for Wednesday
While these are outside of our best bet locks for tonight, we see an edge in each of the following CBB matchups.
Michigan Wolverines @ Iowa Hawkeyes -5
Michigan is coming off a home loss to Ohio State, which many thought was going to be a continuation of their win the previous game over #3 Purdue. However, they were unsuccessful and now face an unranked Iowa on the road prior to facing #15 Wisconsin on Sunday. Iowa has been a solid 9-5 ATS as a home fav this season and 10-6 ATS following a win.
Here is a look at the key betting trends ahead of this showdown between the Wolverines and Hawkeyes:
Michigan is 2-5 ATS in their last 7 road games vs. a team with a winning home record.
Michigan is 1-4 ATS in their last 5 games following a straight up loss.
Iowa is 6-1 ATS in their last 7 games when playing at home against Michigan.
Iowa is 6-2 ATS in their last 8 games as a home favorite.
Our Pick: Iowa -5
Live Odds for Michigan at Iowa
Wagner Seahawks –8.5 @ Sacred Heart Pioneers
Wagner is 1st in the Northeast Conference but has Bryant right on their tails. Normally this could be a letdown spot for a team like Wagner since Sacred Heart is near the bottom of the conference standings. But Wagner just took a terrible loss to Merrimack on Saturday and has performed great following a loss this season. I expect Wagner to come out and dominate from start to finish.
Betting trends for Wagner and Sacred Heart:
Wagner is 6-1 ATS in their last 7 games following a ATS loss.
Wagner is 12-5 ATS in their last 17 road games.
Sacred Heart is 1-5 ATS in their last 6 games as a home underdog.
Sacred Heart is 1-5 ATS in their last 6 games following a straight up loss.
Our Pick: Wagner -8.5
Live Odds for Wagner at Sacred Heart