This feels a bit like sports purgatory. The NFL season wrapped up last weekend and the NBA regular season is on pause for the All-Star break this weekend. Luckily, we have found 5 best bets for NBA All-Star Weekend to help build your betting bankroll.
These best bets stretch from Saturday evening's Slam Dunk Contest, 3-Point Contest, and Skills Challenge all the way to the All-Star Game on Sunday night. Best of luck with all your NBA action this weekend!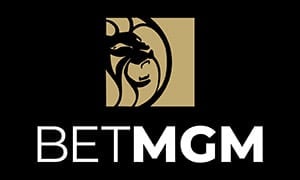 Bet $10 on Any NBA Game, Get $200 Free
Whether your bet wins or not!
Best Bet for Slam Dunk Contest: Obi Toppin
Best Available Number: +220 at FanDuel
Toppin has experience in the event from last year. He claims that he didn't feel robbed or bitter about last year, but I believe that is all a front. Topping may be saying all the right things, but deep down he's probably still irked about not winning last year's contest.
Word on the street is that Toppin has been prepping heavily for this 2nd chance at a Slam Dunk Contest title. Toppin also played at Dayton, which is in close proximity to Cleveland. This could provide some home love from the crowd, which may pressure the judges into giving him higher scores! This +220 number looks like good value!
Best Bet for 3-Point Contest: Trae Young
Best Available Number: +550 at DraftKings
Trae is one heck of a shooter, as even casual NBA fans are aware. However, what many do not know, is that his 38.3% shooting this season is bested by his catch and shoot percentage. His 3-point shooting while set and not on the move, is 48.1%.
This means that Young shoots almost 10% higher when he's set than when he shoots on the move. This could be a huge advantage for Young because he'll get to shoot from a set position the entire contest! In what has been a disappointing year for the Hawks, we look for Young to shine in this spot.
Best Bet for Skills Challenge: Team Antetokounmpo
Best Available Number: +360 at FanDuel
I am going with the Greeks in this one simply because of the fun storyline that goes along with it. Three brothers on NBA rosters at the same time, getting to compete together in a competition? I'll pay to see it, especially at the generous price of +360.
The rookies will likely not take the competition seriously. The Cavs team would be great at a defensive skills contest, but I would pass on them here. Look for the Antetokounmpo brothers to dominate this one!
Best Bets for All-Star Game: Team James & OVER 321.5
All-Star favorites are 5-1-1 ATS over the last seven games. This makes plenty of sense because the team that's the favorite often has a supremely stacked roster! The win by this team will obviously favor our MVP selection as well.
And as for the OVER, what kind of human being watches an All-Star game and roots for an under? It ain't gonna be us! There will be plenty of points and zero defense in this one!
Best Bet for All-Star Game MVP: LeBron James
Best Available Number: +650 at Draftkings
Speaking of storylines, we get LeBron back home in Cleveland. This year, James had endured more turmoil than ever and he's still putting up incredible individual numbers. I'll take my chances with King James here in his hometown!