Week Three's Sunday Night Football game features a pair of teams with some unforeseen, odd starts to their seasons. The 49ers were upset by the Bears in what was a disgusting, waterlogged game in Chicago. The next week they lost QB Trey Lance to a gruesome ankle injury early in the first quarter in a win against the Seahawks.
The Broncos, on the other hand, lost to that same Seahawks team in a Monday Night Football tilt. That game exposed Broncos Head Coach Nathaniel Hackett's inexperience with infamously bad clock management and embarrassed new QB Russell Wilson against his former team.
Things didn't get easier for Denver as they struggled to beat a clearly rebuilding Houston Texans team at home. Vegas expects us to have a tight game as the number is set at 1.5 in favor of San Francisco. Here's how I expect things to go down on Sunday Night Football.
Top NFL Week 3 Bonus Offers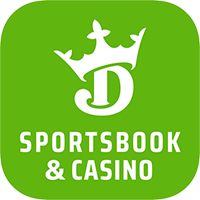 Bet $5 on NFL, Get $200 in Free Bets if Your Team Wins
Use Promo Code: 200BV1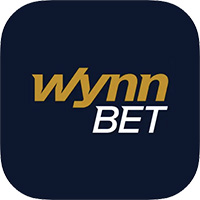 Bet $100, Get a $100 Free Bet
No Code Needed
Live NFL Week 3 Odds for 49ers at Broncos
ATS PICK: 49ers (-1.5)
Not many teams in the NFL have the luxury of replacing their injured QB with a backup who previously took them to a Super Bowl in the last three years, but San Francisco does. Once Lance went down, Jimmy Garoppolo stepped in and did what he did best: manage the game well enough to win the game.
The 49ers still have a fantastic running game. They average almost 200 yards as a team and will definitely look more like a rushing-oriented team as the season goes along.
However, the reason I love the 49ers in this game is that I don't trust Russell Wilson and this Broncos offense to fix their red zone scoring woes against a San Francisco defense that could very well be the best in the league. Denver was able to move the chains and string together some drives in both games but came away with only 16 points in both games.
How? Because they have only scored touchdowns in two of their ten red zone trips. Red zone futility of that magnitude is how close games are lost and is the biggest red flag for an offensive unit that is loaded with talent at the skill positions. Don't expect that red flag to be rectified against a 49ers defense that has only allowed their opponents to get across the 50-yard line five times in two games.
ATS Betting Trends for 49ers at Broncos:
49ers are 20-10 ATS on the road since 2019.
49ers are 8-6 as road favorites since 2019.
49ers are 6-1 ATS in their last 7 games overall.
O/U PICK: Under 45
In the last paragraph, I explained why I have a hard time seeing the Broncos' offense manufacturing a ton of points against the 49ers' defense. The red zone is not the Broncos' friend and the amount of time that the 49ers opponents have even spent in their red zone this season is shorter than the amount of time you spend in a Chick-Fil-A drive-through (seriously though, it's amazing how long the line always is yet the wait is never more than five minutes).
I want to elaborate further on how good this defense is. Last week against the Seahawks, Geno Smith was pressured 14 times out of his 32 dropbacks. Against the Bears, Justin Fields was hurried, sacked, or knocked down on 10 of his 19 dropbacks.
The Broncos offensive line has a lot of pressure to keep Nick Bosa, Arik Armstead, and Javon Kinlaw out of the backfield. I don't see Denver stopping all three of those guys!
It's also worth noting how the Unders have been prevalent in the four total matchups these teams have played this season. 45 can be a low number but with these defenses (it's worth noting the Broncos are also top ten in QB Pressure % according to Pro-Football Reference), the total going below 45 seems reasonable.
Knowing the Under is 2-0 for both teams this year makes me feel confident. Knowing that the Broncos have fallen below the total by 11 and 20.5 points in each game almost make it feel like a certainty.
Betting Trends for the Under:
Under is 5-0 in 49ers' last 5 games overall.
49ers road unders are 17-11-2 since 2019.
Under is 41-20-1 in Broncos' last 62 games following a straight-up win.
Under is 20-5-1 in Broncos' last 26 games after allowing less than 90 yards rushing in their previous game.