Underdog Fantasy is offering a promo for new players that matches 100% of their first deposit up to $100. Sign up today to take advantage of this bonus and their parlay builder tool that we used to select tonight's player props.
The NBA's lineup on Friday features championship contenders and teams who will have the best chance at the #1 pick in a few months, both great options to find prop value. We've selected four plays in the Pick 'Em tool that add up to 10-1 odds for the parlay.
Our handicaps for those picks are outlined below for bettors interested in a little sprinkle of side action tonight. Let's get this weekend started off on the right track.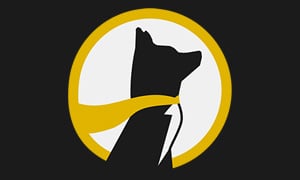 100% Deposit Bonus Up to $100
With Promo Code EWB
Kristaps Porzingis UNDER 22.5 Points
Porzingis has struggled from the floor over the last month and is still fresh off a sprained left ankle that held him out of three games last week.
The Wizards' scheduled game with Detroit was postponed on Wednesday due to inclement weather, which should have allowed him to rest and recover further. However, lower leg injuries for guys of Porzingis' size tend to linger.
Washington has won three straight against struggling Western Conference teams. We think the step up to a team like the Trailblazers, along with the big man's recovery timeline, will add up to him scoring fewer than 20 points.
Terry Rozier OVER 21.5 Points
Rozier has hit this mark in six of Charlotte's last eight games and has averaged 3.8 three-pointers while attempting 21.5 shots per game during that stretch.
The Hornets travel to Detroit to face the Pistons Friday night, an opponent that has allowed 115+ points in 12 of the 13 games they played in January. That includes giving up 53 points to Luka Doncic, 42 points to Julius Randle, and 40 points to Kyrie Irving in their last six games alone.
Rozier's increased shot volume and three-point scoring of late, mixed with a Pistons' team that seems more interested in playing offense, gives us the confidence to play his over.
Deandre Ayton OVER 10.5 Rebounds
The young center had a solid January in terms of his glass-cleaning stats, averaging 11.9 rebounds per game during the 10 contests in which he appeared.
The Suns have struggled to maintain a record above .500 this season with injuries. Ayton missed five games last month, but he's back to playing around 31 minutes per night in four games since he missed three straight.
Traveling to Boston isn't anyone's idea of a bounce-back spot, but Ayton has averaged 11.6 rebounds per game since 2023 began and has five games of 13+ boards in those 11 games. We expect him to make that six games tonight against the Celtics.
Franz Wagner OVER 18.5 Points
Wagner has shot the ball extremely well since January 1 and put together his second full month of shooting 52% or better from the floor this season. He has an interesting trend going in Friday night games that we noticed as well.
In 13 such games this season, Wagner is averaging 21.2 points per game and hasn't scored fewer than 19 points in this spot since December 2. The kid likes the weekend.
Minnesota has been one of the worst defensive teams in the NBA this season across a number of important metrics. They are in the bottom 10 in per-game stats such as three-pointers, three-point percentage, free throw attempts, free throws made, and offensive rebounds allowed to opponents this season.
They commit fouls at the third-highest rate in the league, and Wagner is an excellent free-throw shooter. We like him to surpass 20 points in this meeting.