Saturday of Week 18 provides a little appetizer for the final weekend of the season that includes a nightcap in Jacksonville with the AFC South title on the line.
Kansas City will begin the afternoon playing the Raiders in Las Vegas as 7.5-point favorites, with the one seed in the AFC within reach after winning nine of their last 10. Patrick Mahomes will look to cement his strong candidacy for MVP in the process.
The second game features the Jaguars hosting the Titans, with the winner hosting a playoff game the next weekend. Jacksonville has the benefit of a one-game lead that would mean they'd win the division if this game ends in a tie. The Jags are 6.5-point home favorites after beating the Titans by 14 a few weeks ago.
In case those stakes aren't enough, we've got a best-bet card of player props to add some intrigue to these matchups. Those four plays are just ahead.
Featured NFL Week 18 Offers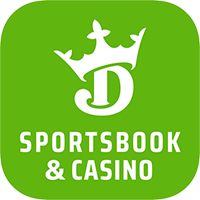 Bet $5, Get $200 Win or Lose
Use Promo Code: 200BV1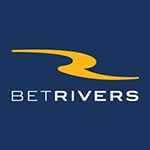 Get Up to a $500 Bonus
No Code Needed
Patrick Mahomes OVER 2.5 Touchdown Passes
Mahomes has continued to increase his passing volume as the regular season winds down to carry the Chiefs through a period of close games. That recent stretch now has them on the doorstep of the top seed in the AFC with one game to play.
Four of the seven games this season in which he's thrown 40+ passes have happened in the last six weeks, and the Chiefs are now a victory away from home-field advantage and a bye week in the playoffs.
In nine career games against the Raiders, Mahomes has thrown for an average of 315 yards and 2.9 touchdowns per game on 38 pass attempts.
Las Vegas has the 29th-ranked pass defense in the NFL and allowed him to throw four touchdowns when they last met in mid-October. We expect Mahomes to come close to that performance again on Saturday.
Josh Jacobs UNDER 94.5 Rushing Yards
This handicap reaches back to April of 2022 when the Raiders declined Jacobs' 5th-year option and forced the Alabama product into a contract year this season. He answered that challenge by leading the league in rushing and producing his best season as a pro that should lead to a first-team All-Pro selection.
As Las Vegas heads into a Week 18 matchup with KC, Jacobs has been vocal about his disappointment with the team's results, and it seems unlikely he'll be a Raider next season.
With his team eliminated from playoff contention, a 160-yard lead in the rushing title race, and indications that Jacobs is done in Vegas, we expect him to handle less of a workload in the final game of the year.
Derrick Henry OVER 91.5 Rushing Yards
In back-to-back regular-season finales in 2019 and 2020, when the Titans had a chance to clinch a postseason berth, Henry was the definition of a workhorse.
In 2019, he rushed 32 times for 211 yards and three touchdowns to clinch a Wild Card berth that ultimately took the Titans to the AFC Championship game. The following year he carried the ball 34 times for 250 yards and two touchdowns to clinch the AFC South in a win over Houston.
Tennessee is nearly a touchdown underdog and will rely on Henry to carry them across the finish line once again in a must-win game with the season on the line.
Riley Patterson OVER 1.5 Field Goals Made
Speaking of workhorses, we have to go back to our guy Riley Patterson this week. The second-year kicker out of Memphis has multiple field goals in six of his last eight games.
That includes two consecutive weeks where we cashed this prop with him, and he made three against Tennessee a month ago. We expect Patterson to see multiple attempts again in a close, hard-fought game. We trust him to connect on those chances.
Bonus Bet: Darren Waller OVER 2.5 Receptions
Grab this one over at FanDuel while you still can! Sure, the -166 juice is a bit of a concern, but the number is just way too low. Waller has grabbed at least 3 receptions in 7 of the 8 games that he's played in this season.
The only time Waller didn't reach 3 receptions was in Week 5, when he only played 13% of snaps against these same Chiefs before getting injured. We like that new Raiders starter Jarrett Stidham targeted Waller 5 times last week.
The Raiders are huge underdogs in this game, which tells us that they may be throwing the ball quite a bit. There should be plenty of chances for Waller to get open over the middle of the field. Take the Over.