As far as betting lines go, NFL Week 1 may be the most difficult to handicap in American sports. Aside from the fact that these lines have been available for months, and bet big by those who were prepared for that, there are very few times on the NFL calendar where expectation differs from reality as much as this week.
Every team's fans think they somehow have a shot to make the playoffs, regardless of their preseason Super Bowl odds or off-season transactions. Ahead of this year's NFL kickoff, we dissect where to find some value on the board and start off the season in the black. Here are our 4 NFL best bets for Week 1.
Featured NFL Week 1 Offers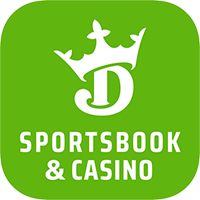 Bet $5 on NFL, Get $200 Free
Use Promo Code: 200BV1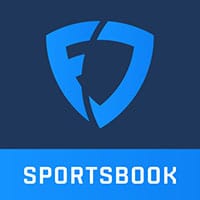 Bet $5, Get $150 Free
On Any Week 1 NFL Game
San Francisco 49ers at Chicago Bears
These two teams could not have more different sentiments surrounding their 2022 season hopes in the eyes of the public. The 49ers enter this season with a lot of excitement about the first season of Trey Lance's career as a starting quarterback, though their move to re-sign Jimmy G at the last minute is an interesting one.
Meanwhile, the Bears are optimistic about Justin Fields in the same position, but the national perception doesn't seem to agree. The money and the bets have come in heavily on San Francisco as a result.
For a Week 1 matchup, it's tempting to take the other side and pay to see whether this will be as lopsided as the public expects for a team playing on the road. We'll play contrarian and take Fields and Chicago to cover the seven against the 9ers.
Best Bet: Bears (+7)
Week 1 NFL Odds: San Francisco vs Chicago
Pittsburgh Steelers at Cincinnati Bengals
Week 1 matchups inside the division, especially the AFC North, immediately stand out as opportunities in terms of the point total. The Steelers scored 20 combined points in two matchups with the Bengals last season and took the loss both times. The Bengals lit them up for 41 points in the second matchup, and Pittsburgh surely has not forgotten.
These two teams are itching to hit someone other than their teammates, and the latest version of Mitchell Trubisky as a starting quarterback in Pittsburgh doesn't exactly inspire confidence in their chances of scoring more points. We see this one as a battle in the trenches, and with some weather in the forecast will happily take the under.
Best Bet: UNDER 44.5
Week 1 NFL Odds: Pittsburgh vs Cincinnati
Jacksonville Jaguars @ Washington Commanders
Carson Wentz just can't escape the Jaguars, even when he switches teams, divisions, and conferences. The team that ended the season of the new Washington quarterback will travel to the nation's capital for Week 1 in a game that has surely been replayed in Wentz's mind once or twice this offseason.
The expectations are now more in the Jags' favor with the development of Trevor Lawrence, the return of Travis Etienne, and two first-round defensive draft picks in their starting lineup, including #1 overall pick Travon Walker. The money is all over the Jaguars in this matchup, and we enjoy fading that kind of momentum early in the season for an unproven team.
The Jaguars did not win on the road in 2021 and lost by an average of 18 points per game away from home. We'll take Washington as a narrow home favorite knowing that. Wentz should get some sweet revenge in this spot.
Best Bet: Commanders (-2.5)
Week 1 NFL Odds: Jacksonville vs Washington
New York Giants at Tennessee Titans
It's put up or shut up time for Daniel Jones, especially when you consider that the Giants decided not to pick up the fifth-year option on his contract. Jones has a poor record as a starter but he has the arm and the mental capacity to be a solid NFL QB. We are expecting a big game from Danny Dimes against this Titans' secondary.
We love New York's receivers and think that Kadarious Toney or Kenny Golladay should be able to create some separation against Tennessee cornerback Caleb Farley. The former first-round pick hasn't played much football since being drafted in 2021 and could be a little rusty. Also, Saquon Barkley should love running behind former Alabama star Evan Neal on the right side of the line.
The Titans should be pretty decent this year but we actually think they'll take a small step back in terms of their overall record. Tennessee played a very weak schedule last season so they should come back down to earth a bit in 2022. The Titans should pull this game out but this is way too many points.
Best Bet: Giants (+5.5)
Week 1 NFL Odds: New York vs Tennessee