The NFL may get most of the attention on Monday, but don't forget about all the cash you can make on the hardwood. There a number of intriguing games on the board, including the Bucks vs. Pelicans matchup at 8 PM Eastern Time. The Lakers vs. Suns matchup at 9 PM may also be worth following.
Want some extra action for tonight's 9-game NBA card? Here are 4 NBA props and a Same Game Parlay for Monday, December 19. Let's make some money!
Featured Monday Night NBA Offers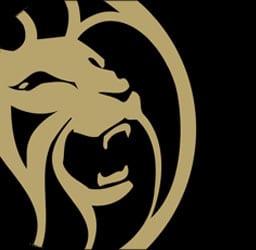 $1,000 Risk-Free Bet
Use Promo Code: EWBET1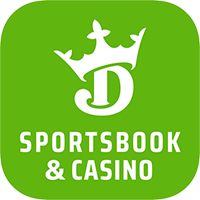 Bet $5, Get $150 Free
If Your Team Wins
Jordan Clarkson UNDER 20.5 Points
Best Available Odds: -110 at BetMGM
Averaging 19.9 points per game on the season, Jordan Clarkson is having the best scoring season of his career. While his overall average is high, Clarkson is still scoring inconsistently. For example, he had games where he finished with 13 and 11 total points this month, and on 2 others, he finished with 39 and 24.
Over his career, he is averaging 15.4 points per game against the Cavaliers, who he faces tonight. In this game, we see Cleveland winning comfortably and holding Clarkson below his average.
James Harden OVER 20.5 Points
Best Available Odds: -125 at DraftKings
Harden is averaging over 22 points per game this season with the 76ers and an even higher, 23.2 per game during the month of December. He has scored below 21 just once this month and 5 times all season.
Granted, he has played a limited amount of games during the season as he was sidelined for a time with an injury. That said, he still possesses the ability to go for 25 points with relative ease, and that is exactly what we believe he will do tonight.
Jonas Valanciunas OVER 9.5 Rebounds
Best Available Odds: +105 at BetMGM
Jonas has been struggling a bit over his recent games in cleaning the glass. He is averaging just 7.6 boards per game over his last 3 games.
On the season, he is averaging 9 rebounds per game and is facing a Bucks team that is allowing the 2nd most boards per game to opponents. We expect him to reach double-digit rebounds tonight and would even sprinkle a little on Jonas achieving a double-double as well.
Kevin Porter Jr. UNDER 5.5 Assists
Best Available Odds: -120 at DraftKings
Kevin Porter Jr. is having a solid season to date. He is averaging almost 20 points per game to go with 5.5 rebounds and assists. That said, he has gone 3 straight games with less than 6 assists and is averaging only 4.8 assists per game in the month of December.
He faces the Spurs tonight, who are allowing the 3rd most assists per game, which is just a tic below the Nuggets. In his previous meeting against the Spurs, he was only able to get to 4 assists, and we believe it will be more of the same tonight.
Same Game Parlay: James Harden: 1+ Steal & 2+ Made Threes
Best Available Odds: +100 at DraftKings
Harden is coming off a game in which he failed to pick up a steal. In his previous game, in which he failed to pick up a steal, he followed that up with a game with 5 steals.
He is averaging almost 1.5 steals per game on the season and should be able to grab one again tonight. He also has gone 7 straight games with at least 2 made threes, and he should do the same tonight.