Four games are on the NBA Playoff slate for Sunday! While the kids are busy hunting Easter eggs, hardcore hoops fans will be glued to their TVs to see which teams will come out on top in Game 1 of each series.
The best game of the day to watch should be the Brooklyn Nets @ Boston Celtics matchup, which tips off at 3:30 Eastern Time on ABC. The defending champion Milwaukee Bucks will also be in action against the Chicago Bulls for a 6:30 Eastern Time tip on TNT. Here are 4 NBA player prop bets for Sunday, April 17.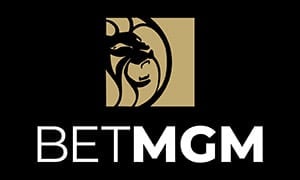 Bet $10, Get $200 Free
On Any NBA Playoffs Game
Jayson Tatum UNDER 29.5 Points
Best Available Odds: +100 at FanDuel
Tatum has lit up the Nets this year and he is Boston's best scorer, but the oddsmakers have set this number a smidge too high. A lot of folks will point to the fact that Tatum is averaging 29.5 points against Brooklyn this season. While that is an impressive number, that average is skewed by the 54 points that Tatum dropped on the Nets on March 6th.
In the three other games against Brooklyn, Tatum scored 30, 19, and 15 points. Overall this season, Tatum is averaging 26.9 points per game, which points us toward the Under. He's also averaging 27.4 points over his last 8 games, which also points slightly to an Under.
Tatum has played in 76 games this season and he has scored 29 points or less in 47 of them. We think the Nets' defense can slow him down just enough for this one to stay Under.
Kyrie Irving UNDER 4.5 Rebounds
Best Available Odds: -105 at Caesars
Irving is actually a pretty decent rebounder for a 6-2 point guard. However, our numbers suggest that the former Duke star's rebounding total should be set at 3.5 instead of 4.5.
This is a huge game for Brooklyn, as they would love nothing more than to steal Game 1 on the road against Boston. Irving will indeed play a lot of minutes in this game, but his main emphasis will be on scoring and getting the ball to Kevin Durant as much as possible.
Irving has grabbed 5 or more rebounds in only 3 of his last 10 games. During his 29 regular-season games, he finished with 4 rebounds or less in 17 of them. KD will be the one doing the majority of the rebounding in this game, not Irving.
Zach LaVine OVER 24.5 Points
Best Available Odds: -102 at FanDuel
You can also find this one at 23.5 points over at DraftKings, but the juice is currently at -120. We prefer the lower vig option at FanDuel. The Bulls are big underdogs against the defending champs in this one, but we think LaVine turns in a stellar performance.
The Bucks do a lot of things well, but they haven't been all that great on the defensive end of the floor this season. Milwaukee allows their opponents to shoot 35.6% from three-point land, which only ranks 19th in the league. They also only rank 14th in defensive efficiency, which means that LaVine has the potential to go off in this game.
LaVine averaged 25.8 points per game on the road this year and in two regular-season games against Milwaukee, he averaged 25.5. In 67 games this season, LaVine went Over 24.5 points in 37 of them. We don't play many Overs, but we think this is a good one to jump on!
Jrue Holiday UNDER 7.5 Assists
Best Available Odds: -108 at FanDuel
We are big Jrue Holiday fans and think that he's one of the most underrated players in the league. However, we don't see him racking up 8 or more assists in this game. In 4 regular-season meetings against Chicago, Holiday stayed Under this number in 3 of them.
Since the Bucks are a 10-point favorite in this game, you have to wonder how many minutes Holiday will be on the floor. If Milwaukee builds a big lead, head coach Mike Budenholzer may choose to give Holiday some rest toward the end of the game. That would help our case for the Under.
The overall season numbers favor an Under in this spot. Holiday is averaging 6.8 assists per game this season. Against the assist total of 7.5, Holiday is 41-26 to the Under. Good luck with your wagers and Happy Easter to all.