After an exciting sports weekend, eight games are on the NBA slate for Monday. With only a little over a month to go in the regular season, players will be looking to step up and show out. If you are looking for some value in the NBA props market, you've come to the right place.
Here are 4 NBA player prop bets for Monday, March 7. For each wager, we've also listed where you can find the best available odds. Let's get to it!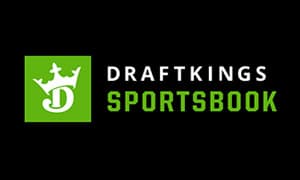 Bet $1 on Any NBA Game, Get $150 in Free Bets
If Your Team Wins!
Joel Embiid OVER 30.5 Points
Best Available Number: -106 at Unibet
There are a few bets that I really do like for Monday, but the one that is really sticking out for me is Joel Embiid to score 30.5 points. The Philadelphia 76ers are going up against the Chicago Bulls. Nikola Vucevic has done a horrible job all season at defending elite big men, including Joel Embiid. The last time the Bulls and Sixers faced off, Joel Embiid got everything he wanted and I don't expect that to change tonight.
Coming into tonight's NBA slate, I was already looking at Embiid's numbers before I even knew who they were going to be playing because he had an off game against the Miami Heat on Saturday. Typically, when elite scorers like Joel Embiid have a bad game, they usually come out the game after and continue to show why they're one of the best players in the NBA.
I fully expect Joel to do just that against the Bulls tonight. The Bulls won't have an answer for Embiid down low. I'm going to take Joel Embiid to score over 30.5 points in this game.
LeBron James UNDER 30.5 Points
Best Available Number: -105 at DraftKings
Another bet that I really like on Monday is taking LeBron James to go under 30.5 points. LBJ is having an incredible year, especially when you consider that he's 37 years old. However, after coming off a 50 plus point performance, I think that he is going to have a normal game for his standards where he's going to finish with about 25 to 26 points.
The Los Angeles Lakers are going up against the San Antonio Spurs and Jakob Poeltl is one of the best rim protectors in the NBA. LeBron James is still going to be able to go out there and do his normal thing, but Jakob Poeltl is going to make it tough on him. He is regarded as one of the best defenders in all of the NBA, and although LeBron is one of the best in the world at getting to the basket, Poeltl is going to make it tough on him.
The Los Angeles Lakers have had games all season long where they have played a little better than people expect them to, and that's exactly what happened against the Golden State Warriors. It took 50 plus points from LeBron James for them to get this victory, so I think that he's going to be coming into this one a little tired after having to do everything he had to do against the Warriors.
Dejounte Murray OVER 8.5 Rebounds
Best Available Number: -115 at Caesars
My favorite rebounds prop for Monday is Dejounte Murray to grab over 8.5 rebounds against the Lakers. The Lakers have not done a great job of rebounding this season. With their questionable lineups, we never know if Dwight Howard is going to play and he is their best rebounder.
Dejounte Murray has proven throughout the season that he is one of the youngest stars in the league and he's doing so by averaging 20.4 points and 8.4 rebounds per game. I do think that Murray is going to be able to get over that 8.5 mark on Monday as the Lakers are a horrible rebounding team. It wouldn't surprise me if Murray ended up with 12 boards in this one.
Saddiq Bey OVER 2.5 Made 3-Pointers
Best Available Number: -130 at FanDuel
The final prop I like for Monday night is Saddiq Bey over 2.5 three-pointers. He has made at least three 3-pointers in three of his last four games including the last game where he had six.
Bey has been one of the best 3-point shooters in the NBA this season and I fully expect that to continue against the below-average Atlanta Hawks defense. This should be an easy Over! Best of luck with all your NBA props action on Monday!