We know everyone is pumped up about tomorrow's sports schedule, which includes the start of both The Masters and the 2022 MLB season. Both of those are incredible, but let's stay in the present by focusing on tonight's NBA card.
There are six games on the docket for tonight, and two of them can be seen on ESPN. The Knicks host the Nets in the early game while the Suns face off against the Clippers in the late-night matchup. Here are our 4 NBA player prop best bets for Wednesday, April 6.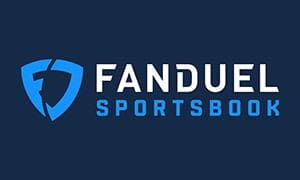 Bet $5, Get $150 Free
If Jordan Spieth, Rory McIlroy or Dustin Johnson make the cut at the Masters.
Bruce Brown UNDER 11.5 Points
Best Available Number: -108 at FanDuel
Brown is having a decent season, but he's still only getting about 24 minutes of playing time per game. That makes it hard for him to score in the double digits. For the season, Brown is only averaging 8.7 points per game, which points us in the direction of the Under.
Another reason we like this Under is because of the New York Knicks defense, which has been a nice surprise this season. The Knicks only allow 106.9 points per game (6th) and 11.3 fast-break points per game (5th). The Knicks also rank 2nd in the league in rebounding, so the Nets aren't likely to get many second-chance opportunities on offense.
As for the season-long breakdown, that also heavily favors an Under. Through 69 games this season, Brown has scored 12 points or more in only 21 of them. This should be an easy Under!
Kyrie Irving UNDER 3.5 Three-Pointers
Best Available Number: -113 at FanDuel
Let's stick with the Nets Under theme and add Kyrie Irving to make less than 3.5 three-pointers tonight. We've already mentioned New York's solid defense, which is what turned us on to this play.
The Knicks are only allowing their opponents to shoot 44.8%, which ranks 5th. They also do a very good job of defending the three-point shot, as they rank 6th in allowed three-point percentage (34.3%). Irving will score plenty of points but New York has the ability to keep him under wraps from behind the arc.
On the season, Irving is averaging exactly 3.5 three-pointers per game. That doesn't show any type of value but through his 26 games this season, Irving has hit (4) three-pointers or more in only 8 of them. That tells us there's a great chance of him hitting (3) three-pointers or less tonight.
Also, you have to wonder how much playing time Irving will get in this game. The Nets have a slim chance of moving up to a No. 7 seed, but they'd still have to compete in the Play-In tournament. Let's roll with the Under!
Marcus Smart UNDER 6.5 Assists
Best Available Number: -110 at FanDuel
We love the fire that Marcus Smart plays with and we think he's underrated as a passer. However, this assist total is just too high. For the season, the former Oklahoma State star is averaging 5.9 assists per game, which points slightly to an Under.
For his career, Smart is only averaging 4.4 assists per game. The Chicago Bulls give up 24.8 assists per game (15th), but we think Zach Lavine and company can keep Smart somewhat contained in this game. Even though Boston is in a 3-way tie for the No. 2 seed in the East, they may choose to play their starters a bit less over the next few days.
Looking at the yearly trends makes us like this Under even more. Through 68 games, Smart is 41-27 to the Under against this current assist total of 6.5. Make sure you grab the -110 price at FanDuel because this one is at least -130 everywhere else!
Paul George OVER 1.5 Steals
Best Available Number: -130 at Caesars
This one is a bit juicy but we think it has an excellent chance of cashing. Phoenix has already locked up the league's best overall record for the season so they really have nothing to play for in this game. Most oddsmakers have the Clippers favored by 2.5, which tells a very interesting story.
With the Suns already thinking about the playoffs, they'll probably play their best players like Chris Paul and Devin Booker quite a bit less. With the Suns' bench players on the floor, Paul George should have the chance for more steals and fast-break opportunities.
"PG13" has only played in 29 games this season, but he's averaging 2.1 steals per contest. For his career, George averages 1.7 steals per game. George has also gotten 2 or more steals in 17 of his 29 games this season.