It's kind of hard to believe that the NBA regular season is almost over. Finding some positive EV props can be kind of tricky this time of the year because it's tough to gauge how many minutes each player will play.
Nevertheless, there are still a few spots where we may have an edge over the oddsmakers. We went 4-0 with our prop bets on Wednesday so we'll look to stay hot and keep the money train rolling! Here are 4 NBA player prop best bets for Saturday, April 9.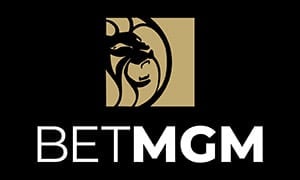 Bet $10, Get $200 Free
On Any NBA Game
Joel Embiid UNDER 34.5 Points
Best Available Number: -120 at Caesars
We love watching Embiid play because he's a true force to be reckoned with down low. All of the stats say to play this point total Over, especially since Embiid is averaging 34.2 points per game over his last 9 games. However, we are going against the grain and taking the Under!
Do the Sixers even care about this game against the lowly Pacers? We just don't think Philly will be fired up for a 1:00 PM tip against a bottom feeder, even at home. Even if the Sixers do come out fired up, Doc Rivers will be wanting to rest his stars if they build any kind of decent lead.
We know this is a scary bet! After all, Embiid dropped 45 points on Indiana just a few days ago. We just don't see Embiid playing more than 20 minutes in this game so take the Under!
Jaren Jackson UNDER 6 Rebounds
Best Available Number: -110 at BetMGM
Jackson has put together a solid 4th season for the Grizzlies by averaging career-highs in both blocks (2.2) and rebounds (5.8). Even still, we think the former Michigan State star comes up with less than 6 rebounds in this game. Through 3 games against New Orleans this season, Jackson is only averaging 4.3 rebounds per game.
Over his last 8 games, Jackson is only averaging 4.8 rebounds per game. On Thursday's game against the Nuggets, Jackson only played 24 minutes and had 2 rebounds. With Memphis firmly entrenched as the No. 2 seed in the Western Conference, head coach Taylor Jenkins may practice some load management.
Memphis is the best rebounding team in the league but New Orleans is no slouch in that department either. The Pelicans rank 9th in total rebounds per game and 3rd in offensive rebounds per game. Even if Jackson does play a lot of minutes, he shouldn't have an easy time on the glass.
Jakob Poeltl OVER 13 Points
Best Available Number: -120 at FanDuel
Poeltl seems to have finally found his footing as an NBA player. The former Utah Ute is posting career-highs for points, rebounds, and assists this season. We think Poeltl puts together a decent game against the Warriors tonight.
Golden State defends the paint pretty well, but you have to wonder how much they really care about this end-of-the-season road trip. Sure, they don't want to lose the No. 3 seed to Dallas, but is there really much of a difference between No.3 and No. 4?
Poeltl has fared a little bit better at home than on the highway this season. He's averaging 14.1 points per game at the AT&T Center. We see him getting at least 16 points in this game so take the Over!
Davion Mitchell OVER 5 Assists
Best Available Number: -120 at Caesars
Sometimes the most obvious bets are the best ones. We think that's the case tonight with Davion Mitchell. The former Baylor standout has been dropping dimes all over the place lately.
The 6-2, 205-pounder dished out 17 assists against New Orleans just a few nights ago. While we don't see Mitchell getting quite that many assists in this game, we still think he can get 8 or more tonight against the Clippers.
We love the fact that Mitchell's minutes have increased quite a bit of late. Head coach Alvin Gentry has given Mitchell at least 30 minutes of floor time in 10 straight games. If that trend continues, Mitchell should go over this assist total with ease!