We were a perfect 4-0 last night with our college hoops plays! Miami won outright as small dogs against Virginia Tech on the road. Texas A&M, Michigan State, and Texas all covered their point spreads with relative ease.
Wouldn't it be great if all nights were like last night? The Wednesday college hoops slate is locked and loaded! Let's stay hot with 4 College Basketball Best Bets for Wednesday, February 22.
Featured Sportsbook Offers for College Basketball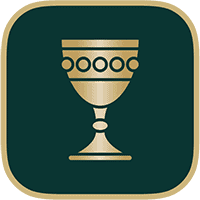 Bet $1,250 on Caesars
Promo Code: BVFULL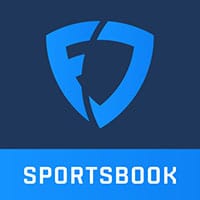 No Sweat First Bet of Up to $1,000
Win or Get Bonus Bets
Kentucky Wildcats @ Florida Gators
18-9 Kentucky is unranked but sits in 3rd of the SEC standings currently. They are looking for their 3rd win streak of the season as they are coming into this one after back-to-back wins.
The latest win was over, then #10 Tennessee over the weekend. The Wildcats took care of business in the 1st matchup at home, where they defeated the Gators 72-67.
Jacob Toppin was stellar in the 1st meeting, going for 17 points and 10 boards on 50% shooting. As a team, they were able to grab 11 offensive boards and shoot 45.5% from long range.
Florida's 14-13 mark overall almost mirrors their 7-7 SEC record. They are saddled around the middle of the league and have lost 4 of their last 5. The 1st loss of this stretch came against these same Wildcats.
The main reason for their recent struggles has been the loss of their leader Colin Castleton who has been sidelined with a wrist injury. He led the Gators' last meeting in every statistical category and will be tough to replace in this rematch.
Live Odds for Kentucky at Florida
Best Bet: Kentucky -2.5
We really like the way Kentucky has been playing throughout the month of February. Combine that with the fact that Castleton is out, and we have a recipe for a road conference win here for the Cats.
Kentucky is 3rd in the country in offensive rebounding percentage, and without Castleton keeping the Cats off the glass, we believe that will be a big factor in the road win here.
Here are some of the key betting trends for this SEC Showdown:
Kentucky is 4-1 ATS in their last 5 road games vs. a team with a winning home record.
Favorite is 12-5 ATS in the last 17 meetings.
Florida is 1-4 ATS in their last 5 games vs. a team with a winning % above .600.
Florida is 1-4 ATS in their last 5 games overall.
Syracuse Orange @ Clemson Tigers
Syracuse had won 3 straight games when they headed into Cameron Indoor on Saturday. Unfortunately for them, they walked away with a 22-point loss to the Blue Devils. Joe Lunardi has just 5 teams from the ACC getting into the tournament, and the Orange is not one of them.
Joe Girard has continued to lead the team in scoring as he is averaging 17 per game on almost 40% shooting from long range. The matchup zone defense is not as intimidating as it has been over the years, but effective nonetheless.
Clemson is 11-5 in the conference and 19-8 overall. They sit in 3rd in the ACC standings but are not currently a lock to make the tournament in March.
They have a meeting coming up with #6 Virginia next week that could be a huge resume-building game, but they will need to take care of business here 1st. Hunter Tyson, PJ Hall, and Chase Hunter are all averaging nearly 15 points per game to lead a balanced scoring attack for the Tigers.
Live Odds for Syracuse at Clemson
Best Bet: Clemson -4.5
As a team, the Tigers are shooting 36% from long range on the season, which is 81st in the country. While that is not incredibly impressive, it is good enough to hurt a zone that will force more than-average 3-point shooting.
They also are 2nd in the country in free throw percentage, and in a game that could come down to the wire, we like being on the side of the team with superior free throw shooting.
Here are some of the key betting trends for this ACC rivalry:
Underdog is 1-5 ATS in their last 6 meetings.
Road team is 1-6 ATS in their last 7 meetings.
Clemson is 4-1 ATS in their last 5 home games.
Clemson is 9-4 ATS in their last 13 games vs. a team with a winning straight-up record.
Iowa Hawkeyes @ Wisconsin Badgers
The Hawkeyes are just 17-10 on the season and have not been living up to the Iowa standard. They are currently slated to be an 8 seed in the big dance, but that can change drastically down the stretch of the season.
They had won 5 of their last 6 prior to their meeting in Northwestern on Sunday. They were handed a 20-point loss by the Wildcats in a game that could have vaulted their seeding. They met these Badgers back in early December and lost at home 78-75.
The McCaffery brothers combined for 41 points and 17 boards in the loss. Kris Murray was not available in that game but will be on Wednesday. He could be a difference-maker in this rematch.
Wisconsin finds itself in an unusual position in the conference standings. They are near the bottom of the league and are just 15-11 on the season. That said, they are currently the last team IN, according to the latest bracketology.
They have no room for error as the season winds down if they plan on playing deep into March. Tyler Wahl led the way in the last meeting with Iowa as he finished with 21 points and 7 boards. He has yet to duplicate that type of play again and will need to have something close to that here to pick up the home win.
Live Odds for Iowa at Wisconsin
Best Bet: Wisconsin +1.5
This line is already dropping in some books and likely will end as a pick, so to grab the Badgers, getting almost a bucket will be beneficial.
Wisconsin is 3rd in the country in turnover percentage, and that bodes well in a game that will have every possession being a meaningful one. Wahl is not likely to put up 20 plus here but should still be a factor on the defensive end for the Badgers.
Here are some of the key betting trends for this Big 10 Battle:
Iowa is 1-4 ATS in their last 5 games overall.
Iowa is 2-9 ATS in their last 11 road games.
Wisconsin is 3-1-1 ATS in their last 5 games vs. a team with a winning straight-up record.
Wisconsin is 14-3 SU in their last 17 games when playing at home against Iowa.
North Carolina Tarheels @ Notre Dame Fighting Irish
North Carolina was the preseason #1 and has looked anything but that over the course of the season. They are just 8-8 in ACC play and 16-11 overall. They have lost 5 of their last 6 and may find themselves sitting out the big dance come March.
They defeated ND back in early January 81-64 during a stretch where the Tarheels looked to finally be finding their stride. Armando Bacot went for 21 points and 13 boards while blocking 2 shots. Caleb Love chipped in with 18 points and shot 50% from long range.
ND is losing its head coach after the season, as Mike Breen announced this will be his final season at the helm for the Irish. Unfortunately, they will not be playing in the NCAA tournament barring a win in the ACC tournament.
At 10-17, the Irish have lost 9 of their last 10, including 5 straight losses. They were outrebounded by 13 last meeting and gave up 12 of them on the offensive glass. Nate Laszewski was the bright spot, as he finished with 17 points and 8 boards.
Live Odds for North Carolina at Notre Dame
Best Bet: North Carolina -6.5
This game will be similar to the last meeting. The Tarheels can not lose another game in order to keep hope alive to make the tournament.
The Irish are already out and have little to no fight left in them as the season is winding down. We expect the Tarheels to dominate the glass once again and grab a double-digit road win here.
Here are some of the key betting trends for this ACC matchup:
UNC is 4-2 ATS in their last 6 games against Notre Dame.
UNC is 10-2 SU in their last 12 games against Notre Dame.
ND is 1-6 ATS in their last 7 home games.
ND is 8-19 ATS in their last 27 games overall.