With the conference tournaments just days away, it's time to build the bankroll for March Madness. There are 19 college hoops games on tonight's betting board, with the Big 12 taking center stage.
Baylor will head to Oklahoma State for a 9 PM Eastern tip on ESPN. West Virginia and Iowa State will clash at the same time on ESPN2. We have a best bet on both of these games below.
Here are 4 College Basketball Best Bets for Monday, February 27. Good luck with all of your action! Let's go 3-1 or better!
Featured Offers for College Hoops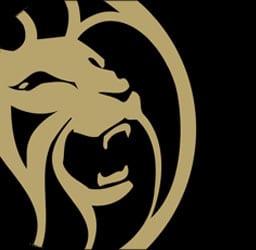 $1,000 First Bet Offer
Win or Get Bonus Bets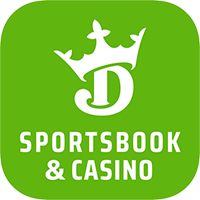 Bet $5, Get $150 in Bonus Bets
If Your Team Wins
North Carolina Tarheels @ Florida State Seminoles
The preseason #1 Tarheels had looked anything but that for the majority of the season. They dropped out of the Top 25 and then dropped off the radar for the NCAA tournament after losing 5 of their last 6 before heading to South Bend on Wednesday.
In a must-win, they took care of business in defeating Notre Dame and then followed that up by upsetting #6 Virginia on Saturday. They are now firmly on the bubble and will likely need to win the last 2 games of the regular season and make a push in the ACC tourney to secure a bid.
This will be the 1st meeting with FSU on the season, and UNC will look to Pete Nance, who came into his own on Saturday when he shot 7-10 from the field for 22 points.
Florida State is coming off an enormous comeback over Miami on Saturday. Trailing 54-31 at the half, the Noles crawled back only to find themselves still down 2 with seconds remaining.
Jordan Miller of Miami hit a 3 with 8 seconds remaining to take that 2-point lead. Matthew Cleveland of the Noles then took the inbound pass and drilled a 30-foot three-ball to win the game.
That 3 tied him with Darin Green Jr., who each had 20 points to lead the Noles. The win snapped a 4-game losing streak and was the 1st 80+ point game since their previous win.
Live Odds for North Carolina at Florida State
Best Bet: Florida State Seminoles +8
UNC is still in must-win mode, and FSU is coming off an emotional comeback win, which typically would make us lean toward UNC in this position. However, UNC is still not been great on the road ATS, and we believe that continues Monday.
We still expect the Tarheels to win, but the Noles should be able to keep it close enough to cover the number here. Take the points!
Here are some of the key betting trends for this ACC clash:
UNC is 0-5 ATS in their last 5 road games.
UNC is 0-5 ATS in their last 5 games following an ATS win.
FSU is 5-1 ATS in their last 6 home games vs. a team with a losing road record.
Home team is 3-0-1 ATS in the last 4 meetings.
Bellarmine Knights vs North Florida Ospreys
Bellarmine finished the regular season with a 14-17 record. Now that doesn't seem like a great record, but it should be taken into account that they started the season 2-6 after playing a brutal non-conference schedule.
Clemson, Duke, UCLA, and Kentucky were 4 of those 6 losses and provided the Knights with a sense of what it takes to be an elite program. They faced this North Florida team in the finale of the regular season and lost 79-67 on the road.
They led by 1 at the half but failed to score over 28 points in the 2nd and sputtered down the stretch. Garrett Tipton was held to just 9 points after averaging almost 13 per game and coming off a 20-point game at Jacksonville.
North Florida finished a similar 14-16 to Bellarmine and started with the same 2-6 record. Gonzaga, Kentucky, and Houston were the big programs that UNF faced during that stretch. Unlike Bellarmine, in the previous meeting, their leading scorer scored over 10 points above his average.
Carter Hendricksen shot 9-15, including 4-6 from distance, to finish with 25 points and added 9 boards. They finished the season winning 4 of their last 5 and will look to take out the Knights once again Monday night.
Live Odds for Bellarmine at North Florida
Best Bet: Bellarmine Knights +3
After losing by 12 just days ago and then being set as just a 3.5-point underdog piqued our interest in Bellarmine. The line was 4.5 last meeting, so that would leave you to believe the line would have grown. That wasn't the case.
In the previous meeting, UNF dominated the glass and pulled down 13 offensive boards. That is not typical of the Ospreys, and Bellarmine will be prepped for this in the rematch.
Here are some of the key betting trends for this matchup:
Bellarmine is 6-2 ATS in their last 8 games following an ATS loss.
Bellarmine is 5-0 ATS in their last 5 Monday games.
NFla is 4-11 ATS in their last 15 games following an ATS win.
NFla is 2-6 ATS in their last 8 games vs. a team with a losing straight-up record.
Baylor Bears @ Oklahoma State Cowboys
Baylor is ranked 9th in the country but is saddled in 4th of the Big 12 standings. They had won 10 of 11 games prior to meeting with Kansas on the road 2 weeks ago. They lost that one and followed it up with another loss to KSU on the road.
They picked up a good win over #8 Texas at home Saturday and seem to be on the come-up. One of those 10 wins came at the expense of these Oklahoma State Cowboys.
They held OKST to just 38% shooting and outrebounded them 35-27. LJ Cryer led a balanced scoring attack finishing with 16 points on 6-9 shooting, including 4-5 from beyond the arc.
The Cowboys are in the midst of a 4-game losing streak. This has come after they won 5 straight games, including upset wins over #15 TCU at home and #11 Iowa State on the road.
Kalib Boone, the Cowboys' leading scorer, has been up and down during the current 4-game losing streak. He has had games of 27 and 18 but also was held to 3 and 4 during the same stretch. He had just 8 points in the previous meeting with Baylor and was in foul trouble a bit.
Live Odds for Baylor at Oklahoma State
Best Bet: Oklahoma State Cowboys +1.5
Oklahoma State is now sitting on the bubble with this 4-game losing streak. They are in must-win mode, and defeating a top-10 team should be able to push them over the edge to get into the tourney.
While they will be without Avery Anderson, Baylor will be without Keyonte George, who has been leading the Bears in scoring all season. His absence will play a big part in this one.
Here are some of the key betting trends for this Big 12 showdown:
Baylor is 1-3-1 ATS in their last 5 road games.
Favorite team is 1-4 ATS in their last 5 meetings.
OKST is 9-4 ATS in their last 13 home games.
OKST is 5-2 ATS in their last 7 home games
West Virginia Mountaineers @ Iowa State Cyclones
The 16-13 Mountaineers seemed to be a shoo-in for the NCAA tourney when they were 15-9 and heading into the last leg of the season. Since then, they lost 4 of their last 5, with the lone win coming over Oklahoma State at home.
They are fresh off a heartbreaking loss on the road to #3 Kansas 76-74. They did defeat these Cyclones earlier this season 76-71 at home.
Kedrian Johnson scored a season-high 22 points in the win, while the team as a whole shot over 42% from long range. While the game finished with a 5-point differential, the Mountaineers led by as much as 15 at one point.
Iowa State is currently a 4 seed in the latest Joe Lunardi bracketology. That said, the 13-2 start to the season looks to be a totally different team now.
They are 4-9 since that start and are on a 3-game losing streak heading into this one. The latest is against a weak Oklahoma team at home by double-digits.
In the loss, they forced 16 turnovers and only committed 5 of their own. Prior to that game, the Cyclones turned the ball over 15 times in each loss.
Live Odds for West Virginia at Iowa State
Best Bet: West Virginia Mountaineers +5.5
West Virginia is one of the last 4 byes for the NCAA tourney, and a win on the road here against a ranked opponent will secure a bid for the big dance.
Iowa State doesn't seem to be the same team from earlier this season, and the turnover issues lately will rear their ugly head in this one, as West Virginia is notorious for forcing offenses to play at a faster pace.
We like West Virginia to cover and would not be surprised in the least if they pull off the road upset win here in Ames.
Here are some of the key betting trends for this Big 12 Battle:
Wva is 5-2 ATS in their last 7 games following a straight-up loss.
Wva is 3-0 ATS in their last 3 meetings.
ISU is 2-8 ATS in their last 10 games vs. a team with a winning straight-up record.
ISU is 1-5 ATS in their last 6 games.