Our college hoops picks stumbled to a 1-3 mark last night. Northwestern got the cover against Illinois for us, but nothing went right with the other 3 picks. Rutgers and Stanford both lost outright as home favorites, while Wichita State couldn't hang with Memphis in the final minutes.
Thankfully, it's still been a solid week because of the 7-1 run between Tuesday and Wednesday. We're ready to bounce back with 4 College Basketball Best Bets for Friday, February 24. Good luck with all of your action this weekend!
Featured Offers for College Hoops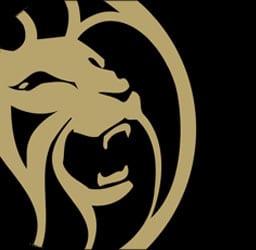 $1,000 First Bet Offer
Win or Get Bonus Bets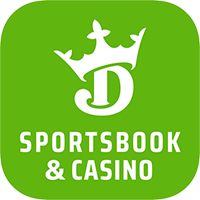 Bet $5, Get $150 in Bonus Bets
If Your Team Wins
Richmond Spiders @ VCU Rams
The Spiders are 14-14 on the year and in the bottom half of the conference standings. They have traded wins for losses since they snapped a 4-game losing streak back on February 5th. They lost to this same Rams team earlier this season at home 74-62.
Tyler Burton and Matt Grace were the only Spiders in double figures and combined for 27 points and 9 boards. As a team, they were only able to knock down less than 38% of their shots from the field.
VCU is at the top of the Atlantic 10 standings and leads the Dayton Flyers by 1 game. They are 21-7 on the season and find themselves projected to be a 12 seed, according to Joe Lunardi's latest bracketology.
In their previous win over Richmond, they continued to show why they are a top 3 team in the country in forcing turnovers, as they forced 15 of them. Five different Rams finished with double-digits, and Jamir Watkins grabbed 10 boards to get a double-double.
Live Odds for Richmond at VCU
Best Bet: VCU Rams -8.5
VCU is playing for the regular season A-10 title, a secured NCAA tourney birth, and is looking to continue its current win streak.
Everything starts on the defensive end for this Rams team, as they rank 25th in adjusted defensive efficiency. We believe they will stifle this struggling Richmond offense and pick up a runaway home win here.
Here are some of the key betting trends for this matchup:
Richmond is 2-9 ATS in their last 11 games overall.
Richmond is 0-5 ATS in their last 5 road games.
VCU is 6-2-1 ATS in their last 9 home games.
Home team is 7-3 ATS in the last 10 meetings.
Queens University Royals @ Liberty Flames
Queens is 17-13 on the year and is facing the Flames for the 2nd time in 3 days. They fell at home on Wednesday 85-77. They shot 19-21 from the foul line, which kept them within striking distance but not close enough for them to make a final push.
BJ McLaurin was 7-8 from the field, including 4-5 from distance for 19 total points. AJ McKee chipped in with 17 of his own points. As a team, they led the rebounding battle but lost the turnover battle. If they plan to keep it close again on Friday, they will need to control their turnovers.
Liberty is 23-7 on the year and atop the Atlantic Sun conference standings. They have high hopes of winning the conference tourney and cashing their ticket for an automatic NCAA tourney bid. As we said above, they did defeat this Queens team on Wednesday.
Darius McGhee has been the leading scored for the Flames and was amazing on Wednesday. He finished with 35 points on 11-24 shooting and knocking down 5 of 11 from downtown.
Live Odds for Queens University at Liberty
Best Bet: Liberty Flames -15
This is the final game of the regular season for the Flames, and they will be laser-focused on getting the job done here.
Near-perfect foul shooting and strong shooting from the field kept them in the game last time, but we expect the change in venue to have an impact on both of those numbers. The Flames should be able to run away with this one early in the 2nd half.
Here are some of the key betting trends for this game:
Queens is 1-6-1 ATS in their last 8 road games.
Queens is 4-11-2 ATS in their last 17 games overall.
Liberty is 13-3 ATS in their last 16 home games.
Liberty is 6-2 ATS in their last 8 games following an ATS loss.
Wyoming Cowboys @ Colorado State Rams
It has been a forgettable season to this point for the Cowboys as they find themselves at the bottom of the Mountain West standings and anchored with an 8-19 overall record. However, one of those 8 wins came against the Rams back in late January.
Noah Reynolds knocked down his 17th and final point from the foul line with just 2 seconds remaining to win the game for the Cowboys. Ethan Anderson was the only other Cowboy to finish in double figures with 13. Unfortunately for the Cowboys, they will be without Noah Reynolds, as his season has ended due to concussion effects.
Colorado State is just 1 spot higher than Wyoming in the conference standings. They are 12-16 on the year and have lost 7 of their last 9 games. AS bad as their season has been, they do rank 7th in the country in field goal percentage at almost 50%.
Senior guard, Isaiah Stevens, leads the Rams in scoring with 18.5 per game and is shooting 48.8% from the field and 40% from beyond the 3 -point line. On top of the scoring, Stevens is also getting teammates involved and is averaging 6.4 assists per game on the year.
Live Odds for Wyoming at Colorado State
Best Bet: Wyoming Cowboys +7.5
The spread here is too high, in our opinion. While neither team has been playing good basketball all season, Wyoming has shown that they have what it takes to play this Colorado State team tough and even defeat them.
As long as the Cowboys don't fall in love with shooting from deep, where they have had struggles, they should be able to stay close enough to cover this number.
Here are some of the key betting trends for this MWC Showdown:
Wyoming is 5-1 ATS in their last 6 road games vs. a team with a losing home record.
Underdog is 12-3-1 ATS in the last 16 meetings.
CSU is 7-19 ATS in their last 26 home games.
CSU is 1-4 ATS in their last 5 games following an ATS loss.
Nevada Wolfpack @ Fresno State Bulldogs
Nevada is positioned in 3rd of the Mountain West and carries a 21-7 overall record. They defeated the Bulldogs in their previous matchup by 11 at home, which was part of their 5 wins in their last 6 games.
Kenan Blackshear and Will Baker led the way in the previous matchup and went for 19 points each. Darrion Williams was able to be a force inside as he put up 15 points and grabbed 8 boards.
They shot nearly 55% from the field and 50% from long range. It was surprising they didn't win by a larger number last meeting.
Fresno State is a middle-of-the-pack Mountain West team with a 6-10 conference record. They are coming off a big road win over Air Force on Tuesday that snapped a 3-game losing streak.
Isaiah Hill put up 22 in the win over AF and led the way in the previous matchup with Nevada, where he finished with 20 points. The Bulldogs will need to be stronger on the glass if they wish to pull off the home upset over Nevada on Friday night.
Live Odds for Nevada at Fresno State
Best Bet: Fresno State Bulldogs +2.5
Fresno forced 20 turnovers by Air Force in their win on Tuesday night, and we believe they will find success forcing them against this Wolfpack team.
Now replicating 20 will be nearly impossible, but they should get enough to keep this one tight. We are going to back the home BullDOGS here as their confidence should be at the highest it's been all season.
Here are some of the key betting trends for this Mountain West Massacre:
Nevada is 1-3-1 ATS in their last 5 road games.
Road team is 0-5 ATS in their last 5 meetings.
Fresno St is 5-2 ATS in their last 7 games vs. a team with a winning % above .600.
Fresno St is 4-2 ATS in their last 6 games.