With 19 ranked teams in action, Saturday's slate of games should be a treat for college basketball fans. This includes two massive SEC showdowns as the 6th ranked Kentucky Wildcats travel to Fayetteville to take on the 18th ranked Arkansas Razorbacks and the 3rd ranked Auburn Tigers travel to Knoxville to take on the 17th ranked Tennessee Volunteers.
We broke down the entire slate and found an edge in four games to fill out our best CBB bets for Saturday. Included with each pick is a look at the live odds and which book has the best number available for each side. Use our free odds tool to shop lines from Saturday's entire college basketball slate.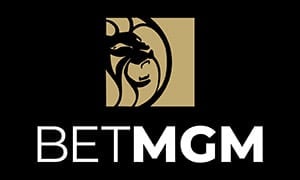 Bet $10 on Any CBB Game, Get $200 Free at BetMGM
If either team makes a 3!
Creighton Bluejays (+5) at Providence Friars
Creighton sports the longest active winning streak in the Big East with 6 straight victories. Half of those wins came on the road but none have come against a ranked opponent. On Saturday night they get a big opportunity to take on the best team in the Big East on the road and give themselves an enormous resume boost for March.
Providence has won 10 of their last 11 games. Their only loss, to Villanova at home just 11 days ago. They will get their chance in a rematch on Tuesday that could determine the regular season Big East champions and #1 seed for the conference tournament. But before anything else, they need to handle business with Creighton on Saturday.
Key betting trends for Creighton at Providence:
Creighton is 9-3 ATS in their last 12 games vs. a team with a winning straight-up record.
Creighton is 5-0 ATS in their last 5 games overall.
Providence is 1-5 ATS in their last 6 home games.
Providence is 1-4 ATS in their last 5 games following a ATS win.
Our Pick: Creighton +5
This is such a tricky spot for the Friars. They have to be looking ahead to their road trip to Nova where they have a chance to avenge their only home loss of the season. Not only that, but they will secure the 1 seed with the win. The other factor to think about is the fact that this team just played a triple overtime barn burner against Xavier in their last game. Creighton is sneakily the top-rated defense in the Big East. They will do enough to stay within the spread in this one and it wouldn't shock me to see them have a chance to pull this off on a final possession.
Live Odds for Creighton at Providence - 2/26/2022
Pepperdine Waves (+17) at BYU Cougars
The Marriott Center will be the venue on Saturday night when the Pepperdine Waves (7-23, 1-14) come to face the BYU Cougars (20-9, 8-6) in what will be the final game played by both teams in the regular season. The two previously met on February 12th in Malibu, where the Cougars scored a 6-point road victory. After leading by 10 at the break, the Cougars continually fended off the Waves' comeback attempts throughout the 2nd half. The Cougars shot an incredible 65.2% from beyond the arc and 64% overall. They outrebounded the Waves 30 to 16 which offset the 18 turnovers the Cougars committed.
Pepperdine is coming off an 89-73 beating at home at the hands of the Santa Clara Broncos. The Waves trailed by 7 at the half and were unable to stop the Broncos from extending the lead to as many as 17 points and ultimately losing by 16. Santa Clara held the Waves to 46.3% shooting while themselves shooting a tremendous 57.6% from the field. Houston Mallette had another high scoring game with 24 points on 11 of 18 shooting. He will look to outshoot Barcello in the rematch and put up another tough fight against the Cougars.
The Cougars are holding out hope that they can not only defeat the Waves on Saturday but have the Dons fall to the inferior Toros of San Diego on the road. If that were to happen, the Cougars would slide from the 5th seed to the 4th seed and pick up an extra bye in the WCC tournament. If they are unable to have that happen, they will have to face the Dons in the 3rd round if they are able to win their initial matchup.
Key betting trends for Pepperdine at BYU:
Pepperdine is 3-1 ATS in their last 4 games following a loss.
Pepperdine is 3-1 ATS in their last 4 games.
BYU is 2-8 ATS in their last 10 games.
BYU is 0-3 ATS in their last 3 games against Pepperdine.
Our Pick: Pepperdine +17
BYU is going to win this game, there is no doubt about that. However, I believe the Waves are going to try to compete and Houston Mallette will certainly try to outdo Barcello in the rematch. BYU would love to move to the 4 seed and will have a chance but the cover here will be out of reach as the Waves keep it within 15.
Live Odds for Providence at BYU - 2/26/2022
Colorado State at Utah State (-2.5)
The Rams currently trail just Wyoming by 1 game and Boise State by 2 games at the top of the Mountain West standings. They have won 6 of their last 7 which include wins over Wyoming at home and Boise St on the road. They slipped up on the road to UNLV but followed that up with the Wyoming win. They have a rematch with Boise after this game to close out their regular season. It could be a matchup that decides the Mountain West.
Their 61-55 win over the Cowboys at home on Wednesday brought them even closer to the top of the standings. They prevented the Cowboys from getting to their favorite spot on the floor, the foul line, for the majority of the game. David Roddy went 8 of 13 including 4 of 7 from deep for his game-high 26 points. He grabbed 11 boards to give himself a double-double in the win. Chandler Jacobs put up 18 off the bench for the Rams and secured 7 boards, all coming on the defensive end.
The Aggies are going to need maximum effort from every single player that enters the game on Saturday if they wish to defend the Spectrum successfully for the 10th time this season. The Aggies have lost 4 of their last 5 but luckily snapped that losing streak on Tuesday with a win over New Mexico at home.
In the 81-56 win over the visiting Lobos of New Mexico, the Aggies dominated from the opening tip to the final whistle. They led by 17 at the half and extended that lead to as many as 29 at one point in the 2nd half. They assisted on 23 of their 32 made field goals and shot 52.5% from the field. They were also able to hold the Lobos to just 5 of 17 from distance and watched them falter at the foul line on 7 of their 10 attempts.
Key betting trends for Colorado State at Utah State:
Colorado State is 2-5 ATS in their last 7 games vs. a team with a winning straight up record.
Colorado State is 1-5 ATS in their last 6 games against Utah State.
Utah State is 10-4 ATS this season following a win.
Utah State is 4-2 ATS in their last 6 home games.
Our Pick: Utah State -2.5
Colorado State is coming off a great win over Wyoming and have a date with Boise St to close out their regular season. This Utah St game falls in between those two important games for the Rams and I believe will provide us with a look ahead spot that the Aggies are going to cash in on. I believe the Aggies will win this one outright and do so by more than the experts think. The Aggies offense is clicking and will be a big factor in Saturday's win.
Live Odds for Colorado State at Utah State - 2/26/2022
Bonus Pick: North Carolina @ North Carolina St (+4)
The Tarheels dropped the Wolfpack by 20 at home earlier this year. Now they are going to be favored by just 4 points in this one? This doesn't add up for me and hence why I am taking the Wolfpack and the points here.
Key betting trends for North Carolina at NC State:
North Carolina is 0-4 ATS in their last 4 games vs. a team with a winning % below .400.
North Carolina is 3-7 ATS in their last 10 games vs. a team with a losing straight-up record.
The home team is 4-0 ATS in the last 4 meetings.
Live Odds for North Carolina at North Carolina State - 2/26/2022