After the Hall of Fame Game got our juices flowing last week, we finally get a full slate of NFL preseason games to look forward to this week. While most casual gamblers will opt to pass on betting the preseason, we think there is plenty of value to be had on each week's board.
Unfortunately, our Under on the Hall of Fame Game got busted with about three minutes left in the game with a meaningless touchdown from the Jaguars. As any experienced sports bettor knows, that's just how the breaks go sometimes. Let's rebound with 4 best bets for NFL Preseason Week 1.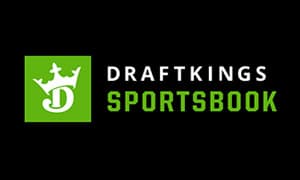 $1,000 Deposit Bonus
Use Promo Code 1000BV
Thursday: Ravens -3.5 over Titans
Best Available Odds: +100 at BetMGM
We hate laying over a field goal in the preseason but John Harbaugh has proven that he cares more than any coach in NFL history about winning these "meaningless" games. Harbaugh and the Ravens have won 20 straight preseason games. Not only that, Baltimore is 18-1-1 against the spread during that span with 7 straight covers heading into this preseason.
The Titans went 2-1 during last year's preseason schedule but as a whole, Mike Vrabel hasn't cared too much for these games. Vrabel is just 4-6 against the spread in his preseason coaching career. So, when analyzing career-long numbers, the Ravens should be more motivated, especially at home.
We also prefer Baltimore's QB rotation in this game. While Harbaugh has said that Lamar Jackson won't play, we love the combo of Tyler Huntley and Brett Hundley. Both of these guys have starting experience and can beat defenses through the air or with their legs. Let's lay the wood with the Ravens on Thursday night.
Friday: Jets -3 over Eagles
Best Available Odds: -110 at FanDuel
Kicking ourselves for not giving this out last week when the Jets were an underdog. Even still, we think the Jets cover this number quite comfortably on Friday evening. Eagles head coach Nick Sirianni proved last season that he couldn't care less about preseason games.
Jets head coach Robert Saleh was 2-0-1 during last year's preseason and we see him continuing that success. We also like that the Jets have three experienced quarterbacks on their roster: Zach Wilson, Joe Flacco, and Mike White. Any of these guys should be able to move the ball against the Eagles' third-string defenders.
Saturday: Dolphins over Bucs
Best Available Odds: -120 at DraftKings
Taking the moneyline here as lots of preseason games land on one. The Fish should have a clear motivational edge in this one. As expected, Tom Brady won't even dress for this game and WR Mike Evans probably won't play due to hamstring soreness.
The Bucs may even have issues snapping the ball, as starting center Ryan Jensen is also out with a knee injury. That could spell trouble for the Tampa Bay QB rotation of Blaine Gabbert, Kyle Trask, and Ryan Griffin. We'll roll with the Dolphins and hope that Teddy Bridgewater can light it up against Tampa Bay's scrubs.
Sunday: Raiders over Vikings
Best Available Odds: -135 at BetMGM
Josh McDaniels showed everyone during the Hall of Fame Game that he means business this preseason. It was apparent that McDaniels and Jarret Stidham had lots of comfortability together from their time in New England. We like the fact that Stidham and veteran Nick Mullens will get most of the snaps in this game.
We're fading the Vikings because we expect them to have lots of issues with their offense now that Mike Zimmer is no longer at the helm. While Sean Mannion and Kellen Mond are decent QB options, we just don't think Minnesota will come out firing on all cylinders. The Raiders should be ready to roll since they already have one preseason game under their belts.