College Football season is less than 30 days away to give us our first taste of real football. But we are just hours away from preseason NFL action and just over 30 days out from the kickoff of the regular season.
Last season, Cooper Kupp dominated the receiving statistics as he finished as the leader in yardage with 1,947. That number was over 300 yards more than the 2nd most of Justin Jefferson, who finished with 1,616. Kupp also led the league in targets with 192 and Diontae Johnson was next at 173.
Yards after the catch was also a Kupp-led category. He finished with 846 yards there, leading Deebo Samuel by 66 yards. It will be interesting to see if Kupp can replicate last year's numbers or if someone else will emerge as the top man.
We will be taking into account some important factors when handicapping these totals. Strength of schedule will be one of these factors, as well as injury history and coaching changes. Here are 3 WR yardage props for the 2022 NFL season.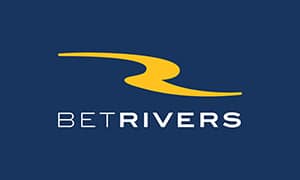 Up to $250 Free at BetRivers
Best Bonus Terms in The Industry
Darnell Mooney OVER 950.5 yards
Best Available Odds: -105 at DraftKings
Mooney is entering just his 3rd season in the NFL. During his rookie campaign, he started just 9 games and grabbed 61 balls on 98 targets while racking up 630 yards. He followed that up by starting 14 games and accumulating 1,055 yards on 81 receptions.
This will be the 1st year that Mooney is the #1 option, even though he played that role a bunch last season as Allen Robinson played in limited games. He will have former Chief Byron Pringle on the other side. He will also have Justin Fields running the show from the get-go this season. We expect his numbers to increase once again and the 1K mark being a foregone conclusion.
Allen Robinson III UNDER 850.5 yards
Best Available Odds: -102 at FanDuel
Speaking of Bears wide receivers, we move on to Allen Robinson, who left the Bears for greener pastures in LA. He joins the explosive Rams offense in 2022 and will be leaned upon as the 2nd option behind Cooper Kupp now that Robert Woods is gone. Last year he missed time due to injury and a COVID diagnosis and was only able to catch 38 balls for 410 yards.
Logic would say that the change of scenery will do Robinson good and give him more opportunities to showcase his abilities. However, we do not think this will be the case. The Rams will be leading many games and may step back from the passing game a bit in the 2nd half of games. Robinson might get close to 800 yards, but that is the most we expect out of him.
Tyreek Hill UNDER 1025.5 yards
Best Available Odds: -112 at FanDuel
The biggest noise maker in the offseason moves was probably Tyreek Hill. Hill is coming off back-to-back seasons of over 1200 yards receiving. So why are we on the under here? To keep it simple, Tua is no Mahomes, he is not even close.
Hill has been on record stating that Tua is a more accurate QB than Mahomes, but let's be real, he will not be extending plays the way Mahomes did and allowing Hill to break the secondary on those extended plays. Hill has never really faced adversity in his career.
It will be interesting to see how he handles it this season because it will be coming down in Miami with that franchise. Hill is super exciting and will have some enormous games but overall, we don't see him getting over the 1K mark in year one with Miami and Tua.