Cooper Kupp, the 2021 Offensive Player of the Year, led the league in many categories. It is no shock that receiving touchdowns was one of them. He finished with 16 of them, 2 more than Mike Evans' 14.
Adam Thielen finished inside the top 10 with 10 touchdowns on just 95 targets last season. On the opposite end of that, Keenan Allen finished with just 6 touchdowns on 158 targets. This season will have its fair share of breakout stars and falls from grace, we just need to be on the right side of both.
We will be taking into account some important factors when handicapping these totals. The regular season is just a few weeks away so now is the perfect time to get some action down on season-long player props. Here are 3 WR touchdown props for the 2022 NFL season.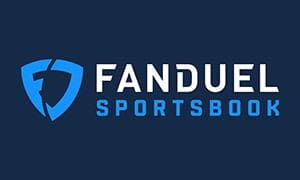 $1,000 No Sweat First Bet
On Any Wager
Allen Lazard OVER 5.5 Touchdowns
Best Available Odds: -120 at DraftKings
Lazard has started just 25 games in his four seasons in the league. He has accumulated 14 touchdowns over those 25 games. That is more than one touchdown every two games. This season, he will likely be the #1 option for defending MVP Aaron Rodgers.
Lazard finished with eight touchdowns last season on 40 receptions. We see the receptions increasing significantly in 2022 and while the touchdowns may come down with facing the top defensive back in the majority of games, we think that six touchdowns should certainly be an easy number to get to as the top guy in Green Bay.
Hunter Renfrow OVER 5.5 Touchdowns
Best Available Odds: -115 at BetMGM
The man that left Green Bay and made Lazard the new #1 is now in Las Vegas and will join his former college teammate Derek Carr. It should be an exciting season for that duo all year but Hunter Renfrow will reap the benefits of this new weapon as well.
The red zone will need to be a place where defenses really focus their attention on both Adams and tight-end Darren Waller. Renfrow should have plenty of chances inside the red zone to get over 5 touchdowns in 2022. His nine-touchdown season from last year may be unable to be repeated, but a casual six is certainly in the cards.
Julio Jones UNDER 4.5 Touchdowns
Best Available Odds: -102 at FanDuel
Julio Jones, one of the best receivers of this generation, is now playing with the GOAT in Tampa. He is this year's Antonio Brown and should thrive in the Bucs' pass-heavy offense. However, Jones' health will be the big question mark.
Jones' body has taken a serious beating over his 10-year career and his numbers have suffered as well. Since 2018 when he finished with eight touchdowns, he has declined from year to year. He had six scores in 2019, three in 2020, and just one last season.
He has played just 19 games in the last 2 seasons and is likely to miss some time this year. While 5 seems like a very low number for a Brady receiver, one should not lose sight of the fact that touchdown machine Mike Evans is still on the field and a plethora of talented tight ends will be taking red zone targets as well. We are selling on Julio this year and going with the under here.