Only 10 players in 2021 finished the season with over 100 receptions. Cooper Kupp finished with 22 more than Davante Adams' 123. Baltimore's Mark Andrews, was the lone tight end to crack 100, finishing with 107.
Rookie Jaylen Waddle made the list in his 1st season and will now have Tyreek Hill on the other side to draw coverage in 2022. Lastly, Hunter Renfrow made it on the least targets (129) but made the most of them by securing 103 of them.
Coaching changes, a player's contract status, and strength of schedule are just a few of the factors we take into account when placing season-long player props. Here are 3 WR receptions props for the 2022 NFL season. For even more action, check out our WR Yardage Props as well.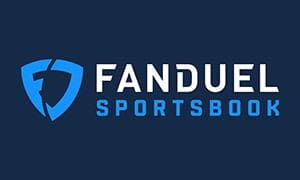 $1,000 No Sweat First Bet
On Any Wager
CeeDee Lamb OVER 90.5 Receptions
Best Available Odds: -115 at DraftKings
Lamb did not make the most of his 121 targets last season as he finished with just 79 receptions. He was vocal in his frustration with himself for not exceeding his personal expectations and Cowboy fans were not shy about voicing their frustrations as well. Amari Cooper is now gone and Michael Gallup will be assuming Lamb's old role as he slides into the #1 WR spot.
Dalton Shultz will provide some balance at tight end and the 1-2 punch of Elliot and Pollard will give the Cowboys a good rushing attack. Lamb should see even more than the 121 targets he saw last year and we believe he will make the most of them this season. The 100 receptions mark will be broken by him in 2022 and we could see a true breakout season for CeeDee in year 3.
Jaylen Waddle UNDER 85.5 Receptions
Best Available Odds: -115 at BetMGM
Jaylen Waddle made a serious splash in his rookie campaign and highlighted the season by finishing with over 100 receptions. Now, we are not banking on a sophomore slump, even though that would be a benefit to this play. We just think that it will be just too difficult for Waddle to replicate last season.
The Dolphins added Tyreek Hill, who will obviously take away targets from Waddle but will also open up things in the middle of the field for tight end Mike Gesicki. Gesicki is in the final year of his contract and will be looking to make as big of an impact this season as possible.
The other factor here is that the new OC for the Dolphins is the former rushing coordinator for the Chargers, Frank Smith. Smith will obviously have a bit of a bias toward the running attack, which should be a deterrent to the receivers. Waddle will likely still have an overall productive year but we are expecting it to happen on limited receptions this season.
Courtland Sutton OVER 62.5 Receptions
Best Available Odds: -115 at DraftKings
Jerry Jeudy has been the talk of the offseason in Denver, in terms of the player to benefit the most with the addition of QB Russell Wilson. However, we saw Wilson beginning to target Metcalf more than Lockett in his last season. Sutton may not have the same frame as Metcalf, but he does provide a 6'4" height that is comparable to Metcalf.
Wilson will likely find Sutton more than Jeudy. With a mixture of subpar QBs last season, Sutton was still able to nab 58 receptions, making the 63 or more number in 2022 seem extremely doable. As long as he can stay healthy, Sutton should see a target total close to what he saw in 2019 when he had 72 receptions on 124 targets.