The NBA Playoffs have delivered in a big way through three days of games, and there is another triple-header of games this evening.
Atlanta fought hard to recover from a first half in which Boston outshot them 60% to 33% and will look to make Game 2 a bit more competitive from start to finish. The C's are favored by ten currently.
New York would be delighted to return home with a 2-0 lead in their first-round matchup with Cleveland, but the Cavs are 5.5-point favorites at home in their bid to level the series before hitting the road.
Finally, Phoenix is favored by 7.5 points against the Clippers after losing Game 1 at home. Kevin Durant attempted just 15 shots in the Suns' loss. According to Stathead, Durant has attempted 15 or fewer shots in just six of 50 playoff games dating back to the 2017-18 season.
We've got a three-pack of plays to combine with this trio of games in the NBA tonight, brought to you by our friends at the Underdog Fantasy app.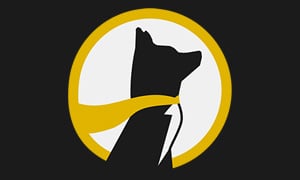 100% Deposit Bonus Up to $100
With Promo Code EWB 21+ to Wager. Gambling Problem? Call 1-800-GAMBLER
Dejounte Murray OVER 19.5 Points
Murray attempted 25 field goals in Atlanta's Game 1 loss to Boston, nearly matching his career high for an entire series from his days in San Antonio. He led the team in shot attempts and steals and tied Clint Capela for a team-high eight rebounds during the Hawks' attempt to claw their way back from a 30-point halftime deficit.
While Murray is unlikely to repeat the all-around stat line he produced in Game 1, one thing he can control is the number of shots he takes. Sure, Trae Young will also assert himself in the Atlanta backcourt, but we expect Murray to attempt between 15 and 20 shots in Game 2.
After missing all six of his three-point tries in Game 1, Murray should add to his total with a return to his standard 34% long-range percentage before the series heads to Atlanta.
Jarrett Allen UNDER 25.5 Pts+Rebs+Asts
This number would be a reasonable drop-off from Allen's 32 combined points, rebounds, and assists in Cleveland's loss to New York during Game 1, and his season-long performance indicates that was an outlier.
In 68 appearances this season, Allen had 15 games (22%) where he scored in double figures while securing 12 or more rebounds, compared to 34 times in 107 games (32%) over the previous two seasons combined.
The emergence of Evan Mobley has carved into Allen's piece of the pie, which is beneficial for the Cavs but maybe not for those betting on Allen. We expect the center to regress in Game 2 against the Knicks.
Russell Westbrook OVER 14.5 Rebs+Asts
Elias Sports Bureau posted a great Twitter thread detailing Westbrook's ability to impact a game despite abysmal shooting performances.
Among our favorite notes from their research, including that Westbrook has the most games shooting 3-for-19 in NBA history (4), was that his teams have a .500 record in those four games, much higher than the .301 winning percentage for all other teams with a player who posted that exact shooting line.
The Clippers stole Game 1 from the Suns in Phoenix thanks to a vintage Kawhi Leonard performance and guys like Westbrook doing the dirty work to fill up the box score with rebounds, assists, blocks, and steals.
Since 2017, Westbrook has averaged 18.3 combined rebounds and assists per game in the postseason, and we like him to finish in that ballpark again in Game 2.