As we continue our journey into NFL season-long player props, we'll carefully weigh a variety of factors like strength of schedule, coaching staff changes, and each player's contract status. Here are 3 TE yardage props for the 2022 NFL season. Our goal is to go at least 2-1 with these plays.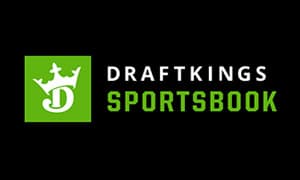 $1,000 Deposit Bonus
Use Promo Code 1000BV
Dallas Goedert UNDER 724.5 yards
Best Available Odds: -115 at BetMGM
Look, I am an Eagles fan so it has to tell you something if I am going against a player total on my own squad. Philly added AJ Brown to the passing attack and D. Smith is now in his 2nd year. I believe both of these guys will dominate the number of targets from Jalen Hurts this season.
Goedert went over this number last season but that was only the first time of his career. With the addition of Brown and a healthy Miles Sanders, the number of opportunities for Goedert to pick up yardage is going to be fewer than 2021. We are going to go low here and say he doesn't exceed 600 yards this season.
George Kittle OVER 824.5 yards
Best Available Odds: -115 at BetMGM
Outside of his rookie year and his 8-game season of 2020, Kittle eclipsed this total every other year. Between the emergence of Kyle Pitts, Mark Andrews, and the ever-steady Travis Kelce, Kittle seems to get forgotten but he is one of if not the best receiving tight ends in the league.
He will have had an entire off-season with Trey Lance, who has been named the starter to develop familiarity. And no disrespect to Brandon Aiyuk, but Kittle will only be behind Deebo in terms of options for Trey Lance. We trust Kittle to get over 1,000 yards more so than being held under 850 in 2022.
Kyle Pitts UNDER 950.5 yards
Best Available Odds: -112 at FanDuel
Kyle Pitts burst onto the scene last year in his rookie season. 68 catches for 1,026 yards but only 1 touchdown was a bit odd to see, but the Falcons only averaged 16.6 points per game, so it isn't much of a surprise Pitts only finished with 1 score. The Falcons trailed most games, which increased the number of passes thus increasing the number of targets for Pitts last year.
Calvin Ridley being suspended for the season also played a role in Pitts's high number of targets along with the steady arm of Matt Ryan. Ryan is now in Indianapolis and Marcus Mariota has assumed the duties of running the offense. We have no confidence in Mariota and while Pitts will be the top target for him, we don't believe Pitts will be able to reach this lofty number in 2022.